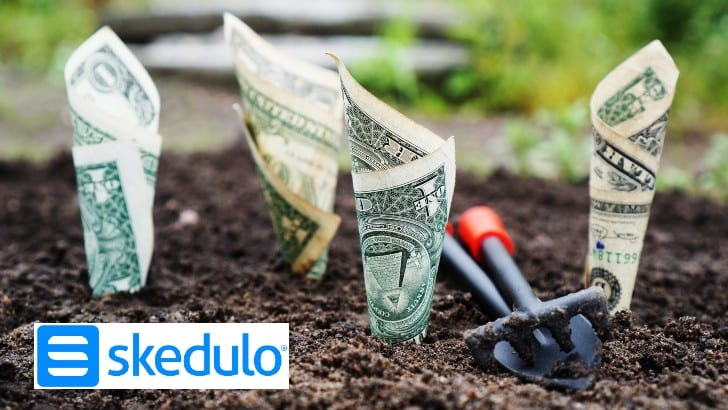 Skedulo has raised $75 million in a Series C funding round led by Softbank Vision Fund 2. A little surprising is that neither M12 (Series B investor) nor Costanoa Ventures (Series A) are mentioned as participating. The Series C funding brings the total raised by Skedulo to $114 million (according to Crunchbase)
Priya Saiprasad, Partner at SoftBank Investment Advisers, commented: "The pandemic dramatically accelerated the adoption of digital services for workers across many industries, including those who don't work in a traditional office setting. Powered by AI and machine learning, Skedulo's cloud-based software helps enterprises increase productivity by enabling them to intelligently manage and support deskless workforces. We are pleased to partner with Matt and the Skedulo team to support their ambition of becoming the new standard for deskless workforce productivity."
What is missing from the announcement is how Skedulo will spend the funding. It already has offices in the US, UK, Australia and Vietnam. Will it increase its sales and marketing team, look for further international growth, invest in its products, make an acquisition or a combination?
A look at the Skedulo jobs page gives an indication. In the last few days, it has posted positions across every country it operates in. In Australia, it has 19 open positions (7 new), UK 7 positions (0 new), US 24 positions (7 new) and Vietnam 10 positions. While it appears that Skedulo is struggling to fill some positions, the recruiting is across the board. It includes roles in marketing, sales, R&D, operations and customer success.
Reward for growth
The Skedulo workforce management and scheduling software has seen rapid adoption over the last three years. ARR has increased by 400% over that period. The software is targeted at deskless workers outside a traditional office. It estimates that these now number 80% of the workforce and 2.7 billion people globally. As a result of the pandemic, 76% of companies expect double-digit growth of flexible working. The Skedulo system is suitable and used in various industries. These included healthcare, utilities, solar, non-profits, public sector, construction.
Matt Fairhurst, Skedulo CEO said: "Throughout 2020, Skedulo helped frontline and deskless workers do their jobs more efficiently and effectively so they could focus on their roles – from mobile phlebotomists and vaccine administrators to solar technicians and commercial cleaning professionals.
"This year proved the significant need for deskless scheduling and productivity technology worldwide, and we will leverage the latest funding to continue to push the limits of innovation."
Skedulo value highlighted during the pandemic
During the pandemic, Skedulo found new use cases. COVID-19 testing and vaccination programs required mass scheduling. It was a challenge that BioReference Laboratories needed to find a solution for as it was contracted to test thousands of people across the US. BioReference Laboratories turned to Skedulo. The Skedulo team created a customised solution that included a self-service booking function, automated reminders and a unique QR code that enables touchless administration. It has already processed over 4 million appointments across more than 17 locations using the solution. The solution has also proven more efficient, almost halving the admin time required.
Vinny Pacione, Vice President, Consumer Technology and Digital Solutions at BioReference Laboratories, commented: "We needed an efficient, agile and frictionless platform to optimize our patient-centric experience. Leveraging Skedulo's technology helped us provide COVID-19 testing for millions of patients across the country and significantly reduced patient wait time. By co-creating a solution with Skedulo, we were able to scale our operations to meet the growing patient demand."
Skedulo has also worked with Salesforce and Accenture in California, where it is based and assisted with appointments for the state's My Turn program. The impact for California is one of the lowest transmission rates in the U.S. It also has more than 70% of adult citizens having received the first dose of the vaccine.
Enterprise Times: What does this mean
There is little doubt that remote workforce management is increasing. The mobile-enabled Skedulo solution is one of several that companies may adopt over the coming year. This funding will help Skedulo to capture a larger slice of the market.
Fairhurst's comment that Skedulo will spend the funding on innovation does not seem wholly accurate though.  It is also increasing its go-to-market teams across the world. However, it does not appear to be hiring in Vietnam, where presumably there is a development team. He also did not reveal what the innovation would focus on. It will be interesting to see.