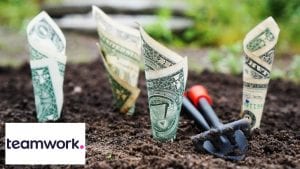 Teamwork has raised $70 million in a Series A funding round led by Bregal Milestone. Founded in Cork, Ireland, in 2007 by Daniel Mackay and Peter Coppinger, the PPM vendor was bootstrapped. This is its first funding round and signals an intent to accelerate growth. The company now has offices in Ireland, Belfast, Northern Ireland and Boston, US.
Taking funding is a big step for the company. With more than 20,000 businesses running its software, it perhaps realised that it needs to accelerate its growth and capture a market share before competitors do. Companies like monday.com have spent millions on advertising and have grown market share rapidly.
Teamwork needs to compete with that and capture a segment of the market itself or risk missing out. Most of the time, it is replacing spreadsheets. If it has to target companies using competitor software it may be a tougher sell. The company targets businesses with client services across several verticals.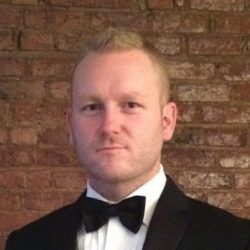 Peter Coppinger, CEO, Teamwork, explained what it would use the funding for in a blog. He said, "we couldn't be more excited to use this investment to innovate even further on our product offerings, create the best experience for our customers, and enable more businesses to grow with our software."
‍Daniel Mackey, Co-Founder and CTO of Teamwork, added, "We're incredibly thankful to all of our customers and to all the Teamwork employees who have helped us become the business we are today. We're excited to use Bregal Milestone's investment to fuel growth and innovation on our platform while remaining focused on creating the best possible experience for our customers".
What will customers think?
Coppinger is clearly concerned about the impact that any outside investment will have on the firm. He acknowledged that customers often said that they do not want Teamwork to change. He assured customers that "we will stay true to our values and remain obsessed about our customers and our products."
However, there is no doubt that Teamwork will need to change. As companies grow, they need to improve organisational structure and ensure that their processes can scale. What he did reveal was areas that Teamwork will invest in, they include:
Accelerate iterating on Teamwork based on your feedback
Make the interface more beautiful and intuitive
Make the platform more robust and invest in speed
Give you the features we know you – and the market – are craving
Improve our onboarding, feature discovery, and training
Build out a strong community
Improve our communication with more in-person and online events
Teamwork already has 270 employees, so many of the organisational changes will already be in place. It will be interesting to see how the founders scale the company on both the Sales and marketing side and customer success. If it can continue to build a self-sustaining supportive, and evangelistic community, that growth may become much easier.
On Bregal Milestone
The investor sees an opportunity in the PPM space. The industry is awash with acquisitions and funding. From the acquisition of Changepoint and Clarizen by Planview to recent funding of Forecast, Scoro and FinancialForce.
Ian Kwok, Principal of Bregal Milestone, commented, "We are thrilled to partner with Peter, Dan, and their talented team for this next phase of growth of Teamwork. Peter and Dan are true entrepreneurs and world-class operators, having built a comprehensive end-to-end project management solution without any external capital.
"Against the backdrop of rapid adoption of remote working and the increased demand for better workforce collaboration, Teamwork is well-positioned to continue its successful track record and generate accelerated growth.
"Our strategic investment will significantly accelerate Teamwork's ambition to become the world's leading Project Management SaaS platform for Client Services companies. We look forward to supporting Teamwork to deliver on their exciting innovation and expansion roadmap."
Why did Teamwork pick this investor? Coppinger wrote: "The team at Bregal Milestone matches our values of being down-to-earth, product obsessed, and customer-centric. We believe that we picked a great partner and are super excited to be working together to scale Teamwork faster."
Enterprise Times: What does this mean
The PPM market is a busy space. It will be interesting to see how it evolves both its product and marketing strategy. At the beginning of this year, it hired a new CMO, Tara Robertson. She will probably have more funds available to help accelerate growth. Expect to see and hear more about Teamwork in the coming months.