AI is impacting many areas of business. Unit4 has published an eBook that asks what the future of decision making looks like in finance and what part AI will play in it. The eBook is based on a study by DJS Research from a survey of 1,760 online interviews. Respondents were from the United States, Canada, United Kingdom, Germany, Netherlands, Sweden, France, Belgium, Australia, Singapore and Norway were polled.
At 24 pages in length, the eBook pulls out a few highlights from the research findings. Both the eBooks and some wider research findings were shared with Enterprise Times and provide several useful insights.
The study looks to answer several key questions with a focus on the office of finance.
What do finance leaders think of AI?
What are the perceived barriers to AI adoption?
How quickly is finance adopting AI?
How are finance leaders evolving to leverage AI better
There are some intriguing data points in the answers as wells as pointers to how other organisations look at AI.
Some surprising answers
10% have never heard of AI being applied for finance teams. One wonders whether they have read very widely recently. 70% have heard about it and at least know something about it. There were some regional differences, with the US (47%) and Belgium (45%) knowing a lot about it compared to 33% for the other countries polled.
The top three barriers were:
Difficulty to integrate AI with existing systems (45%)
Cost – AI is too expensive (35%)
Automation tools are sufficient to deliver improvements (31%)
The third response is interesting. Many automation tools have started to introduce machine learning onto their platform. Is there a case that finance teams are already using AI but just don't realise it?
AI is making a difference, though. 47% of organisations that leverage AI believe that they are in a very strong position. Only 28% felt the same way as those without AI tools
The eBook also discussed skills, and many see that skills need updating to leverage AI. This is not just data science skills. Technology skills also rate highly with, data analysis (43%) skills ranking highest. Soft skills are also growing in importance, with influencing and storytelling skills noteworthy. They highlight that storytelling is more important for those companies that already have AI in finance.
This is noteworthy because while finance teams see the value of AI as improving data quality (33%) and saving time (32%), only 24% perceive that it can deliver insights that improve the quality and speed of decision making. The authors believe that finance teams are looking more at how it can help them within their current roles. The authors call this legacy thinking. Rather, they should be considering how it can help them become strategic advisors and help transform the business.
Other findings
The wider data has some interesting insights that hopefully Unit4 will share in future articles. They include a look at where AI is most adopted, financial control (64%) was top. On skills training, 67% of C-Suite are more likely to upskill staff rather than hire new staff (35%). Firms less than ten years old are more likely to hire (41%) than older firms (27%).
While some regional differences are highlighted in both the eBook and wider information, the full data set wasn't available for a full comparison. The eBook is well worth a read for a finance leader looking to benchmark their attitudes and progress on artificial intelligence within finance.
Enterprise Times: What does this mean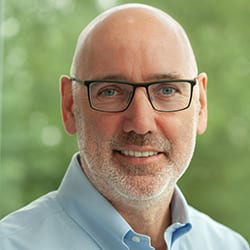 AI is making a difference across organisations. The statistics highlighted in the report indicate this for metrics include performance, cash flow, profitability and order books. However, finance teams need to embrace a future where they leverage AI. AI can provides benefits for finance teams. It is rarely too expensive, and integration is often simpler than it appears to be.
Gordon Stuart, CFO, Unit4 commented: "AI is very much on the mind of finance departments around the world with early adopters confident it is having a positive impact on the performance of their organizations.
"However, AI should not just be seen as a way to automate processes. Finance professionals should use it as an opportunity to move into a more strategic role, becoming storytellers and influencers, interpreting data through technology analysis, and translating the findings into meaningful insights relevant to their organizations."
What is important about leveraging AI is that it is not just a technical or even a pure financial improvement but also a cultural one. AI augments people, but this also means that the skills of those people need to evolve. The findings around storytelling skills highlight this. It is not just about providing the numbers anymore; finance leaders need to put a cohesive argument for their proposed changes. 83% of finance professionals felt that they need to develop new skills to stay up to date, are you?
Is AI the future of finance? It is but only where it is deployed correctly and leveraged by staff with a new range of skills will finance reap the full benefits.