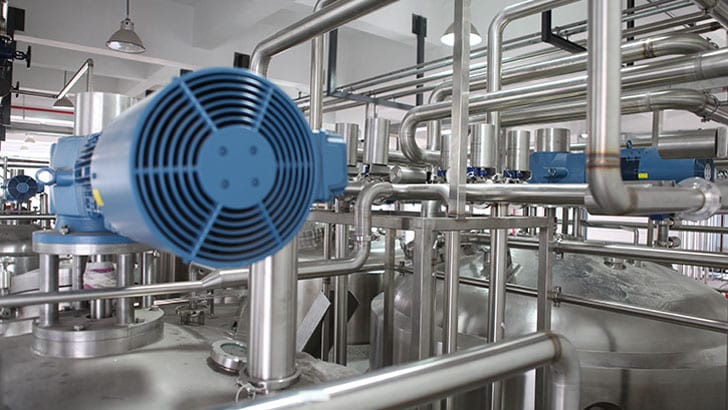 Claroty has landed a US$140 million investment in a Series D funding round. The industrial cybersecurity (ICS) company claims it is the biggest single investment in an ICS vendor. The round was led by Bessemer Venture Partners' Century II fund and 40 North. BVP is a long-term investor in Claroty, having led previous funding rounds.
40 North's, LG and I Squared Capital's ISQ Global InfraTech Fund have made their first investments in Claroty. Additionally, other long term investors Team8, Rockwell Automation, Siemens, and Schneider Electric, also took part in this funding round.
Yaniv Vardi, CEO of Claroty, said: "Our mission is to drive visibility, continuity, and resiliency in the industrial economy by delivering the most comprehensive solutions that secure all connected devices within the four walls of an industrial site, including all operational technology (OT), Internet of Things (IoT), and industrial IoT (IIoT) assets.
"With this new investment from the most prestigious firms in the world, we have the financial runway to execute on our proven product strategy in a hyper-growth market, with a world-class leadership team and a strong ecosystem of partners to take us there."
What will Claroty use the money for?
According to the announcement, there are three main targets for the new funds:
New product features
Growing employee numbers
Expanding into new territories and verticals
All of these build on existing pressures that the company is already dealing with. It says, for example, that sales in H1 2021 were up 133% over the same period in 2020. It is also hiring employees in the Americas, EMEA ad APAC this year. The goal is to grow headcount in those areas by 50%. Just as importantly to demand generation is increasing partner coverage. In 2020, this also grew by 50%.
What will be of most interest to existing and potential customers are Claroty's plans for new features in the product. Earlier this month it expanded the platform with the release of Claroty Edge. The question now is, what comes next? Its support from major industry vendors such as Rockwell Automation, Siemens, and Schneider Electric may well be key. There is a lot of older IoT that is poorly protected and understood. How much can these investors add in knowledge and understanding of older systems to widen Claroty's support for devices?
The company has also been a major player in threat detection. So far, it has announced over 120 ICS vulnerability disclosures. Can it get the right researchers onboard through the employee expansion programme to increase that? If so, how quickly can it then expand protection through the platform?
Enterprise Times: What does this mean?
One of the challenges of selling ICS systems is that the target devices are often not installed or part of the IT infrastructure. If IT doesn't have visibility, it cannot protect devices. Claroty has shifted that conversation to include facilities teams, IT, and the board inside its target customers. Part of that means talking about risk, which will be far easier as an increasing number of critical infrastructure attacks come to light.
Another part of that conversation is showing how companies can control access to these systems. Many ICS systems rely on external support, and that means remote access into systems. Claroty has focused on secure remote access for third-party engineers. It allows IT to brings its experience of access control to the ICS space.
The success of this latest funding shows how much interesting there is in ICS. Companies are beginning to take the challenge seriously, and Claroty has grabbed a significant lead in this space. So far, it has raised over $235 million. With sales more than doubling every six months, there are three questions.
When does it become a tech unicorn?
Will it IPO before that point?
Will it manage to stave off the predators who are scooping up cybersecurity companies?