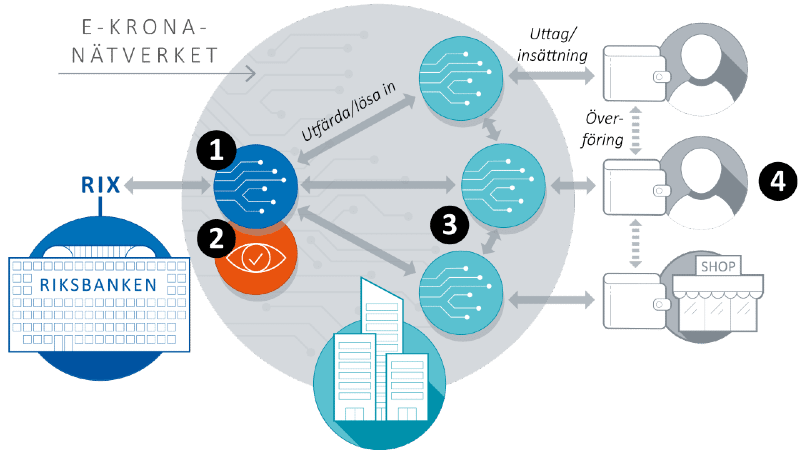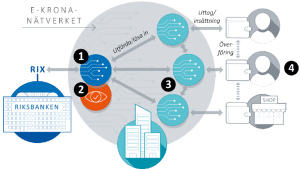 During the next phase of its e-krona pilot, the Riksbank (the Swedish Central Bank) will test the technical solution for an e-krona together with Handelsbanken and TietoEVRY. The e-krona pilot is, therefore, moving on from only having simulated participants to cooperation with external participants in a test environment.
By involving external actors as participants in this test environment it becomes possible for the Riksbank to evaluate integration between participants' existing systems and the technical platform for the e-krona pilot. The Riksbank will, for instance, be testing an integration of the payment flows developed during the first year of the pilot with the participants' internal systems.
The Riksbank's pilot project
The primary purpose of the pilot is for the Riksbank to increase its knowledge of a central bank-issued digital krona (aka CBDC). It is NOT to decide on:
whether to issue an e-krona
what an e-krona would look like
what technology should be used in that case.
The Riksbank is running the pilot with Accenture. They will jointly build a technical platform for a theoretical e-krona. The project works to create a digital crown in an isolated test environment that:
is simple and user-friendly
meets high requirements regarding safety and performance.
The work also includes:
comparing the solution tested in the pilot project with other possible solutions for a possible e-krona
conducting work to investigate the legal status and role of a possible e-krona.
Some detail
The solution is based on Distributed Ledger Technology (DLT)/blockchain technology. It will see e-crowns represented by digital value units (so-called tokens), in a distributed network-based R3's Corda blockchain technology. The e-kronor, like physical cash, can only be created and destroyed by the Riksbank. e-crowns are distributed to and approved by the Riksbank. Participants in the e-krona network, for example banks, will operate their own nodes with the option of ordering and distributing e-kronor to the public.
End users will have the opportunity to obtain e-kronor by opening digital wallets at (for example) a bank. Their digital wallet links to a payment instrument, such as a mobile app. This allows the end-user to exchange e-kroner with participants in the network and carry out and receive transactions. Users should also be able to make payments through so-called wearables, such as smart watches and cards (see also the larger conceptual image – below, in Swedish)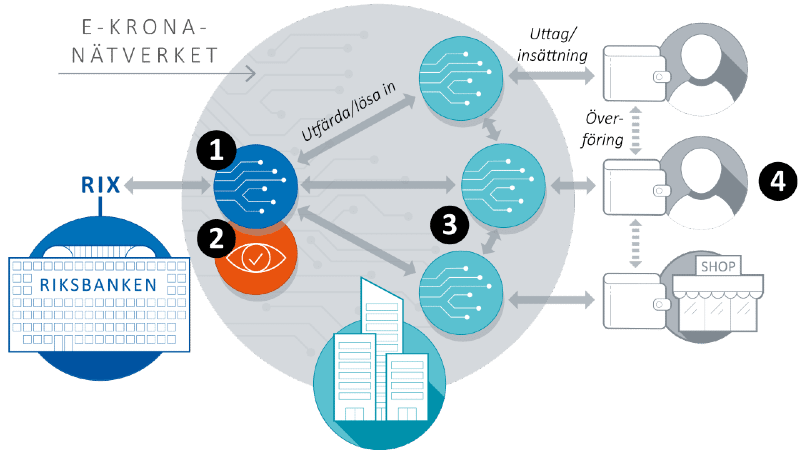 Enterprise Times: what does this mean
This is an experiment – but one which is important because:
a central bank is conducting it
it uses commercial blockchain technology.
The Riksbank's token-based solution opens up various possibilities for an e-krona. Equally, it raises (and will explore) issues that need deeper consideration. The report E-krona pilot stage 1 describes and analyses the technical solution in more detail as well as some of the legal issues.