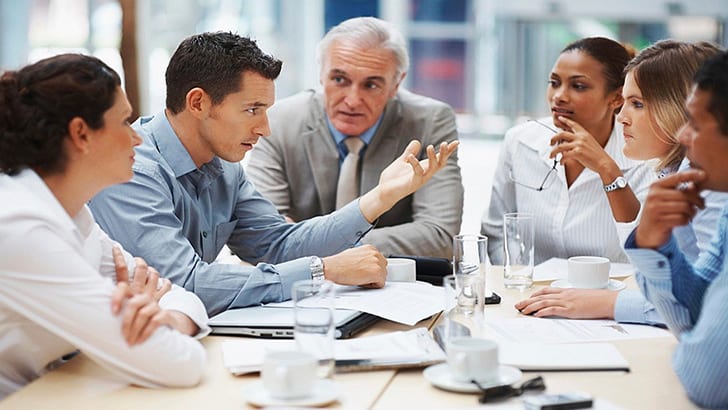 Ask any business owner what's hardest: starting a company or keeping it going? Only 50% of US businesses are still open five years after starting up. Taking a company from start-up to small business survivor is a real challenge.
Now, throw in a dash of COVID-19, which has significantly added to small business anxieties. Many small businesses have been forced to close due to federal, state, or city government requirements to control the pandemic. Those that remained open are now required to comply with new social distancing rules. As a result, many small businesses had to pivot their operations very quickly to survive.
While global corporations and start-ups may have many differences in budget, reputation, and internal structure, they do have something in common. They both, regardless of size, must efficiently manage their resources to complete their projects consistently and competently.
What is resource optimization?
Whether you are a law firm, advertising agency, or auditor, resource managers must be able to field the best team every time. Resource optimization requires the integration of project management, time tracking, resource planning, and project financials in one place. It supports the identification and deployment of the best people on projects, ensuring that skills, qualifications, availability, location, budget, and all of your key criteria are accounted for when assigning resources.
Resource optimization, resource planning, and management is a key part of any business activity. Small business resource managers have to identify all the resources needed to deliver a new product or project within a specific timeframe.
Why is resource optimization important?
1. Resource optimization helps businesses manage resources efficiently
Small business owners and resource managers have to juggle a variety of roles themselves. They often do accounting paperwork, deal with customer inquiries and complaints, manage sales and inventories, and monitor their team's performance.
Things don't necessarily get easier when they hire more people to support business growth. Small businesses have to make sure that their hires have enough challenging tasks to work on so they don't get bored. At the same time, overloading staff members isn't a good long-term strategy either.
This is where resource optimization becomes useful.
Resource optimization enables a small business to make the most of its available resources, no matter how scarce these are. Whether it's one employee or five or 50, a resource management solution ensures a high utilization rate within the firm. It ensures that everyone is using their time and availability efficiently.
It is even more important as small businesses scale up. As teams grow, business managers have to make sure that everyone has their share of work appropriate to their skillset. Efficient resource optimization supports small businesses to match the right skills to the right tasks. It also supports re-skilling or retraining staff to meet evolving needs.
2. Deciding when to scale up
A key aspect of resource optimization is estimating the level of resources needed to complete a project. This can be very helpful when the workload increases. As companies grow, so does the volume of work. Furthermore, many companies see an increase in activity during specific seasons. For example, marketing and advertising agencies planning holiday shopping season campaigns or accountancy and auditors towards the end of the financial year often see a sudden seasonal spike.
With resource optimization, small business owners avoid the uncomfortable situation of constantly overworking either themselves or their employees. Resource optimization helps small business owners anticipate when they need the extra hands. It also shows them how much they need to scale their team.
3. Understanding small business resource needs
Resource optimization also identifies what resources you need to complete a project. At some point, small business owners will need to employ more people. This can help with specific tasks (e.g. responding to a sales opportunity) or handling the increasing workload. However, without good visibility of the workload pipeline, it is hard for managers to know what role or position they need to fill.
Resource optimization can highlight unassigned tasks where the business may need help. Maybe a designer is needed to support the creation of tender documents for a new bid, for example. Or programmers need a QA or test resource to help with some application testing.
Additionally, resource management software will show the exact workload that the current team members are managing and help to identify when a new resource is required. This may help small business owners determine if they need a permanent hire, contract, or freelancer.
4. Keeping projects under control
By keeping track of deadlines and covering the entire workload, business owners can control projects. There are fewer chances of missing or forgetting important milestones. Resource optimization can also pinpoint when there's a chance of going over budget and of exceeding set deadlines.
What's more, the dashboard of many resource planning tools will give small business owners an overview of project progress and deliverables. These can also show when tasks overlap, when they conflict, and when small business owners need to step in.
5. Keeping your team(s) connected
A connected team working collaboratively and supporting each other can accomplish a lot more than disconnected work colleagues. Building a positive team spirit and connecting people is pretty vital for small business success. To this end, communication, collaboration, transparency, and trust are key.
By providing resource managers with visibility into all project activities, everyone knows what their team members are working on, when they need to collaborate, and when important deadlines are set. These insights can help create an atmosphere of transparency that allows team members to feel empowered and connected to the overall company vision.
At the same time, sharing the resource plan with all staff or team members can improve communication. Inevitably, issues and problems arise during the lifecycle of any project. However, with an informed team, issues can be discussed and resolved to avoid bigger problems down the road.
Resource optimization for small business?
So going back to the original question: Is resource optimization just a toy for the big boys? The answer to that question is definitely NO. In many respects, resource optimization is even more crucial for small businesses, who don't have the luxury of "cash in the attic" or spare resources when projects start to go wrong or fail.
Nowhere is the need for efficient processes and the use of resources more important than when working on projects for your clients. Nothing is more satisfying than the deployment of the right people on the right project with the ability to demonstrate their expertise to the client and develop professional work at the highest level. As a small business, each project means a lot—for your reputation, the morale of your team, and, of course, the bottom line. Ensuring your projects are completed efficiently, on time, and on budget can be the difference between growing the company and standing still, or worse!. As a result, small businesses, particularly professional service firms, need to understand demand, capacity, skills, and availability to identify the best resource mix through every stage of every project.
Organizational support around resource management is much easier when you have the right tools in place. For some businesses, just getting started with resource planning, spreadsheets might be an adequate solution. However, to keep track of everything and meet your time and budget commitments, dedicated resource optimization tools make all the difference. Small businesses need to embrace resource optimization to gain the benefits and scale their businesses without devastating their tight margins.
---
To find out more about applying modern resource management within your organisation. Mavenlink commissioned a whitepaper written by Enterprise Times entitled "5 pillars of great resource management", download here (registration required).
---

The Mavenlink Industry Cloud for Professional Services™ delivers transformative value by putting resource optimization at the core. It provides integrated project management, collaboration and accounting, enables complete visibility, and scales across hundreds of teams and thousands of projects enabling professional services organizations to operate with unlimited scale, drive predictable outcomes, and realize full margins.