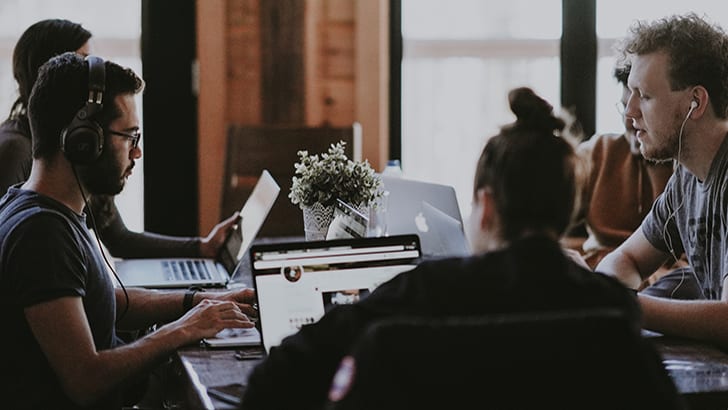 Organizations increasingly recognize that people are their most valuable assets. Moreover, the practical reality of day-to-day business operations is that their effectiveness lies in how they work both independently and together as a team. Consequently, it is critical that your people (employees, freelancers, contractors, and suppliers) are focused on the right work at the right time to deliver the highest value for the organization and its clients.
This is particularly important for Professional Service Organisations (PSOs), where your people and their expertise are often the face of the business. As a result, resource planning or resource management has become a key component for most businesses today. It plays a significant role in profitability and corporate governance. This blog defines the five key challenges in resource planning for enterprises and identifies ways to overcome them.
Skills shortage
There is a well-documented skills shortage across North America and Europe. Some businesses find it increasingly difficult to find the right people with the right skill sets for particular roles. According to the 2019 SHRM report, Computer Systems Analysts, Web Developers, and Computer Network Architects are the top three skills in demand in the US.
Furthermore, the adoption of automation and technologies such as Artificial Intelligence (AI) and the Internet of Things (IoT) are leading to new roles emerging in the workplace. This has increased the demand for professionals with specialized skills and requires new data, analytics, and cloud computing abilities. So how should businesses mitigate this particular challenge?
Meeting the challenge: PSOs will always need to hire external resources to support current and future workload. Thanks to the mass adoption of technologies such as video conferencing and collaboration tools, the talent pool is now global. Furthermore, companies should look for creative talent beyond university campuses, such as people looking to return to the workplace after a career break. Firms should also explore apprenticeships, providing formal training and practical work experience to young people interested in a career. In addition, it is important for a business to organize and develop an on-demand workforce consisting of contractors, freelancers, part-timers, associate consultants, etc. However, a key strategy to mitigate skills shortage will be to retrain and reskill existing employees.
Retraining or reskilling employees
It's far more cost-effective for an organization to retrain or reskill an employee than hire a new person. The World Economic Forum estimates that 54% of all employees will require significant reskilling by 2022. In the US, about 7 out of 10 companies reported IT talent shortages in 2019, the worst level ever, according to Manpower Group.
Meeting the challenge: Organizations who find themselves in such a predicament have to prepare corporate-wide programs and activities to support staff retraining.
Incorporate digital learning plans with clearly defined learning outcomes into the appraisal process.
Introduce performance mapping that supports the selection strategies and activities for training.
Organize internal communications programs, such as breakfast workshops and internal newsletters, to change grassroots attitudes and get staff to understand and embrace emerging technologies.
Utilize emerging education technologies to facilitate in-house learning. For instance, as AI begins to impact the office, it provides an opportunity to retrain existing employees.
Talent management
Organizations looking for talented people with creative ideas and unconventional skill sets may have to become creative when looking for new talent. The importance of diversity in the workplace has come to the fore in recent years. Increasingly, business cases to boost diversity are hitting the boardrooms of companies. For instance, companies are increasingly looking to attract neurodiverse people or people returning to the workplace after a break. Research by The Boston Consulting Group shows that organizations can derive considerable benefits from having a diverse workforce.
Without diversely skilled teams, an enterprise may not have the talent pool needed to support pitches for new work or the development of new products and services. Clients like the stability of existing teams, but they also like 'new blood' working on their accounts, bringing in new ideas and energy to their projects.
Meeting the challenge: PSOs need a strategic plan to attract and retain talent. Talent Management metrics are often the forgotten metrics businesses fail to monitor or manage. It's ambitious, but talent management is about adding the human factor in the resource value chain. It is about finding and attracting the best people, onboarding, managing performance, developing careers, and planning succession, all in one place.
Organizations should consider cloud-based skills management tools that help you audit and report your teams' underlying skills and competencies. This will identify any skills gaps to support future upskilling.
The meaning of life
Millennials are individuals born in the early 1980s to late 1990s and came of age in the noughties (2000s). For some, millennials are stereotyped as lazy, narcissistic, job-hopping, praise-seeking, entitled, skill-lacking, under-prepared digital addicts. Others see them as digitally proficient, adaptable, confident, creative, knowledge-seeking catalysts for accelerated business change.
According to the World Economic Forum, millennials are expected to comprise 75% of the workforce by 2025. Millennials are digital natives; they want and expect to work in ways that reflect how they live. 'Work' is no longer the place you go to. It is a device that you carry in your pocket or rucksack. Millennials expect to work remotely or flexibly anywhere and utilize an array of collaboration tools.
Businesses have to recognize that millennials are different. Research from Deloitte suggests that millennials want 'meaning' at work. They seek a 'higher purpose' and a 'reason for being.' They want autonomy, self-determination, and to know their work is making a difference. They want their work to create a better society and improve their clients' lives. More importantly, millennials are becoming the captains of industries, responsible for ideas, strategy, relationships, and growth of enterprises.
Meeting the challenge: To retain millennials in their workforce, companies have to place greater emphasis on nurturing and developing their employees. Many firms encourage staff to volunteer company time to work with charities and voluntary organizations to improve employee pride, achievement, and overall well being. Firms need to hit the right balance between an individual's sense of purpose while achieving the company's goals by using effective collaboration tools. Businesses still have to deploy tools such as Slack, Jira, or Hubspot. These are some of the tools that enable millennials to collaborate and exchange ideas transparently.
'No man is an island' – John Donne (1624)
No project is ever undertaken in isolation. For firms managing multiple projects to various budgets and timelines, the challenge is hard enough. However, it becomes virtually impossible when you don't have visibility on all the project components or how those projects may fit together. The situation is further compounded when teams, particularly key members, are spread across the globe and work across different systems and tools. Managing data on different platforms makes resource management and planning even more challenging. Valuable time is spent updating spreadsheets and redistributing information rather than solving real project issues.
Without an accurate, timely view of resource availability for particular tasks, it's nearly impossible to manage deadlines and allocate resources across projects. And when information isn't available or your team doesn't know where to find it or whom to ask, time is wasted just figuring out what to do.
Meeting the challenge: PSOs must embrace resource management as an integral approach to ensure teams remain productive. Organizations need access to real-time information against timeline and budget using a unified data model so projects run smoothly, predictably, and profitably.
A platform that provides business insights and enables capacity can help businesses scale up in the most effective manner. With corporate-wide visibility, Resource Managers can deploy people and ensure the right mix of resources to manage project success, customer satisfaction, and costs. Allocating the right resource for the right project enables them to complete the delivery on time and budget.
Companies also need to embrace Dynamic Resource Optimization and adopt platforms that can forecast demand, capacity, skills, and availability. They need systems that identify the optimal resource mix through every stage of every project.
Remote working
An impact of the COVID-19 pandemic has been the rapid growth of remote working across the globe. Flexible working arrangements have quickly become the norm for many professional service businesses with the help of online collaboration tools, project management software, and video communication. However, remote working has opened up several unexpected challenges.
In some countries, businesses are still legally responsible for their employee's health and safety while they are working from home
This also includes mental health and wellbeing, an issue that businesses have a role to play supporting employees.
Who will be responsible for covering the additional costs incurred by the employees working from home? In the UK, employers are required to provide desks, office equipment, and provide business broadband to their remote workers. Furthermore, employees working from home can claim additional tax deductions for the costs incurred working from home.
How will remote working impact salary rates? Do you continue to pay your data analyst in Omaha the same pay rate as data analysts in New York, San Francisco, or Chicago? What happens if people in the same team, doing exactly the same work, discover they are being paid $10,000 less because they live in a less expensive part of the country.
These types of issues have not yet been fully worked out by organizations. However, Resource Managers will be responsible for managing remote working, which employees are demanding.
Meeting the challenge: Ensuring remote workers are compliant with your legal obligations is demanding. Employees working from home should be trained on the basics of how to set up an ergonomic office, undertake security training, and undergo routine OSHA inspections.
Furthermore, managing remote workers requires consistent, documented policies that set expectations and guidelines for managers and employees alike. The purpose of these policies will be to overcome the challenge of supervising a team member in a different location or time zone. Managers should develop measures to build trust and open communication within the organization and provide team building exercises when some or all of your team members work remotely. These approaches would include:
Setting expectations about communications
Sharing goals and company successes
Meeting face-to-face
Helping colleagues get to know each other personally.
Professional firms should consider wrapping up all their learnings and ensure that both Resource Managers and remote workers equally agree to enforce the terms of compliance. In addition, Human Resources should supplement remote worker's employment contracts with a remote work policy. This document will be critical in preventing miscommunication about offsite performance and virtual expectations.
Working smarter
Resource Management is the key to surpassing the modern-day challenges of professional firms and, in fact, all businesses today. The global skills shortage is not going away, as business leaders acknowledge there is not enough talent in the reservoir to meet current needs. As a result, it is both more sensible and cost-effective to retain and retrain your existing employees while also working to build up your on-demand workforce. Millennials have high expectations of corporate culture and want to remotely work more creatively, collaboratively, and effectively while supporting the real-world needs of their business.
To achieve this, they need access to the right technology that connects them to the appropriate department or business unit to support the transfer of information seamlessly from one software product to another. Why should consultants continue to spend time uploading the same information into multiple platforms, like booking applications, timesheets, expenses reports, and project reporting platforms when today's technology can make these processes so much simpler?.
The ideal is to have company data residing in a unified data model that extracts resource information from multiple systems. These systems could include PSA, CRM, finance, and human capital management. The key requirement is that data is easily extracted and reported to provide managers with all the information needed to make real-time decisions. For instance, forecasting the demand for resources or identifying potential resource conflicts.
The best way to achieve this is to leverage the PSO's most valuable asset – its people. The best way to do that is to use a modern resource management tool. Such a tool should enable the professional service firm to align its people to their client needs intelligently. Thereby consistently gaining more value from each project with a fully optimized and happy team.
---
To find out more about applying modern resource management within your organisation. Mavenlink commissioned a whitepaper written by Enterprise Times entitled "5 pillars of great resource management", download here (registration required).
---

The Mavenlink Industry Cloud for Professional Services™ delivers transformative value by putting resource optimization at the core. It provides integrated project management, collaboration and accounting, enables complete visibility, and scales across hundreds of teams and thousands of projects enabling professional services organizations to operate with unlimited scale, drive predictable outcomes, and realize full margins.