At Transform '21, North America, Reputation unveiled Reputation Score Portal. The website provides a Reputation score for dealerships, apartments and hospitals across the United States. The portal provides a list view which users can filter by industry type, location or reputation score.
Each list entry provides the details of the location, including the Reputation score and a weblink. For example, the top-scoring apartment in New York is Estuary Living with 903. Consumers can enter details to see how the score is broken down. For real estate, this includes three criteria, visibility, engagement and sentiment though more detail on these might prove useful. Businesses can contact Reputation to understand how to increase their score.
The portal currently contains details of more than 100,000 US businesses. The score is created using data points from customer reviews, likes, listings, comments, clicks, and surveys. Reputation was originally focussed on dealerships in the US and is now leveraging its scoring system to move into other segments.
Reputation is now different because it no longer relies on just a few sets of reviews or data. Instead, it draws the information from across review sites, social media, and other locations. A recent Forrester study identified that most review sites leverage customer feedback and data from six different touchpoints. They do not consolidate the feedback into a single view like Reputation.
Joe Fuca, Reputation CEO, commented; "Hundreds of sites provide both structured and unstructured feedback about businesses, but to be truly valuable, that data must be humanized, so decision makers and consumers alike can make sense of it throughout their journey together. Delivering on our belief that feedback fuels progress, we are excited to share Reputation Score Portal, so businesses can make sense of the data they collect every day, and their customers can have consistently excellent experiences."
Reputation can make a difference
This year, Reputation has re-invigorated itself. In February it launched a new platform that combined Reputation Score X, Experience Insights and Feedback Anywhere. In April, it acquired Nuvi and then launched Messaging to enable clients to communicate with their customers. Every data point it collects from whatever channel builds towards the Reputation X score.
Clients can then use the Reputation platform to identify how they might improve their score. Reputation uses predictive and prescriptive analytics to understand how behaviours can adjust sentiment across the different channels. This provides clients with meaningful actions to help improve their scores.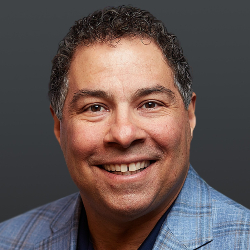 Fuca added: "Choosing to buy a car, find a new apartment or doctor are all major life decisions – consumers put in hours of research before making a commitment. At Reputation, we are proud to help businesses that cater to those moments improve the customer experience, while also providing customers with the information they need to make those decisions."
Customers in all three industries have seen the benefits. George Hampton, Sr. Director, marketing, Multicare Health System commented: "We partnered with Reputation.com to implement review requesting and the results were incredible. In four months, we increased positive review volume 10X, boosted our click-to-call rate nearly 200 percent and improved our average star rating from 3.5 to 4.8."
Enterprise Times: What does this mean
This first iteration of the Reputation portal is impressive if limited by industry and geography. It seems likely that Reputation will add more sectors to the portal. Initially, these are likely to be those it already provides solutions for. In addition to Automotive, Property Management and Healthcare, it also provides services to Hospitality, Retail and Senior Living.
The Reputation scoring system could equally apply to a larger number of industries. With the platform in place, it may not be long before it expands to other areas before the competition does. Hopefully, it will add more geographical areas to the map, especially Europe. Reputation already has offices in Liverpool, UK and Mannheim, Germany.
For a first iteration, this is impressive. Consumers can quickly find high reputation businesses in the three sectors near them. The challenge for Reputation will be making this the go-to place for consumers. Besides understanding the score and linking to the business, little other information or interaction is available.
How will Reputation draw consumers to the site? Will it rely on the businesses themselves wanting to be listed and understanding how they can increase their score? The proof will be in how quickly Reputation manages to turn interest, into revenue.