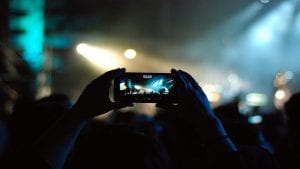 Livestreaming eCommerce solutions are quickly evolving as a response to the increasing demand during the COVID-19 pandemic. In response, Alibaba Cloud has launched a new eCommerce livestreaming solution. The service will help merchants launch live, interactive channels to provide personalised online shopping experiences. Alibaba Cloud is the digital technology and intelligence backbone of Alibaba Group.
The solution is built on Alibaba Cloud's content delivery networks (CDNs) with over 2,800 nodes in 70+ countries and regions. The new solution leverages the cloud leader's large-scale and distributed real-time video processing technology. The company says this ensures an uninterrupted signal transfer between sellers, buyers and the nearest distribution centre.
Alibaba Cloud's proprietary cloud transcoding technology is Narrowband HD. This guarantees image quality while reducing bit rates which enables a high-resolution livestreaming experience with low bandwidth costs. The company says the solution helps address challenges surrounding the quality of audio and video. This includes the high cost of essential software such as real-time video transcoding and low efficiency in traffic management and CDNs. Users can enjoy livestreams with a latency of around two seconds, essential to the experience of flash sales.
Providing essential livestreaming features
Built on Alibaba Cloud's immersive technology, the solution provides a range of essential features with minimal latency for virtual sales sessions. This includes livestream replays, product video showcases embedded into livestreaming windows and real-time subtitle translation for cross-border livestreams, among others. It also supports end-to-end and device-to-cloud livestreaming, making it easier for smaller merchants to launch their own sales sessions.
This year's Tmall 618 Mid-Year Shopping Festival has seen a majority of merchants and brands using Alibaba Cloud's livestreaming service. Sales generated from Taobao Live in just the opening hour of the event surpassed the entire first day in 2020. The livestreaming solution was issued alongside over 20 other products, solutions and updates during Alibaba Cloud Virtual Summit 2021.
Additional new service offerings
Among the offerings launched in Asia, to be followed in the rest of the global markets.
The seventh generation of Alibaba Cloud's Elastic Compute Service (ECS 7).
An updated cloud-native Data Management Service (DMS).
Jeff Zhang, President of Alibaba Cloud Intelligence, said: "Technological innovation is at the heart of Alibaba Cloud's long-term development. Introducing new products and solutions and continuously enhancing product features helps us deliver to our global customers and partners.
"The acceleration of the digital transformation agenda and adoption of emerging technologies is particularly encouraging in Asia. This motivates us to constantly improve our innovative and R&D capabilities to stay at the forefront of the industry."
Infrastructure product upgrades
Other new products and updates unveiled during the summit include:
Alibaba Cloud Linux 3 (Alinux3) cloud operating system (OS)
An upgrade from Alinux2, the Alinux3 cloud OS is now available globally for the first time. Alibaba Cloud says it delivers a better developer experience with improved security and greater stability and runtime performance. With Alinux3, runtime performance for mainstream end-to-end applications has been improved by up to 40% compared with the previous generation.
Applications that can utilise Alinux3 include Redis, Mysql and Nginx. Alinux3 is compatible with Alibaba Cloud's self-developed software ecosystem as well as RHEL/ CentOS 8. Starting from the launch, it also provides the developer community with eight consecutive years of free software maintenance and technical support.
ECS 7
This has been introduced as part of Alibaba Cloud's infrastructure upgrades. ECS 7 runs on Alinux3 and simultaneously supports trusted computing and encrypted calculation.
DMS
This is a one-stop cloud-native data management platform. Data silos are a challenge for many enterprises when it comes to data security, governance and mining. This is because core data assets are often stored in a variety of databases and warehouses.
The DMS platform supports data management for over 30 data sources on the hybrid cloud. This is possible because the gateways between the self-built and cloud databases have been integrated. As a result, linking all databases and enabling full-cycle data management across production, storage, transmission, processing and computing.
Database updates
Alibaba Cloud has announced other database products releases including a major MySQL version coverage for PolarDB. This is a new elastic mode for AnalyticDB, MyBase, ClickHouse and cloud-native multi-model database Lindorm, among others.
Enterprise Times: What the means for business?
Alibaba has been getting a lot of attention lately, given its rapid growth. The company is at the top of the market in Asia, and dominating in China with cloud revenue up 66% year-over-year in 2020. While Alibaba is in the top 5 CSPs worldwide, it has plans for the future to maintain this growth and continue to move up. The company's recent announcement suggests Alibaba is seriously getting its infrastructure ready to take on Amazon in the eCommerce space.
Over the past few years, the company established ambitious plans for growth in the global market. For instance, launching new capabilities for American businesses on Alibaba.com. This includes domestic payments, marketing tools, and a US-based support team. All of these operational features and functionalities will require the support of robust technical architecture. The new services and features will initially be launched in Asia. However, they will soon arrive in the US and Europe, as Alibaba continue their stride to get a bigger piece of the global eCommerce pie.