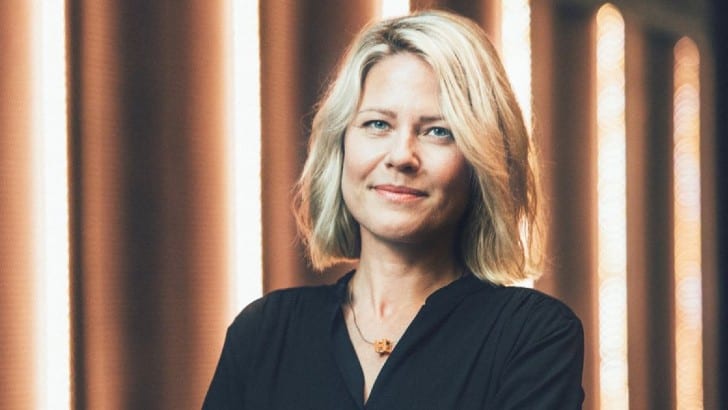 IFS has strengthened its board with another non-exec director. A few days after attracting Jacqueline De Rojas, it has appointed Hanna Jacobsson. Jacobsson is one of the most respected actuaries in the Nordics and a widely recognised finance executive. She currently holds several non-executive positions and is on the board at Skandia, Tink, and DBT.
During her distinguished career, she was an actuary at Skandia. She left to become an actuarial consultant at Towers Watson before rejoining Skandia. There, she held several senior positions, rising to become vice CFO, Chef Finance Operations. Jacobsson then joined Nordea as Group CFO before leaving to become Chief Risk Officer at Klarna until September 2020.
She will head up the audit committee at IFS. Jacobsson brings the number of non-executive directors at IFS to six. Jacobsson said: "IFS is a cloud software business like no other, it has not only undergone a very significant internal transformation but also achieved phenomenal growth at the same time. The team has demonstrated a strong ability to make ambitious plans and deliver on them.
"The journey IFS is on today is very exciting, and I think I am joining at a great point in time as more and more businesses look to technology to transform and differentiate. With longer term growth strategies being set in motion, keeping the right balance across the entire business will be hugely important, and I am looking forward to doing my part to help IFS achieve its goals."
Why Jacobsson?
It seems likely that her appointment is partly due to her relationship with Jonas Persson, Chair of the IFS Board. Persson also serves on the board at Skandia. Persson commented: "IFS's growth in recent years is only a snapshot of what the team can achieve with great talent and support. Hanna has a proven history of working in the financial sector as CFO and Chief Risk Officer and has achieved significant successes in her career. Her values align to ours, which is very important to IFS, the Board, and the company's owners.
"Hanna's experience and passion to add value as IFS carries on its transformation and growth journey is very welcome, and we are delighted by her appointment and look forward to working with her."
Enterprise Times: What does this mean
Gender diversity at the board level is a well-studied topic. Kans and Stengård found that "women can affect corporate governance and performance if they represent at least 30 % of the board." IFS has now exceeded that percentage with the two recent appointments. That Jacobsson is also chair of the audit committee is only likely to confirm that finding.
The appointment also makes IFS look more like a public company than a private one. Is Persson bringing on board people as EQT starts to consider an IPO for IFS? The company has grown substantially over the last few years. This year has seen a subtle but significant rebranding and the launch of IFS cloud, its new modular SaaS offering.