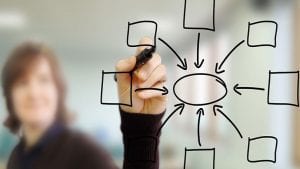 Pegasystems (Pega) has announced a deal with TechVets, a not-for-profit that supports military veterans transitioning out of the UK Armed Forces. The deal will see TechVets community members get access to the Pega Academy Online Learning Platform. It will also see Pega sponsor the examinations required for veterans to gain certifications. It is expected that those certifications will help get veterans into jobs.
TechVets Director, James Murphy, says: "The TechVets and Pega partnership will be a gamechanger, as it will enable TechVets members to gain even more fantastic and, crucially, relevant technical expertise.
"These invaluable skills will help veterans turn their Military experience into fantastic added value for businesses – helping them grow their teams and develop capabilities by harnessing exceptional veteran talent.
"We are incredibly grateful to Pega for their support which will help us change veterans' lives for years to come."
Pega joins several other tech companies that have committed to supporting TechVets members with training and certification.
Why is Pega doing this?
According to Alan Trefler, Founder and CEO, Pegasystems: "A couple of things. One, we really respect the veteran community, not just in the UK, but globally. It's a pleasure to be able to facilitate their return to active beneficial work by providing this sort of training for free. We've been doing quite a bit of business with the UK Government over the last year. Part of that work includes the military.
"If you go on to the Pega community site, you can indicate both what your levels of training are and if you're interested in being contacted for work. So we do provide that vehicle already. We're not in the recruiting business, but we want to make it easy for our broad community to see who's available. It's not just about hiring more people with these qualifications at Pega. This is a terrific way for us to feed our partners, and our customers, people who are motivated, discipline, and Pega knowledgeable."
How did Pega get started with TechVets?
Enterprise Times also spoke with Michael Jensen, Key Account Director, Defence and National Security, Pegasystems. Enterprise Times asked Jenson why are Pega helping veterans?
He replied: "I see TechVets as a great initiative that recognises that service leavers are underemployed and not really getting a fair chance. I've served myself, and I have a son in the reserves, so I wanted to see if we could do something about this."
How did you start working with TechVets?
"I spoke with James [Murphy] shortly after he took over at TechVets. They already had a really good programme going around cyber. I saw an opportunity around our low code approach to help them get real skills.
"We know there is a huge demand in the market. One of the biggest barriers to our growth in the public sector is a lack of developers with a security clearance. Here's a potential talent pool of people that have got the history that makes clearance easy."
What is it that Pega is providing?
"We are providing training in the technology through the Pega Academy and will encourage veterans through the process. We will also help them with the certifications because that's normally a cost point."
Turning training and certification into jobs
One of the challenges for all training programmes is how to turn the training and certification into jobs. There is nothing more disillusioning than spending a lot of time going on courses only to realise that jobs require experience and you don't have it. It is a major challenge in cybersecurity at the moment.
We asked Jensen if Pega will set up a form of jobs board or jobs exchange to help match certified veterans with vacancies among its customers.
Jensen replied: "So you actually make a great point because it's the feedback I got when I first discussed the idea internally. We have a partner called QA Consulting who is in the market of providing skills effectively. Simon, our partner manager, worked for them, so he knows the process that they go through with our graduates to educate them and bring them up to speed really well.
"He said: 'What we need to do is surround the pure academy training with that kind of additional skill development. There are other skills that we know people need to know. Then it's a question of how do we get them into practical experience as rapidly as possible.'
"The academy is just the first step. This is the beginning of the offer. 25 people have already signed up for it. Now it's giving that additional depth of experience. I have one partner already very interested who wants to help augment the programme with skills and potentially straight into employment with them. It's one of our largest global partners, who has a strong growth ambition into defence and public sector."
Enterprise Times: What does this mean?
There are over 2.4M veterans in the UK. 60% of those are aged 65 and over. 79% of working-age veterans are employed, and 92% have some form of qualification. The challenge is how to address both that 21% and ensure that qualifications are relevant for the workplace. It is a long-standing problem for the Ministry of Defence.
To counter this, it has transitioned its resettlement programmes which it used to run before discharge, to the Career Transition Partnership (CTP). This latter programme provides two years of support after veterans are discharged. But, like any programme, it comes at a cost, and there is a limit to what the MoD can provide.
This is where support from companies such as Pega comes in. Its offer of training and certification support will help veterans gain access to higher-paying tech jobs. It will also provide a greater workforce for defence and other government jobs. It won't hurt Pega either. A workforce with skills in its products will help it pitch for government contracts as workers won't need to reskill.
For TechVets and those veterans who take advantage of this training, this is a good deal and should hopefully attract similar support from other tech vendors.