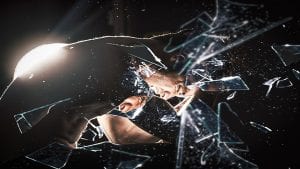 Over recent years mental health has gained greater awareness, and rightly so, with 1 in 4 people experiencing a mental health problem of some kind each year in England. On top of this, the pandemic has been hugely detrimental for many, with 78% of people saying the pandemic has negatively affected their mental health. COVID has had a profound effect on people's behaviour and minds. New results from the landmark Mental Health in the Pandemic study show that the crisis has had wide and deep emotional impacts on UK adults one year on. These issues won't disappear on their own.
It is clear that more needs to be done to help address serious issues and feelings, especially with an Oracle report stating 76% of workers believe their company should be doing more to support mental health. Organisations need to ramp up these conversations. Not addressing workers struggles properly could also hurt global productivity. Helping staff through these issues is for the benefit of all and should be prioritised.
Understanding mental health
Mental health is defined as a state of well-being and includes our emotional, psychological and social well-being. Employers should be fully aware and up to date in respect of their responsibilities relating to the mental health of their employees.
Legal responsibilities
Employers are legally responsible for the health and safety of their staff no matter where they are working. The Health and Safety at Work Act 1974 includes mental health, such as taking steps to make sure staff do not suffer stress-related illnesses due to their work. With many people still remote working, the lines between work and home have never been so blurred. For many, this can lead to burnout. We recommend regular checks are made to ensure employees are healthy and active and that they also have a forum to discuss any concerns.
Discrimination
The laws on mental health discrimination are set out in the Equality Act 2010, which stipulates that employees are protected from being treated unfairly or discriminated against based on a physical or mental impairment that has a "substantial" and "long-term" negative effect on their ability to carry out normal daily activities.
Mental VS physical health
An employee's mental and physical well-being should be treated in the same way. This includes when it comes to days off; in the UK, there is no legal difference between taking a day off, whether it is to look after your mental or physical health. Whilst it seems encouraging that mental and physical health are treated in the same way and are expected to be as vital as the other, employees are still wary of taking mental health days due to fear of judgment or assumptions. However, more and more companies, especially large companies such as Tesco and Marks and Spencer, have pledged to commit to tackling the stigma around mental health, known as 'Time to Change'.
How employers can help
There are various ways in which employers can tackle the stigma attached to mental health, and the following steps can be taken to prevent or reduce mental health discrimination in the workplace:
Establish a mental health policy
Ensure that a policy that sets out your company's values and processes is readily available, followed, and periodically reviewed and updated.
Provide relevant training
Make sure that employees are educated about mental health generally. They need training in spotting mental ill-health and can manage or approach situations tactfully and sensitively. It is vital that employees know who to go to for advice or support, not just internally but externally too. A list of relevant numbers and/or websites should be displayed or circulated.
Be approachable and open
Employers should create an open environment where employees feel able to, and comfortable with seeking support and disclosing their concerns without fear of judgment or shame. The employer's responsibility is to seek to remove the stigma attached to mental health through active discussions, presentations, or posters.
Be aware and stay informed of stress triggers
Stress is a large creator of mental ill-health, so employers should be aware of stressors. They should know how to reduce, manage and monitor stressors to prevent or cure any problems. Employers should actively encourage employees to have time away from their desks or work areas. If an employee has returned from sick leave, employers should ensure that they are fit to return to work by carrying out interviews or assessments.
Be reasonable and flexible
Employers should make changes to employees' roles to make things easier. This may include allowing flexible working, amendments to workload or changing a work environment; failure to make reasonable adjustments would count as discrimination.
There are numerous other ways companies can show their support from running wellness and mindfulness initiatives, promoting self-care, sending wellness packs to remote workers and even giving staff access to therapists or AI well-being tools.
It is important to remember that what is offered to one person should be extended to everyone. Equality should be demonstrated to all staff, regardless of race, religion, sexuality, gender identity or perceived sexual orientation. Everyone deserves to be treated equally and with respect.
In the meantime, if you can't wait, you can contact us directly for impartial advice by visiting our website http://www.acitylawfirm.com/ or emailing [email protected] 
---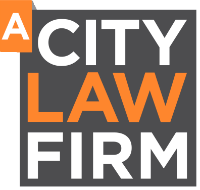 Karen Holden is the Managing Director & Founder of A City Law Firm who practise both commercial law and litigation, having been admitted to the roll in 2005. If you require further advice or assistance, please do not hesitate to contact [email protected]
A City Law Firm Limited is a leading entrepreneurial law firm in the city of London, with a dynamic and diverse team of lawyers. It was awarded most innovative law firm, London 2016 and Business Law firm 2017. They specialise in start-up business law, the tech industry, IP and investment.