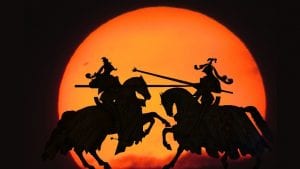 Lance has closed a $2.8 million Seed Funding round led by Barclays with other investors, including BDMI, Great Oaks Capital, Imagination Capital, Techstars, DFJ Frontier. There were also several other fintech and creative industry angel investors. This is the second part of a round, which commenced in September 2020, where Wedbush Ventures joined Barclays (Source Crunchbase) raised $1,417,410 through an equity sale.
Lance provides a business bank account for freelancers and side hustlers. It aims to solve some of the financial challenges, especially around taxation, that freelancers face in the US. The Lance bank account automatically identifies any potential tax deductibles. It will manage tax withholdings and automatically makes quarterly payments to the IRS. The solution will not yet complete and file annual tax statements, recognising that it does not have full knowledge of an individual's situation.
Presently account holders can email their accountant a financial statement and data, though Lance has indicated that it may open up the system in the future to accountants. This would be a sensible step as it would allow Lance to approach accountants acting for those sole traders and freelancers and would help them expand rapidly. The solution is only available to US Citizens currently.
What is Lance?
Once signed up, users can download the Android or iOS app. Currently, there is no web app, but the Lance team are working on this.  Freelancers can connect up payment vendors such as Venmo, Paypal, CashApp. There is also support for eCommerce payments from Shopify and Etsy, further simplifying the administration of finances. They will also receive a Visa debit card provided by Blue Ridge Bank NA. ATM withdrawals from Visa, Interlink, and Accel networks are free, which is unusual for this kind of solution.
If the Lance debit card is used for business expenses, these are automatically deducted to minimize tax payments. The system keeps track of business expenses, ensuring that when the accountant reviews the transactions, they can confirm the correct entries on tax forms.
Lance sets to address the challenge with a bank account specific to the market. Features include:
A sub-bank account holds a personal salary. Lance deposits the money from the main account every two weeks or as it is available
A sub-bank account for tax withholdings that relate to W2 and 1099 payments
A sub-bank accounts for savings and profit.
The above bank accounts and sub-accounts are included at no charge for the basic account. If they wish, users can transfer money between sub-accounts (stacks) using the Lance App.
Lance also offers a Pro version for a $12/month subscription fee. This offers the basic functionality and also:
Lance can automate salary payment to the account holder's checking account weekly, bi-weekly, or monthly.
Lance pays the IRS quarterly taxes from the withholdings
Pre-populates an anytime Schedule C form
Other features
Lance estimates that the solution could save freelances 100 hours per year and $7,500 in fees and deductibles.
Where next for Lance
Lance was founded in 2018 by three ex-freelancers Oona Rokyta, CEO, Gilad Uziely, Vice President of Business Development and Oren Reuveni, CTO. In a survey carried out in June-July 2020, Upwork estimated there were 59 million freelancers in the US, increasing 2 million from the previous year. COVID has boosted the number of freelancers in the US above 60 million. With the introduction of flexible working, more people may also consider a side hustle going forward.
Over the last year, the Lance team has researched the market and identified that many freelancers pay monthly surcharges for standard business bank accounts. They are also paying for accounting solutions that are often overly complex for their needs and provide little efficiency when filling out tax forms or loan filings. This is the gap that Lance aims to address.
Lance promises in several locations on its website that it is "coming soon" for non-US Citizens. It will be interesting to see where it launches, perhaps Canada? The press release states that Lance will spend the funding on product development and marketing, inferring, sensibly that international expansion is on the roadmap, rather than imminent.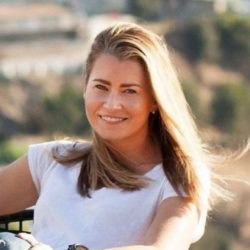 Oona Rokyta, CEO and co-founder of Lance, commented: "It's time to recreate banking solutions that are mindful of different people's financial goals. Lance's approach brings banking and accounting together in one business account because that's what solopreneurs need today.
"They're already juggling multiple income streams and evolving passion projects. What they need is a financial partner that works alongside their growing ambitions."
Enterprise Times: What does this mean
Lance is not the only solution targeting freelancers. However, it seems to have been well thought out and offers some differentiating pricing and services. Its target market in the US is huge, but it will need to find a way to attract freelancers to its solution. It could offer an accounting overlay to its offering that enables freelances to grant access to accountants. Alternatively, it could work with other banks where freelancers create their accounts. Blue Ridge has locations in Maryland, Virginia and North Carolina. Though it operates nationally Lance could find working with more local banks might help it expand faster.
Expansion abroad is also not that simple, and the markets are smaller; unless the tax engine can support the multiple jurisdictions, it could mean a lot of development. Lance may also find that it benefits from integrating with Tax filing applications such as Intuit TurboTax, H&R Block, Tax Slayer or TaxAct. Lance may become a target for acquisition by a larger company looking to extend its appeal if it grows quickly. Alternatively, a new funding round may see it acquire a tax preparation solution to bolt onto its application.