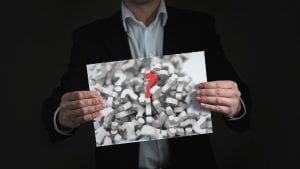 This is the 15th in a series of business tips from industry leaders that Enterprise Times has interviewed.
Enterprise Times recently spoke to Andrew Kinder, SVP International Strategy & Sales Support at Infor. During the interview, Kinder explained how Infor understands what the customers want from the various products they use. He also spoke about that information is fed back into the organisations.
Enterprise Times asked Kinder what advice he would give about deciding on what or what not to build into the product.
Kinder replied: "Don't build something that somebody else has already built way better. Why build something when you could partner? That would be my tip. We're not trying to be all Infor. We're trying to embrace a solution for a customer, which doesn't have to be wall to wall Infor.
"Therefore, we have to architect our applications to accept that. We have to accept that as a business model. Don't go and invent something for somebody if someone else already does it better. Find the right partner, find the right relationship, do the right thing for the customer."
Once the decision is made to deliver a product change, is there a point where one should deliver an update. Should one cut corners to get the product out the door?
"My answer to that is don't cut corners to get a product out the door to meet an arbitrary due date because no customer wants that. If you want to meet the due date, cut back on things that don't affect the customer. It might be the marketing campaign is not exactly the way you wanted it. The documentation internally for training might not be exactly the way you want it. But don't make it difficult for your customers, don't short change the customer."
Should you wait until your product is perfect?
"I'll answer that a different way. The products are never perfect, all products are constantly in evolution, and one roadmap is just a gateway to the next roadmap."