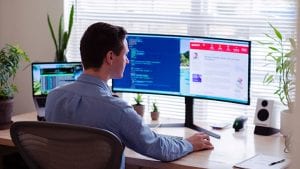 SD-WAN vendor Aryaka has acquired Secucloud GmbH for an undisclosed amount. The acquisition will be integrated with Aryaka's other products to deliver SASE (Secure Access Service Edge). As companies accept that a mass return to the office is not happening anytime soon, if at all, SASE is seen as helping close a cybersecurity capability gap.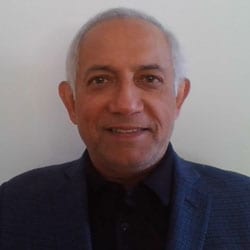 Ashwath Nagaraj, co-founder and CTO at Aryaka, said: "Secucloud brings a great team and proven, innovative technology that we can integrate with Aryaka's industry leading, Cloud-First, SD-WAN as-a-service.
"The combined technologies will allow us to offer truly converged network and network security as-a-service offerings. It complements our existing portfolio and significantly enhances Aryaka's ability to compete and win larger deals while delivering the industry's most flexible, managed SASE solution experience."
What is SASE?
SASE is a term first coined by Gartner in 2019. In a blog by Andrew Lerner, he states:
"SASE combines network security functions (such as SWG, CASB, FWaaS and ZTNA), with WAN capabilities (i.e., SDWAN) to support the dynamic secure access needs of organizations. These capabilities are delivered primarily aaS and based upon the identity of the entity, real time context and security/compliance policies.
"So essentially, SASE is a new package of technologies including SD-WAN, SWG, CASB, ZTNA and FWaaS as core abilities, with the ability to identify sensitive data or malware and the ability to decrypt content at line speed, with continuous monitoring of sessions for risk and trust levels."
What does the Secucloud acquisition mean for Aryaka customers?
Work from home is now embedded into the way many organisations work. While some envisage a gradual return to the office, the majority of companies see staff spending a lot more time working at home. There are, however, problems with this. The two biggest are poor quality broadband links, and cybersecurity.
SD-WAN is beginning to solve both of these. It can deliver a more reliable experience for home workers, especially in areas where links are poor. It also allows security teams to segment traffic based on the requirements of applications and network policies.
SASE provides a boost to that. Like SD-WAN, a SASE framework can improve network performance. SASE also provides much finer control of user, device and application security.
It is not just the overlap between the services that Aryaka is looking at but the mutual benefits that they will deliver to customers. Aryaka sees increasing demand from enterprise customers who are deploying hybrid workplaces for tens of thousands of "anywhere" workers.
Enterprise Times: What does this mean
This is a smart acquisition for Aryaka. It gets a set of technology that complements its existing offerings and can be quickly integrated. It also gains from expanding its capabilities, especially for those enterprises with a hybrid workforce going forward.
What will make integration easier is that both companies are cloud-first and deliver their solutions as-a-Service. It will also allow it to compete with other players in this space.