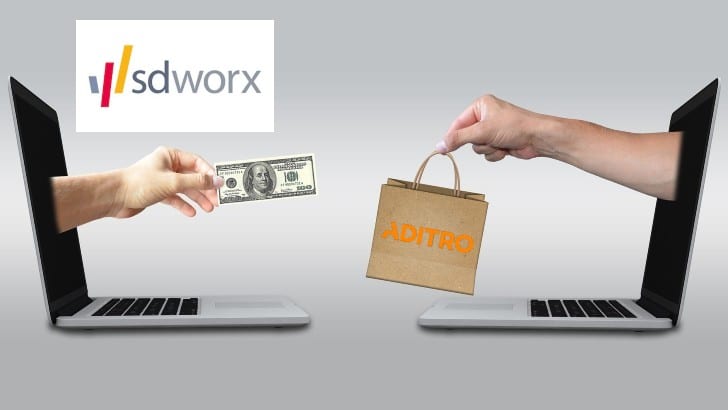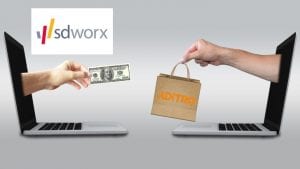 SD Worx has acquired one of the leading HR and Payroll SaaS vendors in the Nordics, Aditro. Based in Sweden, Aditro will cement its geographic footprint across Sweden, Norway and Finland. It is already the market leader with a 23%, 34% and 39% share of the market, respectively. Aditro services the mid-market and large enterprise markets. It counts iconic brands such as IKEA, Saab and Volvo among its clients.
Kobe Verdonck, CEO of SD Worx, has taken a major step toward his ambition for SD Worx to become the largest HR and Payroll provider in Europe. An ambition he shared in an interview with Enterprise Times last year.  On this latest acquisition, Verdonck commented: "For SD Worx, this is a unique opportunity to enter the Nordics market and to cover Finland, Norway and Sweden. Both the employees and customers will benefit from the integration of Aditro into SD Worx. The decision to acquire Aditro was driven by our complementary geographies, business strategies, product portfolios and fundamentals as well as our shared cultures and values.
"It goes without saying that we will make sure that the colleagues from Aditro feel at home as part of SD Worx. We will support the existing management team of Aditro, who will remain on board, to realise the promising growth plans and ensure business continuity. Aditro has a well-defined roadmap to further develop its core business, complemented by new strategic initiatives to enhance its future growth outlook, and SD Worx will help in achieving these aims."
What happens next?
There is always a nervous time following such an announcement. However, SD Worx has made it clear that its: "first priority is to guarantee business continuity and stability for Aditro's customers and employees while seeing its existing business strategy to fruition." That message should re-assure many. Also, SD Worx is almost certainly going to help grow the company further. It will likely provide add-on applications that should help Aditro competitiveness.
Who are Aditro
Aditro is not a small acquisition. It has nearly 700 employees across the Nordics and Estonia. In 2020 Aditro achieved revenues of SEK 614.5 million (c. US$73.7 million). While neither party disclosed the terms of the acquisition, it is likely to run to several hundred million US dollars. The deal will see SD Worx come into direct competition with Visma in its home region. Perhaps ironically, Visma acquired Aditro Public Oy in 2018, including its public sector HR solution Personec. This may have been a competitive situation, therefore, between the two ambitious companies.
SD Worx and Aditro have had a long-standing relationship through the Payroll Services Alliance founded in 2010. The PSA also includes Ascender, elanor, F2A and Seresco. Aditro is not the only member that was recently acquired. Ceridian bought Ascender earlier this year.
Martin Sjögren, CEO at Aditro, commented: "As we have come to know each other, we realized that SD Worx and Aditro have a similar culture and our values are much alike. By joining a solid leader like SD Worx, we can build further on our digital solutions and expand our offering to meet our customers' needs and expectations."
Enterprise Times: What this means
Verdonck is creating a powerhouse in Europe for HCM and Payroll. There is competition, but this acquisition places SD Worx in a very strong position in the Nordics. With the Aditro cloud Payroll and HCM solutions, they can expand into other, nearby countries.
Verdonck added: "Now that we are one company, we have a brilliant opportunity to leverage Aditro's cloud technology and mobile-first approach to bring greater value to all of our customers, and grow our customer base even further to make our ambition of becoming European number 1 a reality."
Where will SD Worx turn its attention to next? It will take time to integrate and leverage the technology across the two organisations. It will be interesting to see what elements they take from each other to make the wider SD Worx platform more powerful. SD Worx is now able to offer HR and Payroll services across 150 countries through the PSA and is rapidly gaining a significant share across all countries in Europe.