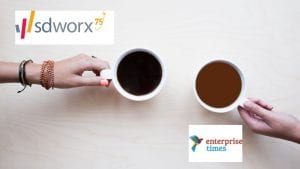 SDWorx is one of the most significant HR and Payroll companies in Europe. It has been in existence for around 75 years, has more than 4,500 employees and in 2019 has revenues of €768 million. Its systems process 4.4 million payslips each month servicing a client base of 68,000. Enterprise Times had the opportunity to discuss the company and its ambitions with Kobe Verdonck, who joined the company as CEO in September 2019.
In Kobe's own words
Enterprise Times first asked Kobe to describe the company.
"SDWorx is one of the leading HR and payroll solutions providers in Europe with the ambition is to become the number one HR and payroll solutions provider in Europe. We manage about 4 million people in our systems with a mixture of cloud solutions and services that we provide on top of them. Headquartered in Belgium, in Antwerp, we service mainly Western Europe, and will expand over the coming years into Southern, Eastern and Northern Europe."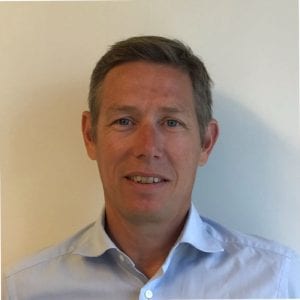 Unusually SDWorx is owned by a foundation that is owned by the company itself. The current management also has a minority stake; there are no external stakeholders. Verdonck has the ambition to grow the company, and Enterprise Times asked how fast growth is.
"We are growing at a high single-digit percentage year on year, normally. The pandemic will bring us to the lowest single digits, but we are still growing year on year."
One of the key metrics that SDWorx uses is NPS and customer retention rate. The latter is 97%, but the company does not publish its NPS score. Kobe revealed that in each of its segments, it has a high score, the highest in SMEs. The three segments it operates in are SME with from 1 to 260 employees, the midmarket which spans 250-3000 employees and large entries segment for companies with more than 3,000 employees.
Why
What is the why of SDWorx?
"This is a company that has people at its heart. And in these COVID times, this is even more important than ever. Having a pure people-oriented company is very strong. It's something we do day in and day out. Not only in the company but also socially. We are sponsoring a lot of social projects as well. Its something we want to be, a people company not only in words but also in our actions."
On partnerships
What kind of partnerships does SDWorx have?
"We have three sorts of partnerships. The first one is we use payroll partners to cover the needs of our customers where we have no presence in Europe, and outside of Europe. The second one is solutions that we don't invest in ourselves but which are add-ons to the solutions we are selling to our customers. For example, in the talent space, everything that is performance management related and succession management, that sort of items.
"We're working with a company called TalentSoft, which is one of the leaders in the markets, also European based and in the cloud. We have another one, regarding expense management, which is MobileXpense, it's a Belgian company, with a global presence. Then we have purely technology partners. Our main stack runs on Microsoft Azure. "
On integrations
Kobe noted that SDWorx also has partnership agreements and integrations for its Payroll solutions to HR software such as SAP SuccessFactors and Workday. There are no integrations on the SME side as it owns the complete HR+Payroll stack. It currently markets this in Belgium, Netherlands, Luxembourg and Austria. However, Kobe revealed that it would also launch in the UK in 2021.
Kobe added: "We come with a complete digital offering with some services on top of it. We have fantastic cloud software which smaller businesses and also the employees of these businesses get complete access to all the information that they need to have to do the tax declarations, to follow up on their holiday schedules and sickness."
While solution integrates to HR software for the enterprise, what about finance systems?
"We have no integrations to ERP solutions on the SME side. Of course, we have open API's that are available for SME and in the mid-markets, but we leave it to the customer. "
This seems slightly short-sighted and an opportunity, especially in the SME and mid-market to integrate with pure accounting solutions. Just integrating with Xero and QuickBooks may help expansion in the UK especially. Sage has competing products already.
What have you achieved this year?
"We have been able to grow the company, even through these COVID times, which is a huge achievement. Our NPS is at an all-time high. We also did three acquisitions. A reward solution in the Netherlands and a company specialising in SAP SuccessFactors so we can serve enterprise customers even better.
"We also finalised the acquisition of the start-up company GlobePayroll, which is our future HR Core solution. Then we were able to position SDWorx as one of the leading companies in our industry to analysts, including Gartner. Fosway places SDWorx as a potential challenger on its 9-Grid for Cloud HR."
What is the state of the competitive market?
"A lot of our competitors are owned by private equity today, which is looking for recurring cash flows. We are completely privately owned company, and all money is reinvested in the company. We are the only one which is really able is to invest heavily in digital and not only do it by mouth but also really by action.
"The market will further consolidate; we want to be one of these consolidation companies. Over the next five years, a huge consolidation will happen because a lot of our competitors don't have the means to make the necessary investments."
Looking forward
What is next on the roadmap for 2021 in terms of product?
"We are focusing on three areas. This digital solution for SME customers and for larger international customers we have a full HR core stack that we brought to market with a global payroll, from a small acquisition of a startup a couple of years ago. Thirdly is the whole user interface or the employees of our customers, which is which we call digital assistant. It's an app where all the transactions for all employees can be done and where they all find all their information regarding HR and payroll."
The digital assistant is not yet a chatbot, but SDWorx is building that technology, according to Kobe. Perhaps surprisingly, despite being on the Microsoft tech stack, it has not yet leveraged the Microsoft chatbot technology.
On vision
What is your vision for SDWorx, and what steps are you going to take in 2021, to achieve that vision?
"It's not a one-year strategy. In the coming years, we have three areas that we are working on. First of all, is to spread our European coverage. We want to make sure that we have our solutions in all European countries. That means we need to go south, east and north into Europe. Over the next 24 months is making sure that we are present in all these countries.
"Secondly, is to continue to invest large sums of money in our digital HR and payroll solutions for SMEs and the mid-market. Then we have a unique platform on top of that, which is linked to this digital assistant, it's an open market space, regarding HR. We have millions of people in our systems and are opening the platform to all potential external providers that will be interested in the data that we have."
Kobe believes that providers can leverage the SDWorx platform to provide services. For example, with an employee looking to purchase a house, most of the payroll data needed by a loan company is available in a validated environment. He believes that SDWorx can help organisations and brokers to automate the process better. The company is already doing this for bicycles purchases, as in some countries the payroll data helps people to apply for grants.
On that international expansion
Does SDWorx have any plans for expansion outside Europe?
"For now, we have partnerships in Asia, Africa, southern and northern America, we have strong partners that we're using purely for payroll to make sure that we can serve our customers in these areas."
And in terms of that expansion into Eastern Europe, those countries where you don't yet have a presence, are you looking to expand?
"Our first choice is acquisition. If we don't find the right company, we will go organically."
On challenges
What are your challenges?
"We have existed for 75 years, but have been growing a lot over the last five years through acquisitions. The challenge is to integrate these companies completely and to make one SDWorx. Secondly is what we've focused enormously on is the portfolio growth, to get away from a pure payroll company into a full HR company."
One of the biggest challenges this year was COVID, in what Deloitte has described as a Black Swan event. How did SDWorx cope and can you offer a tip for business leaders that you have learnt through the process?
"Pre COVID, we changed the organisation from a very country-based organisation into a matrix organisation focused around segments. Two months later, we went into COVID. I have to say it worked out very, very well because people were forced to work together. Distance was not an issue because everybody was working digitally. It has brought a company a lot closer to each other. A tip, don't hesitate. If you need to make changes, COVID, or no COVID, it's probably the best time to do the change that you need to do."
The book question
What's the latest business book you read?
"The one on my list that I want to read is The art of doing twice the work in half the time by Jeff Sutherland. Another one I've been rereading is older. It's by Patrick Lencioni called The Five Dysfunctions of a team. Especially (useful) when bringing this company together. It's a very easy book, and it takes you a couple of hours to go through it. But it's always reminding us that getting a functional team is one of the most important things to lead a business or to make a business work."