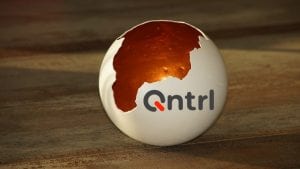 There is a new player in the business process software market. Qntrl, a subsidiary of the Zoho Corporation, has launched its Workflow Orchestration Software onto the market. The software intends to bridge the gap between simple business process tools such as task management and enterprise applications like ERP, Service Management CRM, or even RPA tools. It will enable organisations to create non-linear integrations between different systems of record and enable organisations to automate and optimise more complex processes.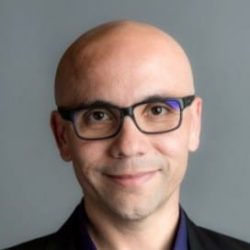 The new brand and product are born out of the Zoho Orchestly software. The question is, why create a new brand when Zoho is rapidly gaining recognition across the world?
Enterprise Times posed the question to Qntrl. Rodrigo Vaca, Chief Marketing Orchestrator, Qntrl, answered: "This market is big enough, and the opportunity in the mid-market is significant and under-addressed. Hence, we decided by going this way we'll be better able to provide the attention and focus it needs. A dedicated corporate entity in Qntrl will allow us to accelerate growth and innovation. In addition, Qntrl integrates with multiple systems, including Zoho.com's as well as competitive products. We want to make sure customers know that Qntrl can interact with any backend system regardless of vendor".
The follow-up question is, what is happening to Orchestly? According to Zoho: "Orchestly capabilities are folding into Flow/Creator." Creator, Flow, and Catalyst, which make up the Zoho development platform, will remain part of Zoho One, and Zoho will continue to sell them either as a bundle or individually.
Qntrl will take the current Orchestly solution and enhance it further. Developing more advanced workflow orchestration capabilities and with a focus on addressing the mid-market and enterprise customers.
What is Qntrl
This is now a minimum viable product that Qntrl is launching but a fully-featured and tested application. Qntrl has thousands of users and some fervent advocates. Sibaprasad Senapati, Head of IT, OneApollo Program, Apollo Hospitals commented: "I've been using this tool for more than a year and found it to be easily configurable for our organization's workflows. I strongly recommend it for people who are struggling to streamline or "orchestrate" the workflows in their organization."
It has an enterprise security layer built using OWASP secure coding practices. Qntrl is also hosted in secure data centres with certifications including ISO 27001 and SOC-2 Type II. Additionally, the solution is GDPR compliant.
Qntrl offers several features:
Centralization and visibility
Users can request services from any device, from within Qntrl, or via a third-party solution using an API. With appropriate security, users can the request status is visible. Qntrl can provide automatic updates of completion and status change via email or collaboration applications such as  Slack, Microsoft Teams, or Zoho Cliq.
Comprehensive Process Compliance
Each workflow can support the allocation of responsibility for every process, ensuring accountability across the enterprise. Qntrl also automates the allocation of tasks supporting a variety of criteria. When processing tasks, it supports rule enforcement for accountability, such as entering a reason for denying a request.
Workflow-centric collaboration
As a user is presented with a task, it is presented in context with important information. Files attachments will flow with the request. It also sends notifications for new tasks on the platform and the time of the users' choosing.
Process automation
Where possible, the solution carries out the mundane, repetitive tasks automatically. These include task assignment, creation of next actions based on time delay, or stage completion. This includes notification of factors relating to a task change, such as a leave request. Qntrl can also create documents such as purchase orders, customer invoices or offer letters and share for approval.
Reports and Dashboards
These reports include application use metrics to enhance engagement and optimise usage. For example, the Stage Duration Chart reports on average time by user to complete a task. The Blueprint Usage Report for Stages shows the number of requests at a particular process stage.
Process Mapping
A low code platform to create and manage orchestrations. It delivers Workflow management through a drag and drop interface and supports parallel as well as serial task completion. The solution supports validation through linking to tables. However, it isn't clear if this validation can include third-party solutions.
Process extensibility
With APIs, Qntrl can integrate to Zoho business apps and third-party solutions such as Slack, Microsoft Teams, Workday, Dropbox, and others. It supports webhooks and can connect to enterprise applications behind firewalls such as SAP and Oracle.
Templates
Some templates already exist that users can leverage and edit. They include:
Purchase request
Content approval
Expense reimbursement
Employee hiring
Employee onboarding
Asset request
Vaca explained further: "Managers need increased visibility into their department's operations to ensure things are running the way they designed them to. Qntrl allows Orchestrators to customize workflows at scale in a more intuitive way, without sacrificing the ability to manage complex scenarios.
"Qntrl was built to make this process simpler and smoother, addressing the specific challenges and needs of both business and IT and helping to achieve their objectives with confidence and certainty. Orchestrators are empowered for lock-step collaboration among stakeholders, minimizing the typical frustrations and redundancies of process management so that teams can focus on delivering high-quality work."
Pricing and Availability
Qntrl is generally available today. It was previously in beta. There is a free tier for up to five users that allows up to three orchestrations. There is also a fifteen-day trial for business customers. Pricing is either monthly or annual and starts at US$7 per user per month with no limit to either orchestrations or users. There also appear to be price breaks for organisations with more than 500 users
Enterprise Times: What does this mean
In creating a separate business unit, Zoho has stated its intent to capture a share of the process automation market. The question is, can it compete with the existing vendors in a market that has seen recent consolidation, including UiPath acquiring Cloud Elements, ServiceNow acquiring Intellibot, and Nintex buying up K2 Software Inc? It will also need to compete with the iPaaS vendors that are also pushing into this space. Both RPA, Application, and software vendors are trying to fill the gap that Qntrl aims to fill. It is doing so from an independent standpoint without the close ties to Zoho.
Daniel Newman, Principal Analyst, Futurum Research, commented: "Zoho Corporation continues to scale and diversify to meet ever-changing customer needs, and the launch of Qntrl is an excellent example of the company's disciplined and innovative approach. The market is well aware of the impact that data, AI/ML, and automation can have on businesses but still struggles to employ tools to maximize BPO and workflow automation benefits. With Qntrl, Zoho is ambitiously working to democratize workflow orchestration in a flexible and compatible software package, removing mundane processes while improving enterprise efficiency."
To succeed, Qntrl will need to leverage the relationships that its parent organisation has with the larger SIs and find a way of reaching a new market. Qntrl may also want to publicise the integrations it has created to commonly used software in its chosen market and perhaps form partnerships with some of those large vendors.