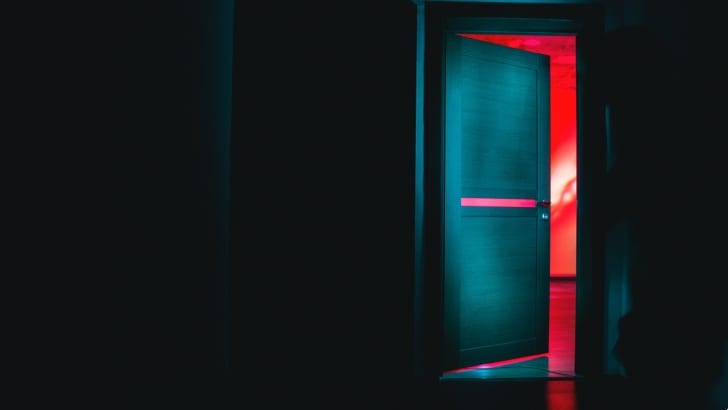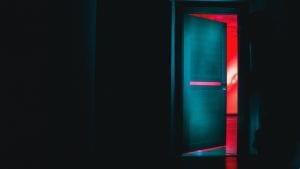 FloQast has named C. Edward Brice as its new Chief Marketing Officer. Enterprise Times spoke to Brice last week, only a few days after he joined the company. Brice will report directly to Mike Whitmire and will help the company scale its financial close managing solution worldwide. Brice was previously CMO at Vendavo and was also Group VP, Global Marketing at SAP. He also worked at SONY at the start of his career.
Mike Whitmire, CPA, CEO, and co-founder of FloQast, commented: "Ed's history of marketing success makes him the ideal person to support FloQast's market leadership in SaaS-based accounting workflow automation, particularly as we move into our next phase of growth. As we continue to innovate and develop new solutions to help make the lives of accountants easier, Ed will play an integral role in educating accounting teams around the world about the many benefits of the FloQast platform."
He joins FloQast at the start of a huge expansion phase. FloQast has roughly 75 new hires planned across different departments as it looks to grow rapidly during 2021. It is over a year since FloQast last completed a funding round, and Enterprise Times asked Whitmire whether the company has raised more to fund this expansion.  He replied: "FloQast raised $40M in January 2020 and, due to the pandemic, initiated a hiring freeze in March 2020. Despite the freeze, its revenue subsequently grew in line with original expectations which ultimately resulted in cost savings." 
In other words, Brice has joined at a time when the purse strings are being loosened slightly after the pandemic. FloQast is looking to hire people with accounting backgrounds and will consider any such application.
Why join FloQast?
Enterprise Times asked Brice why he decided to join FloQast. Brice replied, "It's a really exciting opportunity. It's a transformational company that is changing these core areas in finance and accounting. It's bringing those functions together, and in my view, helping to accelerate the digitalization of those functions.
"What COVID has shown us is that every business is going to be a digital business. As businesses had to become digital practically overnight, they discovered where a lot of those breakpoints were.
"We've all been very focused on the sales side, maybe on the manufacturing side, and trying to get those processes more digital. What we've seen is other areas like HR and finance and Accounting that are the backbone of the enterprise, and as companies now want to move at digital marketplace speed, these are the areas that they really have to begin to focus on to bring together their people, their processes, their systems, and their data. To me, FloQast represented an opportunity to help transform those companies and accelerate their transformation into digital firms."
What will you bring to FloQast?
"FloQast is right at the beginning of embarking on tremendous growth, and the trajectory of growth is very promising. We're growing at lightspeed in terms of our hiring and revenue. One of the key elements that can begin to build that growth and support is brand. FloQast has been very focused on building a very strong brand community around the accounting and finance area. With my experience and background, I can bring guidance to help the company build an incredibly strong brand community that also drives growth.
At FloQast
Having completed your due diligence and now joined FloQast, what surprised you most about the company?
"What really surprised me was this community that they have and the experience that they're trying to create within that community. I like the vibrancy of their customer community. The other thing that excited me was the company itself has a phenomenal corporate culture that's very customer-centered. It's very dynamic, very agile, and so that culture, combined with that community, made it a very exciting opportunity for me."
You talk about the FloQast brand; how will you look to evolve that?
"Companies are not going to compete on features or functions, certainly as much as they have in the past. As we look forward, we're going to be differentiating ourselves on the customer experience. When I look at the FloQast brand, I want to build a world-class customer experience around that brand. One that unites our customer base and drives the co-sharing and innovation of ideas. As we grow, we're also growing with our customers. To me, it's about the experience that I can help build around the brand and taking that experience into our customer community."
What do you hope to achieve by the end of 2021?
"Build the marketing function out to grow and support the volume. As I'm on my eighth day, and I'm looking around the virtual office, we have a lot of fantastic people. It's bringing them together with a focus on building for growth. We want to make sure that that we're growing, but we want to make sure that we're growing smartly. My focus is getting the organisation aligned with that goal."
On target marketing?
Are you looking to target any specific verticals?
"Right now,  the solution itself is very cross-industry. We're still going to maintain the focus that we work across the industries. We've been very accounting-centric. In the future, we will be building the bridge on the accounting function over into the finance function through our solutions, products, and services. Maybe not so much, vertically focused in terms of industry, but beginning to branch over and look to unify the accounting and finance functions. Both of them working together to achieve a superior level of operational excellence."
With no physical events yet, what is your approach?
"The company has done an amazing job. They've been able to maintain a very aggressive virtual event strategy, which is quite impressive. We are looking at venturing back into what I would call the physical event world later in the year with our customer event. We're also exploring strategies that, even if we have a physical event in the future, I believe it will be a hybrid event. That physical and digital will begin to combine in an event experience. Digital will be taking our physical event experience into people that we weren't able to reach as efficiently as before.
"That's a whole marketing area that people have learned a tremendous amount on in the last year, but the company adapted very, very quickly. I don't think they've missed a single step by going into more of a virtual event strategy in the last year. Now it's how do we bring digital and physical together and create a fantastic brand experience in that hybrid mode."
What are the challenges?
Enterprise Times asked Brice what he saw as his challenges at FloQast.
"This is a company that's experienced very, very rapid growth. The challenge is going to make sure that we're efficient within that growth trajectory, as well as being very effective. It's managing the growth and making sure that we don't lose our focus on the customer experience. That's still our first and foremost pride priority: Delivering solutions into the market that meet customer needs and solve customer problems."
What do you consider the biggest challenges for a CMO these days?
"It's getting even more focused on the customer experience. I believe that the differentiating factor for companies now is the customer experience. No one will enjoy any type of feature advantage for very long, within any type of market you operate in now. How do we really understand what our customers' needs are? How do we get more knowledgeable about our customer lifecycle?
"From a marketing standpoint, especially being a SaaS company, you can't just stop your focus. Once you have a customer brought on or the deal assigned, the work is just beginning at that point to deliver the outcomes that you promised.  For CMOs, it's understanding what your customer experience is. It's mapping that experience to the customer lifecycle. Then building a strong metric model to determine where your customers are and how they are doing, and if the outcomes that you promised are being achieved. Growth and recurring revenue certainly come as a result of that."
"One of the big transformational areas of marketing is that it has to begin to take a much more holistic view of the customer lifecycle. Marketing has the advantage now with the advances in technology that we can scale engagement, messaging, and content beyond just where the deal gets signed. Back to what I was saying earlier, if we're going to be competing more on customer experience, then that post-deal, especially for SaaS-based companies, becomes strategically important. You need all functions, not just the marketing function focused on that post-deal experience, and fundamentally making sure that your customers are achieving the outcomes that they expect."
On the Art and Science of marketing
Where do you think the balance between the art and science of marketing is currently?
"That's a fantastic question. I can certainly remember the days when marketing was the cakes and cookies function. Everyone viewed marketing as the guys that put on great parties and did like pretty pictures. Those days are long behind us. There is an aspect of creativity, but the creative is being guided and informed more and more by the science aspect of the marketing function. Particularly now that we're more digital than ever before.
"When you think about building brand awareness, it's almost building brand through demand. When you have that focus, you're using the science from the demand side to inform more of that creative aspect to ensure that your engagement is reaching the right people and that you're hitting the right type of targets. It's very important that you look at both sides of that.
"Someone just said the other day. We have to do a better job at bringing together right-brain marketing together with the left-brain side. That's never been more true. The whole area is becoming very exciting because we've never been able to get so much insight into behavioural data, particularly on the B2B side, than we have now. Harnessing and using that to inform better and being creative is a very exciting area and a very exciting opportunity for most companies that are really focused on that digital marketing side of the house."