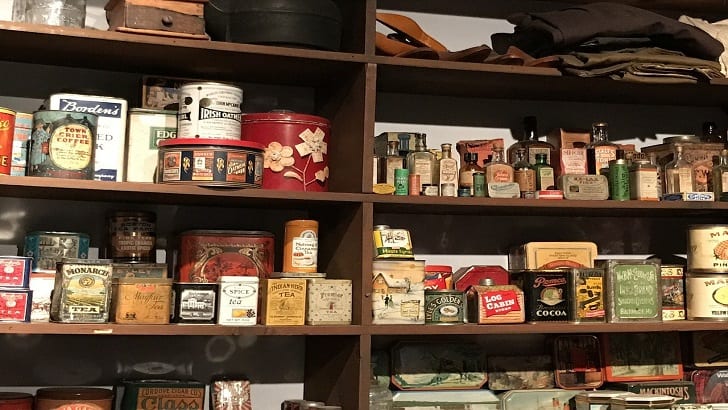 Retail and eCommerce highlights this week include:Island Pacific signs partnership with CGS to support best-in-class PIM & PLM capabilities. Content experience leader continues aggressive UK growth and appoints new Head of Sales for UK and Ireland. An acquisition broadens Aptos' leadership in retail technology with the ability to deliver unified commerce solutions supporting retailers across all tiers, verticals and geographies. TruNarrative has announced a new partnership with TrustID, to integrate their expert document review service into the TruNarrative platform. Nutanix supports Auto Europe with business continuity amid COVID-19 Pandemic
Island Pacific Announces Partnership with CGS for PIM & PLM
Island Pacific signed a partnership with CGS for BlueCherry Next Product Information Management(PIM) and Product Lifecycle Management (PLM) solutions.
The solution will help to organise and classify millions of pieces of data across multiple stakeholders. Collaboration and digitisation of all the assets are key for ease of access across departments and channels. Ensuring all data is available and fed to the relevant, interested party. Whether that be suppliers, eCommerce, buying, merchandising, finance, wholesale and other channels. Allowing supply chain partners the opportunity to share and update critical product information well before it becomes a finished article. CGS says the platform gives all parties greater transparency and improving communication.
Richard Gaetano, Island Pacific COO, elaborates: "In addition, the partnership with CGS provides Island Pacific with a best-in-class PLM solution which ensures retailers have the tools to manage their products as they move through from concept to finished good. Product development is such an integral part of our customers' business process and this will enhance that experience and improve visibility of the product from planning, formalizing, ordering and all the way through allocating the products across various channels. Strategically, the benefits are extremely tangible; providing one version of the truth and integration of activity across all interested parties with an integral workflow."
Contentstack appoints David Ogidi as Head of Sales for UK & Ireland
Contentstack has appointed David Ogidi to lead its UK sales and partner operations. This is in response to ongoing increased customer demand for digital transformation and the growth of the Catalyst partner ecosystem in the UK.
Responsible for both account management and new business development, Ogidi will report into Wim van Horen, director of sales, who leads sales and business development for Contentstack in EMEA. Current UK customers for Contentstack include: online gaming and sports betting leader William Hill, The Spectator, RAC Motoring, and multinational general insurance company the RSA Group.
As the UK sales lead, Ogidi will work closely with Contentstack's Catalysts team to expand the partner ecosystem and build on the momentum already achieved with industry leading service providers, including BJSS, Kin+Carta, LAB Group and Valtech.
Aptos Signs Definitive Agreement to Acquire LS Retail
Aptos, entered into a definitive agreement to acquire LS Retail. LS Retail is a world-leading developer and provider of all-in-one software for retail, hospitality, food service, pharmacy and forecourt businesses. Pending the deal's culmination, which is expected in February 2021, LS Retail will operate as a stand-alone business unit within Aptos.
LS Retail's solutions are sold, implemented and supported through a strategic global network of channel partners servicing more than 80,000 customer sites in over 140 countries. Its customer base spans fashion boutiques, electronics stores, furniture giants, duty-free chains, restaurants, hotels, pharmacies, coffee shops, gas stations, convenience stores and more.
LS Retail's best-in-class software solutions – including POS, ERP and inventory planning software. These solutions are developed specifically for retail, hospitality and food service businesses. The software supports them with intelligence, actionable insights and specialised functionality to meet the needs of their industry. Built on Microsoft technology, LS Retail solutions are available as software as a service (SaaS) in the public Microsoft cloud.
LS Retail's management team is led by Magnus Norddahl, who serves as the company's CEO. Based in Iceland, LS Retail has offices in Asia, Europe, the Middle East and North America and has approximately 250 employees.
TrustID and ruNarrative to deliver expert document review into firms' onboarding strategies
TruNarrative has announced a new partnership with TrustID, to integrate their expert document review service into the TruNarrative platform. The partnership will enable TruNarrative customers to utilise the industry expertise that the TrustID team bring.
TruNarrative delivers financial crime detection, customer onboarding and transaction monitoring to Banks, Financial services, eCommerce businesses and gambling operators. Via a single API, the TruNarrative platform orchestrates fraud, anti-money laundering, ID and biometric verification, multi-bureau eKYC, eKYB, PEPs & Sanctions, and anomaly detection.
TrustID's expert review service combines human analysis and machine processing to verify identity documents. The TrustID document analysis team analyse identity documents to provide a detailed report evaluating their validity. TrustID's team has a wealth of experience in real-time identity document verification, checking many thousands of identity documents every week. They find thousands of fake documents every year.
TruNarrative customers can build TrustID's expert review into their onboarding journeys. To reliably and consistently verify identity, detect fraudulent documentation and gain the insight they need to make informed onboarding decisions.
TrustID's document analysis will sit within TruNarrative's AI driven platform providing firms the option to refer identity documents to human experts. Delivering understanding into the authenticity of a document and the identity of an applicant. The partnership will also integrate TruNarrative's technology into TrustID's platform. This will deliver TrustID customers access to KYC, address verification, and PeP's and Sanction checks.
Nutanix supports Auto Europe with business continuity amid COVID-19 Pandemic
Auto Europe, an international car rental company is implementing Nutanix hyperconverged infrastructure (HCI) software. The platform is designed to support a fully remote workforce amid the COVID-19 pandemic. It is also expected to improve system performances, enhance disaster recovery and simplify management of their IT infrastructure. Nutanix provides private cloud, hybrid cloud and multicloud computing.
Auto Europe serves travel agents and brokers at approximately 24,000 car rental locations in 180 countries around the world. Their service enables customers and travel agents to search and compare rates across leading car rental providers. With so many customers and locations, Auto Europe needed a solution that would improve scalability and performance. When COVID-19 struck they knew their solution could enable employees to work from home and support 24/7 call centres. Auto Europe was able to seamlessly transition employees to work from anywhere and allowed them to respond to customers quickly, improving the online experience and increasing customer loyalty.
In addition, Auto Europe is now able to easily scale when new projects or contracts are signed. Before Nutanix it could take upwards of six months to deploy new infrastructure. However, now it takes less than two weeks. All Auto Europe enterprise workloads are now running on Nutanix, along with supporting about 660 virtual desktop infrastructure (VDI) users. In addition to Nutanix hyperconverged infrastructure and VDI, Auto Europe also implemented Nutanix Files. A software-defined scale-out file storage solution to support their user data, file shares, profile data, shared systems, web and application servers, system logs and more.
Despite the challenges that COVID-19 has presented, Auto Europe has been able to quickly adapt and continue serving customers. Additionally, thanks to Nutanix, the IT team has been able to focus on developing new technology to support the business, rather than simply maintaining the IT infrastructure.