To coincide with the Virtual NRF show that is happening this week, Salesforce announced the Salesforce Loyalty Management solution. This is a full-featured Loyalty management solution that connects across the Salesforce Digital 360 platform. It enables organisations to create loyalty programmes with touchpoints across the Salesforce product portfolio including Marketing Cloud, Sales Cloud, Commerce Cloud and Service Cloud. It also leverages Tableau CRM and MuleSoft to provide analytics and integrations. As such, it is a more functionally rich solution than many others that exist out there out of the box.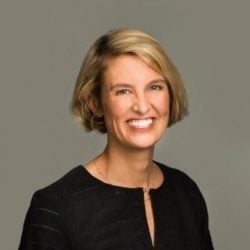 Enterprise Times spoke to Lynne Zaledonis, SVP Marketing at Salesforce about the announcement. The product will be available in February 2021. Zaledonis revealed that Salesforce would make pricing information available at launch. Salesforce would also reveal how the nine pilot customers have benefitted. The new solution is a cross-industry solution with Salesforce already enabling functionality and specific terminology relevant to several industries.
Loyalty programs are not new, but they have been evolving quickly as a result of the pandemic. Zaledonis is seeing them evolve to a more experiential program. They have also never been as important. Zaledonis cited Mckinsey saying that over a third of customers have tried a new brand during the pandemic, and 80% will stick to the new brand. Brands cannot survive a 30% permanent loss of customers. She argued that loyalty programs need to become more pervasive through the organisation and not just held by the marketing function. She cited Amex as an example of one brand that has shifted its benefits as customer behaviours change. Travel benefits are no longer relevant, and they are now offering products for people to use at home.
What is Salesforce Loyalty Management?
The loyalty platform enables users to create loyalty programs to meet B2C and B2B organisations' needs. Users can set up loyalty schemes using a "clicks-not-code" interface. These supports customers, channel partners and distributor loyalty schemes catering to both B2C and B2B markets.  Loyalty programs are flexible and can be relevant across many business areas, including marketing, sales, and service. Salesforce did not provide much detail around what kinds of schemes are supported. However, Zaledonis was confident that any scheme requirements could be met.
The system also supports the personalisation that customers will expect. Using the integration platform, Salesforce will also connect to third-party applications and providers to further extend the system. It was not clear whether this is yet as sophisticated as some of the employee benefit schemes. However, Salesforce is working with partners, and when launched, it will make several integrations available. Salesforce uses an example of a"B2B manufacturer can reward a business customer with credit for attending a webinar or product training."
Through the integration provides by Salesforce 360, an organisation can take advantage of schemes from any customer-facing solution. For example, building loyalty through Service Cloud interactions could automatically lead to relevant and specific offers from marketing cloud engagement.
Finally, with the loyalty management data accessible by Tableau CRM customers can evaluate the success and performance of their loyalty schemes. It will identify which schemes customers engage with most to gain points and which benefits are most popular. This enables organisations to evolve and invest in popular benefits or change/remove unused ones.
Implementing Salesforce Loyalty
For many organisations, this is not a piece of software that one can just buy and implement. There are affiliations to create and business change programs to put in place. Salesforce has therefore worked with several consultancies to offer services around this new solution. These include Salesforce global strategic partners Accenture, Capgemini, Deloitte and PwC, and consulting partner PK. These organisations assisted in the design phase. They can also work with organisations to implement the solution. The assumption is that some or all of these have been involved with the pilot customers.
Enterprise Times asked Zaledonis which industries Salesforce would focus on first. She replied: "We're absolutely going first with the ones that we found to be most relevant and what our customers have asked for, which is the travel and transportation industries, retail as well as manufacturing. But it is applicable to all the industries that we support."
On how Salesforce is deploying the solution for different industries Zaledonis noted: "We have data models, business processes, and a whole library of pre-built presence libraries that are helping our industry customers go faster and get greater time to value."
What's next?
Enterprise Times asked Zaledonis what is next on the roadmap for Salesforce Loyalty?
"To continue to build out a lot of the pre-built integrations to make it easier for our customers across all the industries as we go deeper into all of the industries taking a look at how that might be used. And some of the more non-traditional loyalty programmes. Taking a look at how across every industry such as health, where you might employ a programme such as this."
Enterprise Times: What does this mean
Loyalty programs are increasingly important for organisations as they lose touchpoints with customers. Loyalty programs create stickiness to brand that organisations may need to survive through and beyond the pandemic. David Schmaier, CEO, Salesforce Industries, commented. "Organisations with high levels of customer loyalty outperform their competition, so it's critical they provide their customers with valuable and memorable experiences to build trust. Loyalty Management allows companies across industries to evolve their loyalty programs from transactional to human-centric by delivering personalised, relationship-building moments to each customer."
However, What does this mean for app-exchange vendors companies such as MAXXENGINE, Next Gen Loyalty, and Antavo, to name a few. Zaledonis answered: "What Salesforce wants to provide is options for all of our customers to be successful. We believe wholeheartedly in the power of the app exchange, and our customers have choices to be able to use programmes that specifically meet their needs. There's also a very long list of industry-specific partners that are very critical to our processes and our systems and that we count on to help extend the programmes that all of our customers use."
Until the pricing is known, these vendors will be nervous, but delivering customers choice is a good thing. It is something that Salesforce already does in areas such as eCommerce and CPQ. However, it is likely to make it tougher for these organisations, especially at the Enterprise customer level.