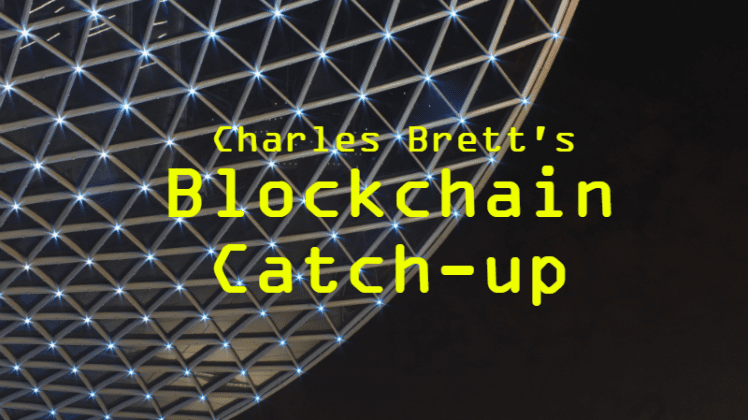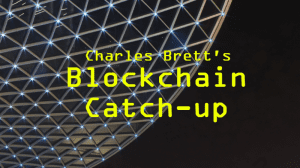 This is a Charles Brett's start-of-the-week Enterprise Times 'blockchain catch-up' for Week 38. Necessarily it is idiosyncratic and selective.
It is not intended to be comprehensive but does seek to highlight 'Quick Takes' on specific developments as well interesting pieces to read, a listing of some (not all) announcements/press releases and pointers to upcoming events.
Quick Takes – Charles Brett's Blockchain Catch-up Week 38
"Regulatory guidance and clarifications might not be as scintillating as the latest social media posting or political controversy, but updates such as this are arguably even more important for the blockchain and crypto space. This guidance might have been issued by the OCC, and seem to only pertain to some stablecoins, but it is an important first step in what will hopefully be a much improved regulatory landscape." (Forbes)
The thesis of this is that having the world use one distributed ledger will support technical uniformity as well as interoperability of applications.
Quick Take: the idea that one solution fits all is as seductive as it is impractical and it is possibly dishonest in its aspirations. It would also probably lead to blockchain ending up down a dead-end (lack of competition, originality, stagnation, etc.). Nevertheless, if only to remind ourselves that some form of Darwinism is desirable, this 'analysis' is worth accessing.
Australia said it will spend A$800 million ($566 million) on measures to help businesses take their administration and regulatory compliance online, citing higher demand due to changes brought by the COVID-19 pandemic. … (This) includes A$6.9 million to test the use of blockchain – where information is stored on a network of computers, rather than in one place – to cut compliance costs.
Quick Take: regulation and compliance are becoming ever more important in the blockchain arena (see also the first Quick take above). Australia looks to be taking a lead, and an important one, in assessing what should and can be done.
The WHO is planning to tap Estonia's know-how in an effort to help unglue travel and prevent unequal treatment once a vaccine against Covid-19 has emerged. It will seek to build on the digital infrastructure which Estonia has evolved over the past nearly 20 years. This enables citizens to vote electronically, file tax returns and obtain prescription fulfilment (among many other capabilities). The objective will be to create digital vaccination certificates proving international passengers have had a coronavirus shot. These certificates, to be tested in a pilot project with Guardtime, an Estonian blockchain specialist, will exploit blockchain technology.
Quick Take: as almost certainly the most advanced digital country, the WHO could be choosing well. But it all depends on one or more vaccines. As Guardtime's Ain Aviksoo puts it: "The WHO isn't doubtful about 'certificates' in general but about what's being certified. When a vaccine has been cleared for the market, it should be effective so it makes sense to certify vaccination as a fact and set rules based on it" (which can then be queried and so verified).
Fleek launches Space, an encrypted and P2P file storage and collaboration platform

Space's mission is to enable a fully private, peer to peer (p2p) file and work collaboration experience for users. Space is built on Space Daemon, the open-source framework, and backend of the platform. Space Daemon enables other apps, similar to Space, to build privacy-focused, encrypted p2p apps. As an open-source version of Google Drive, it will develop further private, encrypted, p2p G-Suite equivalent apps.
Space is compatible with leading file collaboration tools, such as G-Suite and Microsoft Office. The first version of Space is a desktop app available on Mac, Windows, and Linux, with plans to release a web app later this year and mobile app in the future. Upon the launch of Filecoin's mainnet, Space users will have the option to store their files or backups on the network. Filecoin is building the world's largest decentralized storage network.
Quick Take: this could be interesting. Thus far it promises much but what it delivers is unclear (and expensive for its more developed tiers).
To read – Charles Brett's Blockchain Catch-up Week 38
Selected announcements/press releases – Charles Brett's Blockchain Catch-up Week 38
Selected upcoming events