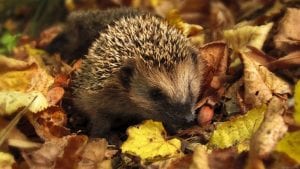 A week full of conventions and news with Infor, Kimble, Cornerstone, Outsystems, Anaplan, KeyedIn and others all holding virtual conventions. With children back at school (mainly) the convention season is upon us. This means a lot of announcements and more to come this week. Also, Unit4 divested itself of another national business unit to Exact and Planview is up for sale.
On the product side:
Pick of the week
Xero unveiled its vision of tools for use by Accountants and Bookkeepers. The  Next Gen Practice vision is built on five principles:
connected services linking data and tools
high-integrity data to automate and streamline work
seamless end-to-end billable workflows
access to real-time insights
and a platform to broaden expertise and grow the practice
Xero HQ will evolve to embrace and fulfil those principles providing a single interface for accountants to manage their clients. Xero also announced five new features that it is rolling out for Accountants:
Intelligent matching of clients against skills in the Advisor directory
Rapid onboarding with customised chart of account templates
Electronic signature functionality with Xero Sign
The ability to see all clients within Xero HQ
Data synchronisation between Xero HQ and Xero Practise manager for new clients
Anna Curzon, Chief Product Officer at Xero, commented: "We've spoken with hundreds of accountants and bookkeepers from around the world to understand what they see as the future of their practice and the tools they need to get there.
"Resoundingly, they told us they want a platform that's seamlessly connected to the apps they use every day, provides a unified experience and single source of truth for all of their client work, and helps them become more efficient and productive with their colleagues and clients. The next-gen practice vision lays the foundation for providing accounting practices of all sizes the tools they need to help small businesses at a time when high-value advice is more important than ever."
Appointment
Ceridian appointed Noémie Heuland as EVP, Chief Financial Officer, effective October 5th.
Ajay Awatramani was named Chief Product Officer of Cornerstone. He joined from Adobe where he was head of Product and GTM.
Demandbase has appointed Allison Metcalfe as Chief Revenue Officer. She joins from SAP where she was most recently CFO for Latin America and the Caribbean.
Plex named Pet Havelka Vice President of European Operations as it looks to expand presence in European from its EMEA HQ in Prague.
Sigma has appointed Mark Azad as its first Chief Revenue Officer. Azad was previously vice president of sales for the Americas at Kubernetes platform provider D2iQ.
Business
Anaplan announced that Deloitte was its 2020 Global Partner of the year as well as a customer. It highlighted several Deloitte solutions built on the Anaplan platform, including:
Deloitte PrecisionView: Leverages data aggregation technologies with predictive analytics and AI/ML capabilities to model forward-looking scenarios, drivers, and forecasts systematically and accurately.
Deloitte DigitalMix: A set of end-to-end integrations designed to pass data between best-in-class cloud-based sales planning, pay, and execution platforms to help transform the ways organizations plan and execute their sales strategy.
Deloitte Trend | EX: Leverages global economic data, predictive leading indicators, and AI/ML capabilities to track and analyze economic, consumer and COVID-19 trends; run scenarios and forecasts, and analyze the impact on business performance.
Deloitte StrategyAccelerator: Leverages direct data feed integration to support client and Deloitte teams through strategic initiative definition, detailed planning, financial modelling, day-to-day execution, and performance tracking.
Deloitte Enterprise Business Planning (EBP): Incorporates NextGen supply chain planning capabilities to enable companies to simultaneously plan, monitor and react, resulting in faster and more effective decision making.
Blue Prism announced that its certified partners achieved an overall 90.5% customer satisfaction score globally this year. It is an impressive figure and one that is worth noting as a metric for other tech companies.
CCH Tagetik has added eCraft as a partner for the Nordics region. eCraft is a part of Fellowmind and Finland's largest Microsoft Business Applications partner.
Cornerstone expanded its collaboration between the Cornerstone OnDemand Foundation and Project HOPE to extend training on COVID-19 to remote locations. Available in English and now Spanish it now has availability to Africa. To date, more than 2,800 learners in 139 countries have taken approximately 5,000 hours of training
Qualtrics has partnered with Safe & Reliable Healthcare (S&R). Its opens up the S&R customer base of 700 organisations and beyond for the two organisations to improve customer and employee engagement.
SAP has made SAP Litmos Training LMS globally available on the SAP Store. SAP Litmos comes with more than 300 off the shelf courses, and additional content is available for a fee. Customers already see an advantage in the solution during the evolving workplace. Arnold Clark Group Sales Training Manager Louise Joyce said "We wanted to ensure we were taking the right steps to keep our employees and customers safe. The robust and easy-to-use SAP Litmos LMS gave us a virtual space where our employees could receive remote training on new practices and protocols to safely welcome back customers when we reopened in July."
Sage proudly revealed that Steve Hare, its CEO received the highest-rated leadership score in the UK during the COVID-19 crisis, 95%.
ThoughtSpot has launched in the Netherlands with a presence in Amsterdam and its first Enterprise customer in the region, T-Mobile.
Nova Credit, the premier cross-border credit reporting agency, has teamed up with Salt Edge, to get instant access to the banking data of newcomers from the UK and EU. The new partnership improves the access of consumer moving to the USA to products like credit cards and loans in the United States.
Customer
Frasers Hospitality, the owner of boutique hotel brands Hotel du Vin and Malmaison, has strengthened its back of house procurement system with the implementation Access Procure Wizard, from The Access Group.
Baxall Construction is to use Asite to manage its project documentation across its construction and refurbishment works in the South East of England.
Servier has migrated its Determine Procurement Solution to the cloud this year. Sylvain Feraud, Director of Procurement at Servier, commented: "Migrating to the Determine Cloud Platform is in line with the Group's digital strategy. Since moving to the cloud, our users can access the Determine Procurement solution remotely through any device, it also facilitates data exchange between the solution and the suppliers' punch-out catalogues and other API applications.  The new version is more user-friendly, our employees like it."
Byrne & Jones Construction, a leading provider of asphalt paving, concrete, and sports design and build services, has chosen to implement the eCMS Construction Cloud ERP.
KeyedIn announced that one of the largest Health Systems firms in the MidWest is to deploy its PPM solution to its PMO.
Ergon Energy Retail, a subsidiary of Australia-based Energy Queensland Limited, has chosen NICE inContact CXone as its cloud contact centre provider.
The University of Western Australia (UWA) is to deploy Nintex Promapp to support long-term continuous process improvement across all its faculties and operations.
McColls, one the leading local convenience store retailers in the UK, has leveraged Oracle Retail Xstore Point-of-Service (POS) and Oracle Consulting to evolve rapidly in the face of changes enforced by COVID-19.
Coastline Housing, one of the fastest-growing not-for-profit housing associations in England, has transformed repair standards and performance across the business following its implementation of Totalmobile's cloud-based job management solution Connect.
Sanofi, the multinational pharmaceutical company and leading healthcare provider will deploy Vizibl Supplier Collaboration and Innovation solution across its business. The first phase includes the rollout of the Vizibl Opportunities module.
Xactly, the sales enablement solution is to use Oracle Cloud infrastructure for its Incent Suite. It will migrate to Oracle from a private cloud.
Barnonkologiskt register i Södra sjukvårdsregionen (BORISS), the paediatric oncology register in Sweden's southern healthcare region, is leveraging Qlik to help the healthcare system provide treatment to over 2,000 people.
Zalando SE selected Employee XM, and OSLsoft selected Qualtrics CoreCM.
Salus Aviation Group, one of New Zealand's largest aviation services providers, has selected Ramco Aviation M&E MRO Suite V5.8 to run its business.
MOL Group, the energy company, has chosen SAP Ariba solutions to digitalise its global procurement operations to increase process transparency and standardise supplier relationship management.
Mid & East Antrim Borough Council is to deploy Technology One OneCouncil SaaS solution. It will replace a  Totalmobile on-premise software.
Two DOJ federal agencies are to deploy Workiva to improve financial and performance management processes. Vertosoft was awarded the contract for the Justice Management Division and the Bureau of Alcohol, Tobacco, Firearms, and Explosives.
Product
Accelo has announced that in Australia, users of both Xero and Accelo will need to enforce two-factor authentication to maintain the integration synchronisation from October 1st.
Accounting Seed gave a heads up on a feature in its upcoming November release. It has improved its banking feeds with a new UI, improved data import and matching functionality.
AccountsIQ published a momentum release for Q3 revealing the Irish companies that have moved to the latest version of AccountsIQ. They include KnowHowDo, Grant Thornton-Cork, Dublin City Brewing Company, fourtheorem and Micromedia.
Acumatica revealed recent successes and a string of product updates. Acumatica 2020 R2 was released, it includes:
It also unveiled release 2 of its Construction Edition ERP. The first version achieved growth rates of more than 200% in the last year. Though the number of customers was not declared (was it 1 to 2 or 100 to 200, or more ?!)
Akerna has partnered with Domo to release MJ Analytics. Leveraging the Domo platform MJ Analytics provides a business intelligence solution for its seed to sale Cannabis ERP software. It will launch on October 1st and deliver self-service analytics for customers.
Anaplan launched PlanIQ built on Amazon Forecast. It is an intelligence framework that delivers advanced Artificial Intelligence (AI) and Machine Learning (ML) capabilities for predictive forecasting and continuous, agile scenario modelling. It also extended its own platform with a new integration framework Anaplan Cloudworks. Initial connectors include Microsoft Power BI.
Asana has released intelligent Dashboards. Users can customise these with content from five different chart types including Bar, Donut, Lollipop, Burnup charts as well as numeric rolls ups.
Cornerstone has released the first phase of the Cornerstone Skills Graphs, it leverages the technology acquired when it bought Clustree. Companies can better map and understand gaps in their skills map using the solution. More functionality will roll out over the next few months.
Deltek launched Costpoint 8 at the virtual Deltek Insight 2020 conference. The latest version includes an updated UI and several new and updated features with enhancements to PSA, CRM and BI. Warren Linscott, SVP of Product Strategy at Deltek commented: "We are excited for the first major Deltek Costpoint product release in eight years, and today we are thrilled to announce that Costpoint 8 is now available. This release, built on the platform the government contracting industry knows and trusts, offers more innovation and intelligence across the entire project lifecycle to improve the end-user experience and power firms like never before."
Manogybte launched an integration application to sync data between NetSuite and Hubspot. The solution is available on the Hubspot marketplace.
Kofax released the latest version of its Intelligent Automation Platform. Kofax TotalAgility enhancements included:
Powerful low-code document intelligence for non-technical business users
More advanced AI embedded into the platform including ML and natural language processing
Custom services enhancing workflows and collaboration
RPA Workforce of Choice with improved integration to UiPath, Automation Anywhere and Blue Prism and others
Onna launched Onna Compliance at Boxworks. Onna Compliance helps users automatically and continuously search, classify, understand, and control sensitive data in a way that ensures compliance across their organizations.
At its annual conference, Outsystems announced several new products and features including:
Architecture Dashboard: Infused with AI technology, Architecture Dashboard helps IT visualize and enforce complex cross-portfolio architectures built with OutSystems and identify issues early in the development lifecycle.
AppShield: OutSystems AppShield secures mobile applications against even the most sophisticated malicious attacks.
TrueChange: Uses AI to help developers address the complexities created by ever-changing software requirements. TrueChange checks for bugs and architecture errors, analyze the impact of changes on component and application dependencies, provides team and architectural governance, and even monitors performance in real-time.
Machine Learning Builder: This allows developers can easily create custom AI applications with rich, personalized experiences.
Precisely has announced the summer release of PSX and Precursive Onboarding Experience (OBX). PSX includes better support for multi-currency, improvements to timesheets and better support for custom fields. OBX is what was previously Taskfeed and sees the demise of that companies name from the product. New features include more flexible contact roles, new plan views, updates to board template underpinned by Salesforce Lightning experience.
ringDNA launched one-sided call recording and leverages conversational AI to produce more coaching opportunities.
SolarWinds has integrated its Orion Platform to ServiceNow Service Graph. In doing so SolarWinds has now joined the ServiceNow® Service Graph Connector Program.
Udacity launched a Robotic Process Automation (RPA) Developer Nanodegree program in conjunction with UiPath on its global online learning platform.
Upland Software announced that it will bring Upland's Document Workflow Cloud solutions onto HP Workpath by the end of 2020.
Research
Centre published a report looking at the impact on expense management of COVID-19. It also looked at attitudes to remote working. It found a difference between CFOs and controllers, for example. While only 20% of CFOs no longer see remote working as a challenge (87% did so at the start), 59%, up from 53% of controllers do so.
A Connectwise study found that 91% of SMBs Would Consider Using or Switching to a New IT Service Provider if Offered the "Right" Cybersecurity Solution. The second annual ConnectWise SMB State of Cybersecurity report also found that more than three-quarters of SMBs are worried that they will be the target of a cyber attack in the next six months.
Cornerstone published a study entitled "A License to Skill: Embracing the Reskilling Revolution." The findings are based on responses from more than 1,000 employees and 500 business leaders. The workplace is changing 76% of employees, 88% of HR leaders and 91% of non-HR executives believe the challenges their organizations are facing due to the crisis will significantly alter their daily work experiences in the future. Reskilling is an issue, but it appears that culture and a lack of time are significant barriers.
Epicor has worked on a piece of research with Modern Distribution Management (MDM). The key findings from the study found:
Distributors are leveraging technology in different ways — but all to drive more efficiency and productivity in a rapid and sometimes disruptive shift to remote work.
Distributors are rethinking the talent mix in the future.
Reimagining the role of digital and analytics, and what work looks like in a distribution business in the future.
Pega published research conducted by Savanta that studied technology's future role in the altered business landscape. With 31% of organisations underprepared for the pandemic and its impact, 84% see preparing for a future pandemic as a high priority. Other key findings include:
76% of respondents said the pandemic would cause them to increase their intelligent automation investment.
86% of respondents expecting technology to either 'significantly change' or produce 'quite a lot of change' in the way people in their organization work over the next five years.
0% of respondents said that technology would drive no change over that period.