Infor kicked off its annual Inforum event this week with a keynote led by Kevin Samuelson, CEO and Soma Somasundaram President and CTO, Infor. With the event originally scheduled for Las Vegas, like many others it is now virtual with just under 300 sessions for attendees to choose from. There are also product demonstrations and the opportunity to ask experts about solutions. Nineteen different organisations also sponsored the event, including Accenture, the marquee sponsor.
Samuelson delivered an authoritative and authentic keynote with a mix of business updates, strategy, and several announcements that would be made during the event. Enterprise Times also spoke to Samuelson during the event.
Business Update
As a part of Koch Industries, Infor does not have to make the same quarterly announcements around results that was once expected. However, in recent times it has shared little. Is this about to change? During the keynote, Samuelson and Somasundaram shared some numbers:
Around 67,000 customers in more than 175 countries
Nearly 15,000 cloud customers
2,000 multi-tenant cloud ERP customers
A 70% increase in customers moving to cloud during the full year 2020
A 200% increase in customers moving to the cloud since April 2020
112% growth in ACV bookings from May to June
More than 3 billion annualised revenue
Infor also supports single-tenant cloud, with around 1,000 customers, but that number is shrinking according to Samuelson, customers are migrating to the multi-tenant solution and the advantages it offers.
The revenue figure is broadly in line with the last set of results that Infor published around the time of the Koch acquisition. Samuelson commented that "We love being private and not being obligated to do a ton". He acknowledged that the market wants and expects to see more metrics from a SaaS company. What seems unlikely is the publication of detailed revenue numbers. He acknowledged that while perpetual revenue is declining it is now being outdone by the increases in cloud revenues. The two other metrics he mentioned were retention and customer satisfaction. Samuelson noted that "we've been shocked with how well retention is has hung together in this environment.". Customer satisfaction is also "headed in the right direction."
Importantly in during the interview, he added: "There are quite a few things that we think are the best indicators of success in our business in our industry, and we'll will consistently be able to share those."
It will be interesting to see what figures, and how often Infor release them. With SAP and Oracle, both public it might make sense to deliver a quarterly update. There will need to be enough information available to make it worthwhile, though.
On Challenges
With huge growth comes the challenge of scaling the organisation. ET asked Samuelson how Infor addressing that challenge?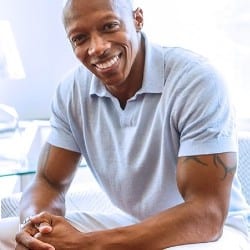 "That's a great question. We do struggle with that. We brought in a head of Global Services, John Frank. We're doing a lot more with respect to partnerships, both with big SI's and with smaller partners. The challenge of this is getting all these customers live and happy and having a great experience. We've also brought in some great senior leaders in support and Customer Support Managers. We've elevated Nancy (Mattenberger), we've never had a chief customer officer on the executive team at Infor.
"We're at a phase where we feel like we've massively innovated on product and technology, and we don't plan to slow down. We also recognise to be a great software company; you have to be just as innovative with implementations and support and how you think about working with customers. And again, having a long term view, we can make those investments at the front end of relationships with which is also unique."
On creative destruction
Samuelson explained that the crisis has led companies to turn to creative destruction. He said: "I actually love this term because it's about imagining better ways of doing things that result in destroying older, less efficient approaches in order to accelerate opportunities."
He cited examples such as telemedicine that are changing the delivery of healthcare for the future. ET asked Samuelson whether Infor itself has any examples of creative destruction?
"Well, I guess, at some level, Infor is the best case of that. Moving from a perpetual model, where it's a one time sale, you're very arm's length with customers, "here's your software, let us know if we can help, good luck" (to a SaaS model). It changes everything. It changes how you sell, how you implement, how you support, how you build product. Instead of here's a massive new release that we put out every year and again, customers are on customised solutions and only a portion of them upgrade to literally pushing out new innovation monthly or quarterly.
"It changes everything, and we've had to embrace that. That often means shorter-term losses. Perpetual revenue is all recognised upfront, and we're switching that out for subscription. So that means we face economic headwinds, but again, this is the advantage of having that long term perspective."
On strategy
The real advantage for Samuelson of the Koch ownership is the long term strategy that Infor can now consider now it is no longer beholden to quarterly results. Samuelson said that enables Infor to have: "the ability to step back and away from short term thinking and place our emphasis on valuing customers over the long term."
Enterprise Times asked Samuelson what the other benefits are: "In longer terms, you can have a much more profitable, mutually beneficial relationship. That changes how you think about winning customers and treating them. It also changes product development. You can be thinking about product over much longer, ten years, and make bigger bets. Because you're not indexed on 'quick we got to get something out to solve for some number we might miss this quarter or next quarter'.
Another example of this long term thinking for Samuelson is how the customer relationship can change. To achieve that Infor has announced the new Multi-tenant Cloud Customer Bill of Rights.
Bill of Rights
The Bill of Rights intent is to build trust to help power long term relationships with customers. There are initially six promises/rights that Infor will add to over time. The six are:
Flexibility
Transparency
Control (of data)
Support
Availability
Security
These promises are the key foundation for Infor to deliver customer success, and each has commitments behind it. For example, on availably Somasundaram stated: "We brought the maintenance window down significantly and are closing in on zero downtime. Right now, over the last four quarters, our average uptime has been 99.87%. For multi-tenant customers, we're actually committing to a 99.7% SLA."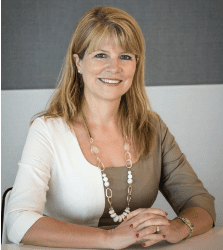 On the control of data, Nancy Mettenburger, EVP, Global Chief Customer Officer revealed that "This is about if customers decide to leave us that they can have access to that data and that's because we really care about the whole customer lifecycle experience. We know how crucial it is for them to get that data in a timely manner because they're going to be needing it to put it in a new system."
ET asked Samuelson why they called this initiative the Bill of Rights; he answered: "We wanted to make clear that this is not just, a light change in policy or, something insignificant. These are rights that customers should have, that they've been deprived of, and we really wanted to drive home that we feel strongly that we should lean in and be with customers on this front and that they haven't been treated well in these areas historically."
For customers going through tough times, especially now this flexibility is important. Samuelson also added: "When you're talking about customers that are in a tough spot, we bring them flexibility on the relationship and the financial components so that we're not kicking them on they're down effectively."
On the future
One area that Infor, unlike other SaaS companies such as Xero, Workday and Oracle NetSuite with Brainyard has not talked about is benchmarking. Does Infor have any plans for this ET asked Samuelson?
"The short answer is we don't have any imminent announcements on this front. But if you think it through for a minute. We're very industry-focused. We have huge clusters of companies. The function of our software we can track in SaaS is very granular. We tend to be the system of record for these companies. Obviously, there's a lot to work through on the privacy front.  I certainly think we're incredibly advantaged to be able to drive a lot of insights for companies beyond just their processes. So we are leaning very heavily into data and data innovation. We'll have some announcements on that front."
The book question
ET asked Samuelson what the latest book he read was. The answer? Washington: A Life by Ron Chernow, A biography of George Washington, Samuelson noted that "At some level, it is a business book, at least a leadership book, it was amazing."
Enterprise Times: What does this mean
This keynote was the latest example of the honesty, transparency and authentic leadership style that Samuelson offers. Infor has a clear focus and is gradually trying to find ways to take advantage of the Koch ownership and long term strategy that the ownership enables. The Bill of Rights is one such example. Infor often has a more considered and less sales-ey razzmatazz approach than some other vendors and that will help to build trust internationally. However, it will now need to deliver on its promises.
Infor now has a very strong technology stack, underpinned by AWS it is now aiming to build a strong customer engagement stack as well. The Bill of Rights will form the foundation of that stack. However, it will need to demonstrate to its customer base that it will stand behind the promises, especially at a time where many companies are struggling due to the ongoing fallout from COVID.
Samuelson's comments on bench-marking were interesting. With a single data lake, announced last year it will have a phenomenal repository on information and data that could prove very useful in the future. Just the EAM data, if combined, could provide insights on components that could prove useful, not just to its customers but also to their supply chain.