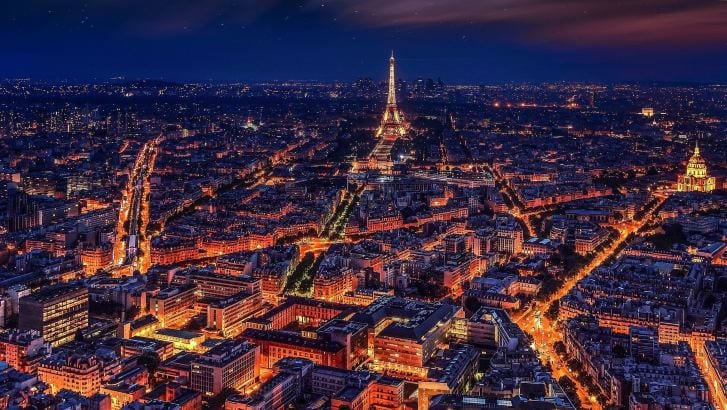 ServiceNow has shed some light on its latest release for its NOW platform. Paul Smith, senior vice president and general manager for EMEA and Chris Pope, VP Innovation, ServiceNow, introduced the new release in a webinar. Smith only recently joined ServiceNow and used the opportunity to explain one of the reasons for doing as he described its differentiating factors.
Smith said: "What struck me was the unique nature of the NOW platform. In my experience, it is unique in terms of the combination of both scale, but also one single platform, one code base one data model, one architecture, which gives the resilience and speed that organisations need to respond today. We're all seeing decision making cycles in companies, massively compressed things that used to take months to decide and now taking weeks to decide."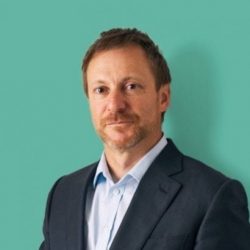 The new release is targeted at ensuring companies can adjust and adapt to the new working practices evolving in service management faster and more effectively. The release strengthens the integrations with partners and introduces six new products to enhance service management within organisations, powered by IT workflows and employee workflows. As well as processes beyond the perimeter of the organisation with customer workflows.
Stephen Elliot, program vice president, DevOps and Management Software, IDC  commented: "Customers are increasingly considering the business value from integrating separate, but increasingly dependent workflows across teams, and the business and IT organizations. There is unquestionable customer traction, in part accelerated by  COVID-19 and its pressure to drive more collaboration between IT and business stakeholders to digitize processes, rethink customer engagement models, and make strategic business decisions faster than at any point in the last ten years."
What does ServiceNow Paris deliver?
Six new products!
The Paris release contains a raft of new features and also adds three new functional products and three vertical industry products to the platform.
Business Continuity Management
The first product is derived from the acquisition of Fairchild RS and its business continuity solution. It was already a platform app, but the transition to becoming part of the platform included a complete rewrite according to Chris Pope, VP Innovation at ServiceNow. Business resiliency has never been closer to the top of the agenda. Organisations have had to dust off plans as employees could not get into offices around the globe.
The Business Continuity Management solution offers three outcomes
The ability to identify risk, prioritise critically of business units and processes and determine recovery time objectives.
Create actionable business plans and disaster recovery plans based on different scenarios
Perform plan exercises and testing of plans during simulated and actual events.
Hardware Asset Management
For IT teams, ServiceNow released software asset management 18 months ago. With the Paris release, it has added hardware asset management. Functionality includes the ability to track assets through their life. The requirements for IT asset management during COVID are becoming more complex, as assets are no longer located in a few locations.
Pope compared the challenge to that within supply chains. He gave an example where someone down the hall cannot just fix a broken laptop any more, it takes planning. the comparison is valid in that repairs or replacement are now more complex and may take longer. There needs to be more planning ahead, similar to supply chain management.
Organisations also need to better manage complete asset refreshes. Pope noted that the requirement is no longer "just in time. It's more that, just in case." Organisations need to understand better what they have, where it is and whether they can replace it quickly. The solution aims to address these challenges.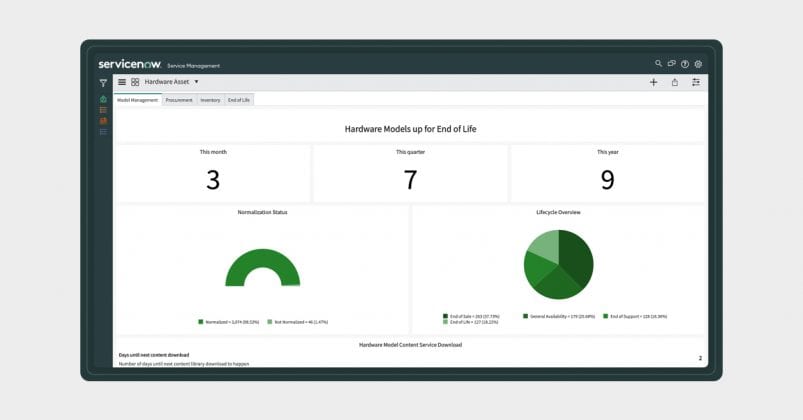 Legal Service Delivery
ServiceNow has also added a specific solution for legal operations within enterprises. The intent is to streamline the processes and workflows within the legal operations and increase efficiency. For example, mapping a process flow for a contract request. ServiceNow will now manage that workflow report on it and help ensure that it is completed in a timely fashion. This new module integrates to the ServiceNow contracts solution and will also integrate to third-party solutions. There are already integrations to DocuSign and Adobe. However, Pope clarified the product vision on this saying:
"Do we want to be a document management repository? No, we do not. We actually want to manage the work and the workflow around the production of them. There's a bunch of different integrations already around the approvals and the signatures."
Pope added that they are already adding five or six additional integrations based on customer requests.
Industry vertical solutions
With Paris, ServiceNow has also released three new industry products: Financial Services, Telecommunications Service Management and Telecommunications Network Performance Management.
These solutions will open up new opportunities for ServiceNow and partners. Travis Budisalovich, ServiceNow financial services industry leader and a principal at Deloitte Consulting LLP. "Our banking clients are fundamentally rethinking how they engage and support customers, and this requires a more connected flow across all services. Combining Deloitte's deep banking industry expertise and the power of these new ServiceNow platform capabilities, we are uniquely positioned to rapidly transform the banking experience."
Other features
ServiceNow has also added several new integrations with this release. There are partner integrations with Microsoft and Twilio as well as the new ServiceNow Service Graph Connector Program. This program will help customers connect workflows to both new and old tools in use within their software architecture. Out of the box, there are already connectors for CMDB to
Microsoft SCOM
Tanium
Solarwinds
Qualys
Jamf
ExtraHop
One of the new features that directly address a challenge presented by COVID is the new process Automation Designer. This enables a collaborative and visual means of creating complex workflows. It delivers three outcomes
Allows business owners to create and manage cross-enterprise workflows easily
Create no-code end-to-end workflows across business services
Enable agents to visualise workflows in a simple task-orientated view
It supports a Kanban board style view to manage workflows as they are created.
The solution is available in Customer Service Management and HR service delivery professional and enterprise offerings and is a standard offering for IT Service Management.
ServiceNow has also added a natural language interface to its analytics centre. Ask the system a question, and it will interpret it and provide the results, trends, and KPIs relevant to the question.
Another important addition is the first foray into IoT by ServiceNow, Connected Operations. IoT will enable IT teams to better manage assets and pre-empt equipment failures across the organisation. There are many other use cases, and it will be interesting to see how ServiceNow develops this.
Enterprise Times: What does this mean
This is a huge update by ServiceNow which this article just scratches the surface of. Some exciting additions may see, in time ServiceNow start to creep into other markets, such as enterprise asset management. Combining the hardware asset solution with the new IoT product, as it matures could become very powerful.
Adding the legal industry vertical makes sense; it is a logical addition to HR. What will ServiceNow add next? One obvious departmental solution is Risk Management; it already has many of the components within the business resilience solution.