Enterprise Times spoke to Eric Fullerton, Lead Product Evangelist at Acquia. His passion for solving digital futures, comes from curating customer experience journeys and living it first-hand for the past 10 years.
Fullerton has been navigating the divide between people, process and technology, initially working at small non-profit organisation and now Acquia. He continues his journey, "to open up data and information across business, in order to understand customer insights." To excite and engage customers and clients through the effective use of digital marketing.
About Acquia
Acquia is a software-as-a-service company founded in 2007. The company provide business products, services, and technical support for the open-source web content management platform Drupal. The company was a pioneer in its use of open source coding. An open platform is engineered for extensibility, meaning that it readily supports integrations and open APIs. This allows enterprises to effectively connect their marketing technology assets.
The company utilises Drupal active open source community as its foundation. Acquia believes it can support business to build and create content and applications that can be represented on multiple channels.
Acquia received industry recognition, including being identified as a Leader by the 2014 Gartner Magic Quadrant for Web Content Management. It was identified as a Strong Performer in the 2015 Forrester Wave for Web Content Management Systems. Acquia was positioned in the Leaders quadrant by Gartner, Inc. in the 2020 Magic Quadrant for Digital Experience Platforms.
According to Gartner's Customer Experience Survey, 81% of marketers expect to compete mostly or completely on customer experience by 2020. At the same time, 90% of customers believe that when it comes to delivering a good customer experience (CX), most brands fail to meet expectations.
The key to digital experiences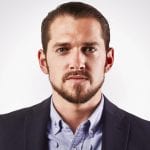 According to Fullerton, the key to digital experience is content and data. Content enables engagement on multiple channels and different communications types. The data describes who a business engages with and where that engagement took place. As a result, a business can gain intelligence which when enhanced with machine learning which provide insight at scale.
"You can actually start to understand, based on the content and the data, who is engaging, who these people are. In addition to what they intend to do next and their preferred channel of engagement. What their customer type or profile, what is their likelihood of next best action. The last piece is the ability to orchestrate that to a different channel, modality, site, services or applications," says Fullerton.
Fullerton reminisces that in simpler times, digital interaction with customers took place through email and website. Those relationships have now radically changed with the arrival of mobile, social media and the app revolution. Brands initially tried to keep up – creating a mobile site, building out social media presences and launching new apps. This approach often resulted in poor user journeys and inconsistent digital customer experience.
Customer experience trends
In Acquia's research on Customer Experience Trends in 2019, 65% of consumers agreed with the statement. "I often notice that the brands I work with provide different and/or inconsistent experiences across different channels. (Physical store, website, mobile app, etc)."
Increasingly innovations are continuously changing the digital relationship between brands and customers. Fullerton adds, "We are now dealing with digital signs and kiosks. We're thinking through the implications of voice and considering wearables. It is impossible to develop rigid customer journeys. How many more developments are going to take place in the next five years? You can look back just five years ago, and the world looks like a very different place."
Fullerton concludes, "It's no longer how we deliver this specific journey to this specific individual. It's about how we have understanding everywhere. To provide the right experience to a person using their Apple watch. An individual who is looking at a mobile app, while another individual uses a smart fridge to start their digital journey. "
Faster, more intelligently and governance
Fullerton is working to ensure Acquia delivers the holy grail of customer experience. He believes there are three specific deliverables that open source development can provide. This includes the velocity to go faster. This means businesses can create content more rapidly and can launch digital properties and campaigns more quickly. Secondly, the intelligence to be smarter, really understanding who and the intent of individuals, to achieve more effective marketing. Finally, Fullerton believes the governance remains important. This will ensure businesses can scale their businesses more efficiently and securely.
"Every organisation struggles with data silos. Data locked up in their CRM, in customer support systems, in eCommerce platforms etc." An enterprise who fails to access, analyse and act on its data cannot make the strategic decisions to support customer experiences. The missing piece of the infrastructure is the intelligent layers capable of unifying internal customer data and data from third party sources.
Fullerton is an advocate of the use of customer data platform (CDP). CPDs connects, cleanses and normalises all enterprise data, wherever it is located in an organisation. Using AI and machine learning, it enables the intelligent orchestration of digital experiences. It can create a 360 degree view of each and every customer, delivering consistent digital experiences across all channels.
Open everything
Brands have the choice of simply continuing to add channels in a patchwork way or adopting an open platform approach.
Acquia believes in open everything. Fullerton says this is what differentiates Acquia from other platform providers. "We help our customers bring together all the products they already use and make them work better. We do that by leveraging the open-source projects Drupal as the connective tissue of digital experience."
According to the company, 98% of developers use open source tools because the software evolves faster. The code is trustworthy and auditable and developers have the freedom to adapt the software on their own terms. In the end, open source is recognised as the fastest way to build the foundation you need.
Additionally, in a survey conducted by Red Hat, 68% of respondents indicated an increase in adoption of open source software within their organisation. Lower total cost of ownership, better security and access to the latest innovations cited as reasons for choosing open source over proprietary alternatives.
According to Fullerton, "The point of adopting an open platform isn't to rip and replace existing solutions." The point is to allow enterprises to quickly integrate the point solutions already owned, while enabling businesses to add in new solutions as marketing objectives and the expectations of your customer evolve.