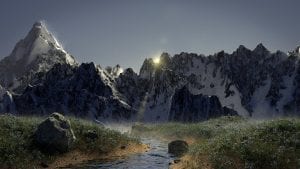 Infor announced a significant success for its CloudSuite Financials in the financial services sector. In recent months, announcements within this industry sector from Infor have been thin on the ground. The latest announcement sees SunStream, the technology services subsidiary of AgriBank, deploy Infor CloudSuite Financials (CSF). CIBC FirstCaribbean International Bank has also deployed an Infor solution.
Infor claims to have increased its customer base by more than 400% over the past 12 months. However, the only other recent announcements include a partnership with Standard Chartered in February 2020 and Crédit Agricole selecting Infor Talent Science in 2019. The unanswered question is whether that 400% relates to revenue, customer numbers or both.
Infor published little information about the deal with CIBC FirstCaribbean International Bank. If the bank implemented Infor CloudSuite Financials this would have come about after CIBC, the Canadian lender, sold a 66.7% of its ownership to GNB Financial Group Ltd in November 2019. It extended the reach of banking operations for its ultimate holding company, the Gilinski Group, to the Caribbean. It already has operations in Colombia, Peru, Paraguay, Panama, and the Cayman Islands with approximately $15 billion in combined assets. The SunStream announcement is more significant.
Over the last twelve months, Infor has invested resources into enhancing its products for this industry sector. One of the lead adopters of CloudSuite Financials is Manulife/John Hancock. It is a global wealth management company who helped Infor developed the solution. It means that Infor now has an out of the box solution for Financial Services in Infor CloudSuite Financials. These latest announcements seem to evidence that.
The Sunstream project
In April 2020 SunStream Business Services was spun out of St Paul, MN-based AgriBank. Its goal is to provide technology and business services to AgriBank and other Farm Credit System entities. The business decided to implement CSF across its supported businesses.
It was not a simple project and involved a lot of planning. Steve Jensen, SunStream Business Services President and CEO, stated "A primary strategy at SunStream is to seek innovative solutions and reduce the technical debt of maintaining older systems. This digital transformation in a back-office financial suite further allows our customers to focus on rural America and allows SunStream to take care of the rest.
"Infor's innovative approach leverages a modernized cloud delivery with the ability to combine and integrate a complete financial package in one updated product suite. Migrating off of an old legacy system and for more than 12 customers simultaneously, we understood the challenge of a smooth conversion. A partnership with Infor, our 11 associations, AgriBank and our project team ensured a smooth conversion. The biggest benefit for SunStream and our customers is the ability to keep the system current and updated to address future business needs."
More importantly it customers gave positive feedback about the roll-out. David D. Janish, CEO, FCS Financial, commented: "Congratulations on the successful conversion weekend to Infor CloudSuite. My finance group indicated it was very smooth."
Diane Steiling, Controller, Farm Credit Midsouth was even more fulsome saying: "I want to send my sincere appreciation to each of you for your hard work and leadership during the journey to a successful CloudSuite conversion! Please express this gratitude to your team members also – I know it takes a village and your village was awesome! Midsouth considers it a privilege to work with each of you, and we're thankful for your support."
Project completed
On July 7th SunStream announced the completion the rollout of CSF to AgriBank and 11 Farm Credit Associations. Steve Jensen, SunStream Business Services President and CEO stated at the time: "This is an exciting time for SunStream Business Services and our customers. We have successfully moved into the future with CloudSuite Financials (CSF). This is quite an achievement."
CSF delivers a modern, user-friendly solution with functionality that includes:
Centralised and streamlined reporting and processing
Integrated GL, AP and AM data
Streamlined Chart of Accounts
Comprehensive financial analysis capabilities
Intuitive and user-friendly system interface
CSF is now a comprehensive solution for the Financial Services industry. It is also one of only 300 or so applications to have FedRAMP approval. In the highly regulated financial services industry, Infor will now seek to extend its footprint even further. Infor needs to ensure that SunStream and its client's alongside Manulife become advocates. If it can achieve this, Infor will hope to convince more Financial institutions to upgrade or change solution to the CSF.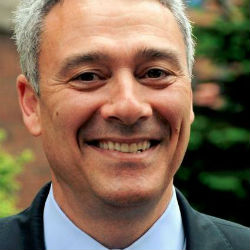 Bill Vellante, Infor vice president and general manager, commented: "Financial institutions are embracing the rapidly changing world with innovative technology to create new value and services for their customers while differentiating themselves in the industry. Infor continues to power organizations with solutions that support resiliency at work and provide the necessary controls and flexibly for changes in the market.
"This momentum underscores our commitment to our customers' digital transformation journey. We have positioned ourselves as the premier partner to provide quality and agility during their cloud journey without the burden of a multi-year, multi-million-dollar implementation."
Enterprise Times: What does this mean
Infor claims that 17 of the top 20 global banks are its customers. What is unclear is what Infor solutions those customers use. Infor has recently been focused on product industries. However, this announcement indicates that it spent considerable time and money investing in financial services solutions. It has also made them available as modern cloud-based solutions.
CSF is the next generation of the Lawson Software S3 solution. It is the latter solution that SunStream migrated AgriBank from. Key for Infor is whether it can now persuade its existing customers to upgrade to CSF. It will also hope to win new customers in the sector. If it maintains the 400% growth rate into 2021, then others will sit up and take notice.
What is impressive is how Infor has created horizontal applications such as HCM and Finance that it can deploy across multiple industry verticals and enhance those solutions with the industry-specific functionality, both product-based, and services based.