Chronicled and Deloitte have announced an alliance to bring blockchain-powered solutions to the life sciences and health care industries. The alliance seeks to leverage technology and solutions powered by Chronicled's MediLedger Network. This is a blockchain-enabled network specific to life sciences.
"Chronicled has the potential to radically reshape the way product is tracked and managed within the health care ecosystem," said David Carlson, managing director, Deloitte Consulting LLP, and leader for the Chronicled relationship.
"As the life sciences industry moves quickly to get innovative therapies to market during this critical time, stakeholders are looking for solutions that enhance pricing transparency while creating an efficient mechanism to exchange product use and financial information. Chronicled is an important player in the effort to better collaborate across the value chain and Deloitte is well-positioned to drive large scale industry transformation."
The alliance between Chronicled and Deloitte
The objective of the alliance is to bring interoperability, security and efficiency to processes between companies in revenue management and the pharmaceutical supply chain. Part of this new alliance includes a solution to help fight counterfeits and fraud. It has a specific role to play in the supply of medication used for the treatment of Covid-19. It is an issue which has expanded in importance since the start of the pandemic.
MediLedger's product verification solution enables pharmacies and hospitals to authenticate high risk or suspect products. It works through a barcode scan that validates product data against the original manufacturer's data. MediLedger already enables verification by pharmaceutical wholesalers for more than 95% of drugs being re-sold in the US. It is among the first blockchain-based solutions in commercial use around the world.
Contracts & Chargebacks
In addition to the product verification capabilities offered by MediLedger, Chronicled will launch a second solution this summer. It is calling the new application 'Contracts & Chargebacks' which aims to:
eliminate disputes
improve cash flow
identify revenue leakages
In the chargeback process between manufacturers, distributors and group purchasing organisations, MediLedger believes it can:
enable significant improvements to these processes
help businesses transact and share data with each other
minimize, and even avoid, delays, inaccuracies, poor customer service and lost revenue.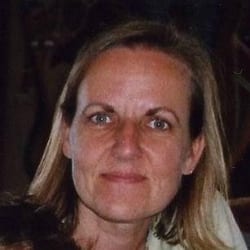 "Chronicled is pleased to be working with Deloitte to offer the MediLedger Network to the health care industry, most importantly to do our part in the fight against Covid-19," said Susanne Somerville, CEO of Chronicled.
"Combining Chronicled's innovative product verification and contracts and chargebacks solutions and Deloitte's deep experience with implementation and the complexities of these business processes, we have the ability to create tremendous value for the industry and the world."
Enterprise Times: what does this mean
Based in San Francisco, Chronicled focuses on trust, efficiency and automation to the life sciences industries. MediLedger, as an open and decentralised blockchain-based network,  connects trading partners and enforces cross-organization business rules without revealing private or competitively sensitive data.
Complementing Chronicled's expertise is Deloitte's. As a professional services and consulting firm, Deloitte provides consulting (and other) services to Fortune 500 as well as (it says) more than 7,000 private companies. It has offered blockchain expertise for many years. It recently published its 2020 Global Blockchain Survey which describes how leaders no longer consider blockchain technology as groundbreaking. For this, Deloitte polled a sample of nearly 1,500 senior executives who suggested that initial doubts about blockchain's usefulness are fading.
Of comparable, and not dissimilar (in that a tech company like Chronicled and a professional services one like Deloitte) interest is EY's link up with IBM. In this, both indicate they are expanding a global alliance to help organisations accelerate digital transformations, including with blockchain.