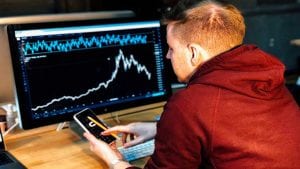 Microsoft and Finastra have announced a multiyear deal to accelerate the digital transformation of financial services. The three-year deal will keep Finastra's open developer platform sitting on Microsoft Azure. The company already has 8,500 customers on its developer platform. This deal aims to bring more of the Finastra solutions to Azure and help drive open banking.
"We think the future of finance is open. As you embark on that journey towards open finance, you need to choose your partner's wisely and carefully," said Simon Paris, CEO, Finastra.
"This is not just about a three cloud multiyear deal. It's about the close proximity engagement of our product teams, of our engineering teams, about go to market teams, of our core solutioning. It really is what we would call a next-generation partnership, and we know we're delighted the work has gotten to this point."
What does this mean for Finastra customers?
Finastra's solutions are mission-critical for many of its customers and sit at the core of customers IT environments. By deploying on top of Azure, Paris says that customers get to choose their cloud deployment model. That might be private for some apps or hybrid where there are end customer components.
Putting Finastra's FusionFabric open developer platform and marketplace on Azure makes sense. It gives Finastra's partners access to the Azure Stack and Microsoft's APIs. Developers can now build new apps and integrate them using the APIs from both vendors. It also means that developers can sell those apps through the marketplaces from both vendors. With a rapidly expanding FinTech apps market, this provides a win for everyone – Finastra, Microsoft and ISVs.
Enterprise Times: What does this mean?
The current pandemic has not slowed the growth in FinTech. If anything, the need to work remotely has increased interest in this area. Having the Finastra platform on Azure means that Finastra customers do not need to worry about multi-cloud environments. It lowers the complexity of their cloud environment and gives them more time to ensure that everything is secure.
It will be interesting to see how close Microsoft and Finastra get with their solutions. Integration with Microsoft Dynamics is something Paris mentioned during this announcement. But what about Microsoft Pay? It makes sense to see it integrated into many of the community markets solutions that Finastra has.
Microsoft also has a wide range of data analysis tools. Will we see a rash of basic integrations that developers can then build on? It seems an obvious step for Finastra to take if it wants to increase the number of developers building FinTech apps.