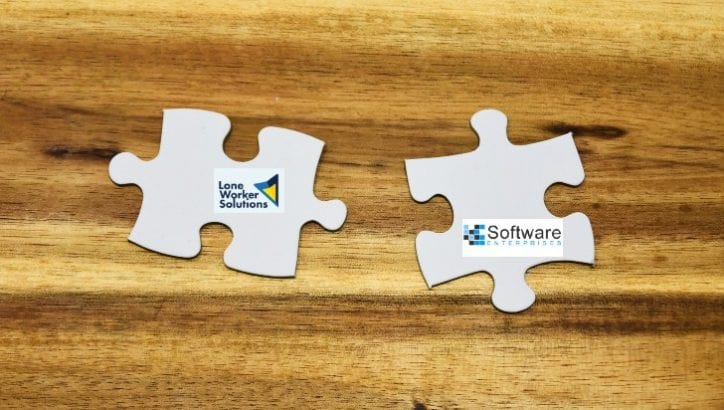 Totalmobile has announced the acquisition of both Lone Worker Solutions (LWS) and Software Enterprises, the company behind Global Rostering System (GRS). The news comes just over a year since Totalmobile acquired two other businesses, Technological Business Solutions (TBS) and CloudDialogs, which strengthened its presence in the field service management market in the UK.
These are accretive acquisitions and will increase the revenue of TotalMobile by 25% and increase ARR by around 30%. This will takes Totalmobile from one of the largest independent FSM companies in the UK to one of the largest independent FSM companies in the world. With revenues in 2019 of £18.7 million and ARR of £12.9 million, this should see another significant increase in revenues in 2020 despite COVID-19. That increase could be even higher considering that in 2019 Totalmobile achieved a 70% growth. Terms of the deals were not disclosed. A spokesperson from Totalmobile commented: "The acquisitions were funded by cash which included external funding support from our partners Silicon Valley Bank and WestRiver Group."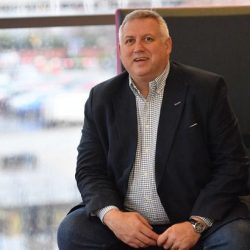 Jim Darragh, CEO of Totalmobile, said, "After two highly accretive acquisitions in 2019, and on the back of our exceptional financial performance in FY2019, we are delighted to welcome LWS and GRS to Totalmobile. Enabling remote working is a key efficiency driver for many organisations. The ability to effectively roster staff is a core element of delivering field services, but it is also essential that systems are in place to manage the unique risks presented, to protect the health, safety and well-being of employees.
Lone Worker Solutions
LWS provides lone worker technology to more than 70,000 field-based workers. Its Safe Hub solution will now become Totalmobile "Protect" (Lone Worker). Features include:
Emergency call
Virtual buddy
Fall detection
Periodic welfare check
Virtual barrier
Broadcast messaging
A range of devices and apps supports the solutions. With the rise of home working, there is an increasing need for lone worker solutions. LWS works across several sectors and has customers such as the NHS, Sainsbury's, Essex County Council, Centrica, Network Rail and DHL.
The deal will also give Totalmobile a new presence in North America. Based in New Jersey, LWS already has customers in the US, including American Water, the largest publicly traded water and wastewater utility company in the US.
Global Rostering System

GRS is a suite of products that help organisations administer complex staff rostering and ad hoc shift systems. It includes several modules that facilitate the management of diverse employee bases. Features include:
Timesheets
Rosters
Annual Leave
Absence and Sickness management
Training
Working Times rules
Overtime
Like LWS it also has an international presence. Its systems are used in Australia by the South Australia Ambulance Service. However, it does not appear to have an office there. In the UK it is used by eight UK Police Forces and all of the UK Ambulance Service NHS Trusts. The solution does not include payroll, but it can transfer data to payroll solutions. It does not appear to have an API capability to achieve this. More than 100,000 Emergency Services field-workers use the solution in the UK, and it is a natural complement to other Totalmobile solutions. GRS will become Totalmobile "Organise" (mobile worker rostering)
What is next
The rebranded products will sit alongside the existing Totalmobile portfolio, including:
mobile working (Mobilise)
workforce scheduling (Optimise)
job management (Connect)
data analytics (Insight)
IoT (Sense).
In time, Totalmobile will integrate the solutions, though it gave no timescale for that. Totalmobile hosts its solutions in Microsoft Azure. Software Enterprises is a Microsoft Gold partner (and an Oracle), and it seems likely that they are already using Microsoft Azure.
Enterprise Times asked Totalmobile what is happening to the existing offices, staff and the leadership at both acquisitions. A spokesperson replied: "The leadership and offices inherited through the acquisitions will remain with the business to help drive forward our next period of growth."
Darragh also added: "LWS and GRS strengthen our capabilities in these areas and are a perfect fit with our existing software functionality that supports an end-to-end Field Service Management process. In LWS and GRS, we have acquired some of the most well-regarded solutions in the market with subject matter experts who have the experience of growing strong annual recurring revenues. We look forward to welcoming the staff and customers of both companies to the Totalmobile family.
"Both acquisitions help us cement our position as the leading independent provider of Field Service Management Software in the UK and enables us to excel in a market which is estimated to be worth over £500 million in the UK and $3.6 billion globally."
Enterprise Times: What does this mean
These acquisitions broaden the field service management portfolio of Totalmobile. The company is focused on becoming the dominant player in the UK market. It targets sectors such as Public Services, Housing, Property and Facilities Management, Infrastructure, Transport and Logistics. Once integrated, it should find it easier to cross-sell its other solutions across its customer portfolio. It will face competition from the likes of IFS, ClickSoftware (Salesforce) and Kirona (Advanced Software).
The question is whether Totalmobile will also look to expand abroad. Both IFS and Salesforce have a strong international presence and while it now has a footprint in both Australia and the US, will it look to invest further in that internationalisation?
There is also a lot of work to do on the products it has purchased. The last announced update by GRS was in 2018 when it released version 5. Companies will also start to expect tighter integration to Payroll solutions. It will be interesting to hear what its strategy on this is.
Are more acquisitions likely? It is possible. While IFS did not have the same breadth of functionality within its portfolio in 2017, it bought mplsystems which added a contact centre solution to its portfolio, something that Totalmobile appears to lack.
Totalmobile is a UK company that is worth watching; it is fast-growing, acquisitive and has a clear focus. Importantly with more people home working, there is potentially an even bigger market for many of its products as companies look to adopt more flexible working patterns.