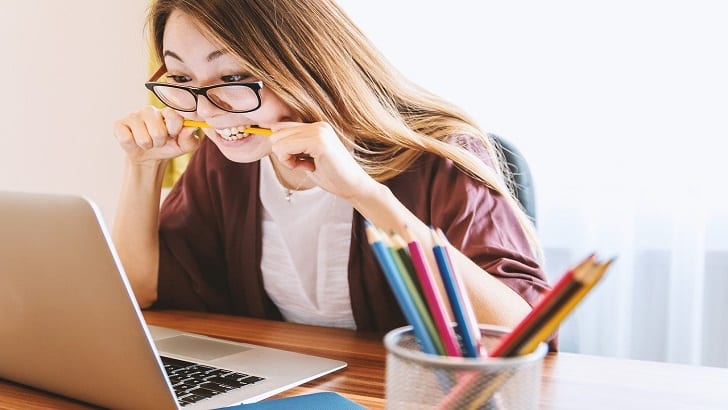 Adapt and Rise, Genpact's role-based online learning platform will make available, free to anyone looking to improve their digital skills.  Genpact is a professional services firm focused on delivering digital transformation. The solution leverages the company's experience honed from delivering real-world change for clients. By making key insights available to the public at no cost, Genpact aims to enable professional resilience. The company wants to stimulate adoption of the critical professional skills and competencies required to succeed in the digital age.
With the pace of change, professionals need to constantly improve skills to distinguish themselves and provide value in a hyper-competitive job market. Skills once seen as nice-to-have are now critical to succeeding as part of the adaptive workforce required in the digital economy. Genpact is opening to the public, its successful continuous learning platform, Genome. The company is supporting the acceleration of professional learning for everyone.
Supporting professional learning
With Genome, Genpact is continuously preparing internally for the future of work by enabling its talent to acquire new skills. The platform facilitates this evolution quickly, as industries and technologies change. Inspired by work done by MIT's Centre for Collective Intelligence, Genome harnesses the collective intelligence of Genpact's 90,000 employees. Using Genpact's experts to curate knowledge for its distributed workforce, Genome encourages the flow of information and easier learning. Adapt and Rise takes this tested foundation and is now offering it to the public.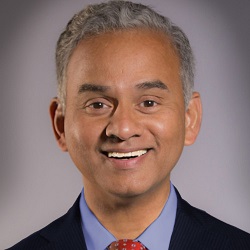 "In this time of unprecedented global change. Those who have resources need to provide access, to those who need them," said Tiger Tyagarajan, CEO at Genpact. "We believe it is important to share the insights honed from our business and technology expertise. To help people reach their professional potential and maximise their ability to drive meaningful impact in the world," Tyagarajan added.
Expert Curation
Genpact, in partnership with EdCast, is making content available globally to enable people at all levels to amplify their capabilities. Edcast is a provider Learning Experience Platforms (LXP) used by Global 2000 companies and large government organisations. Participants can learn and master a wide variety of essential skills relevant to many key roles at the heart of digital transformation.
Expert curators have rigorously curated 1,500 pieces of the most relevant publicly available content that will help professionals upskill in 13 vital roles. Business Analyst, Digital Programme Manager, Finance and Accounting Professional, Human Resources Professional, Infrastructure and Logistics Professional, Process Operations (Individual), Process Operations (Team Leader), Process Operations (Organisation Leader), Procurement Professional, Project Manager, Risk and Compliance Professional, Sales and Marketing Operations Support, and Tech Support Engineer.
Each role-based channel features approximately 100 hours of bite-sized learning content, including videos, articles, blogs, podcasts, and more. The content is categorised into 14 skills that are common across roles. This includes Artificial Intelligence Basics, Change Management, Customer Experience, Design Thinking, Digital Business Strategy, People Leadership, and Storytelling. These skills have become core to career advancement across roles and career stages.
Democratising learning
The content is presented in the context of thematic journeys, each with up to four levels of proficiency. The learning order is neither prescriptive nor linear. The learner can self-identify a starting point and engage with the content in any order.
Genpact is democratising learning at a moment of historically high unemployment. Economic pressures will likely impact company budgets that were earmarked for learning and development.
According to Gianni Giacomelli, chief innovation leader at Genpact, "Whether it's a graduating student, a transitioning worker, or working professional. Genpact believes that everyone should have the opportunity to learn from our experience accumulated through thousands of client engagements.
"Our collective knowledge allows us to determine what people should know and learn. We plan to serve them the right knowledge to ignite insights, boost skills, and amplify talent. We are leveraging our collective intelligence to make contemporary real-world learnings available to millions of people at no cost."
Adapt and Rise is available now in both web and app forms.
Enterprise Times: What this means for enterprises?
There are two key side effects from the Coronavirus Pandemic that engulfed the world and impacted on business. Firstly, The vital importance of eCommerce in maintain and nourishing relationships with customers. It also ensures a continued revenue stream into the business. Secondly the need to retain your key asset – employees, with the right skills to sustain enterprises during any recession. Organisations, irrespective of size or sector, are now having to speed up their plans for digital transformation. Genpact Adapt and Rise learning platform utilising real-world digital transformation expertise, could become a potentially useful resource for many enterprises. Particularly for businesses having to cut training and marketing budgets to survive the expected recession.