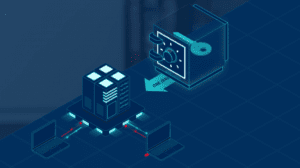 GK8 has announced its digital asset custody product is now insurable via Aon UK Ltd (Aon). This will use insurance provided by a panel of insurers led by Arch Underwriting at Lloyd's Syndicate 2012, which is part of the Lloyd's insurance market. GK8 clients can activate the insurance policy to protect their assets under custody at a coverage cap of potentially $500M. GK8's custodian technology is operational and helps to manage digital assets for businesses (for instance, like eToro).
"We have worked hard to demonstrate the validity of GK8's solution to insurers so that the company's clients can benefit from pre-negotiated insurance coverage to protect the digital assets in their care, custody, or control," says Tom Davis, Client Director of Aon UK Ltd. "As such, we're excited to facilitate this offering to clients of GK8 who comply with the company's security recommendations."
A new dimension for GK8
As with any blossoming asset class, digital securities bring with them new insurance needs. The GK8/Aon move marks a major breakthrough for GK8 and its institutional clients. It adds a new dimension because as one of the world's larger insurers has placed its stamp of approval on the GK8 cold wallet.
The premium insurers earnings from blockchain-powered businesses are modest to date. But the market is beginning to accept that participants have much to offer in their risks-versus-rewards equation. Aon designed its policy, now available for GK8 clients, to cover:
internal theft
external theft
loss
damage,
or destruction.
These apply to assets stored in the GK8 cold wallet. The premium is being set comparably low for two reasons:
the need for insurance is highly dependent on how each client utilises the security and processes provided by GK8
the insurers had evaluated GK8's technology as being low risk.
As a 'proof' of the latter, GK8 offered a bounty program last February. In this, it challenged some 700 hackers to breach its cold wallet – with a bounty of $250,000 payable in Bitcoin. No hacks were successful.
GK8 technology diminishes hacker RoI
GK8's approach enables financial institutions to execute the entire digital asset management process. This includes sending transactions to the blockchain – without direct or indirect connection to the Internet. A technique like this bypasses core assumptions related to digital assets and blockchain-based transfers because it is not like commercial wallet solutions which, at some point, must interface directly or indirectly with the Internet.
GK8's on-site digital asset custody system combines a hack-proof digital wallet with a new class of MPC. Together these implement, according to GK8, an unprecedented level of risk mitigation, with:
institutional-grade compliance
seamless API integration
low transaction fees.
The technology enables financial institutions to obtain high-quality access to digital assets and related information without compromising on security. This enables an institution to execute the entire digital asset management process, including sending a signed transaction to the blockchain, without direct or indirect Internet connection.
With six pending patents endorsed by industry and academics, GK8 is combining its cold wallet with an ultra-secure MPC wallet. This changes the RoI for hackers:
the cold wallet, which only transmits data and is, therefore, unhackable, protects the vast majority of the transaction
the MPC wallet protects the rest.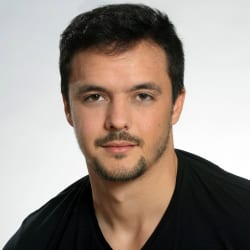 A would-be hacker now has to invest much more in breaking into the MPC wallet than they could gain from stealing from it. In effect, GK8's solution enables hot-wallet functionalities through its MPC, while leveraging the security standard of the fully hack-proof cold wallet.
"Often, we see people purchase an insurance policy and then hold in the aggregate funds well above the limit of that insurance policy," says Lior Lamesh, CEO of GK8. "So for us, it was an important guarantee that when a customer is on-boarded to our platform, the full value of their assets is insured."
Enterprise Times: what does this mean
Adding insurance to digital asset holding services is a logical step. Aon would appear to have done its homework with its assessment of the GK8 technology as representing a low risk.
This is not the only instance of blockchain/digital asset insurance appearing. In addition, Evertas in Bermuda aims to start issuing policies for theft or loss of cryptoassets, with a view to securing a rating within three to five years.  This insurer will focus on covering institutional holders of cryptoassets, including exchanges, custodians, traditional financial institutions, funds, family offices and ultra-high net worth individuals.  Initially, the Evertas policies will look at covering the loss and theft of private keys representing the ownership of cryptoassets.  These types of losses can result from physical theft, cyberattacks/hacks, social engineering and natural disasters.  The insurance world is opening up to blockchain and digital/cryptoassets.