In our modern technology infrastructure, API usage is growing rapidly. Driving this adoption is digital transformation, a platform approach, growing ecosystems, innovation demands and increasing regulations.
APIs have been in the technology canvas for nearly two decades. Almost all the major software vendors have released APIs since 2000. For example, Salesforce and eBay released their APIs in 2000, Amazon in 2002, and Facebook in 2006.
Today, APIs are a fundamental building block for digital transformation initiatives. They enable organisations to build a platform and an ecosystem. For example, every connected mobile app, every website that tracks users or provides a rich user experience, and every application deployed on a cloud service uses APIs.
With APIs only set to increase, having the right API management tool is critical for managing API complexity.
API Management platforms maturing
API management platforms have matured in the past few years. They now have more sophisticated API security features working with, and taking advantage of, microservices in mesh app and service architecture, digital transformation tools focused on API product managers and so much more. Industry analyst MarketsandMarkets predicts the global API management market growth from $1.2 billion in 2018 to $5.1 billion by 2023.
As API management tools have evolved to meet the sophisticated needs of customers, many are now adopting API management via the cloud, for all the benefits that cloud offers. That said, API management solutions can still be provided on-premises. With the current trend of cloud adoption, we now see many vendors offering API Management SaaS, which is a hosted service that organisations can subscribe to and access easily.
Five compelling reasons to consider SaaS
What are the benefits of adopting a SaaS-based API management solution? Here are our top five most compelling reasons why an organisation would consider SaaS:
Return on investment
SaaS-delivered API management solutions incur lower initial investment and operational costs. It makes them cost-effective compared to on-premises platforms. Most SaaS solutions provide flexible pricing plans where the total subscription depends on the services consumed.
Reduced management overhead
It is easy to get up and running quickly with SaaS-based API Management solutions because you don't need to worry about setting up, configuring, managing, and maintaining the solution. Subscribing to a SaaS API management solution means everything is instantly provisioned and already configured. You can access the solution right away.
SaaS solutions also have the advantage of expert knowledge availability via support. Getting this kind of support from experts for on-premises platforms comes at an additional cost.
Increased agility
SaaS solutions are easy-to-use, and you can generally get started in a few minutes. Most solutions support easy integration irrespective of where backend services reside. It is common for SaaS solutions to provide 24/7 support services to assist an organisation with any issues they may have. It means they can quickly get up and running with a production-ready white-labelled solution to onboard internal and external users.
Easy scalability
SaaS-based API management optimises computing resource utilisation, provides elasticity, and allows the organisation to effectively scale up or down depending on overall usage. This is mostly transparent from the users and API volume is a core component of the SaaS pricing. While the SaaS solution scales resources on API volume, it can also handle automatic failover to route the traffic to failover clusters on underlying infrastructure failures.
Better performance and security
API Management SaaS solutions provide regional gateways around the globe so that it is possible to pick and choose from a list of cloud gateways to have optimum performance. Security is a limitation for many API Management SaaS solution and is a concern for many enterprises. But with capabilities such as hybrid API management and security capabilities such as VPN and VPC peering, it is possible to address security concerns and tighten backend security.
With the growing popularity of APIs, it is important to have an effective API management platform.  Given the multitude of benefits, it's not surprising that an increasing number of enterprises are now adopting API Management SaaS.
Two key questions to ask when evaluating SaaS platforms
When evaluating an API Management SaaS, while technical feasibility is an essential requirement, an equally important factor is cost. Owing to the highly competitive nature of the market, almost all API Management SaaS vendors provide their services at a low starting price. You can launch your API management project by spending just a couple of hundred pounds. However, it is important to understand the different pricing models available. Here are a few considerations to factor in around cost:
Pay as you go — All vendors offer some variation of pay-as-you-go pricing. It can be a model that charges based on the number of API calls or a model that allows you to select from a set of tiers allowing different quotas.
Feature limitations — Most vendors restrict the supported features across different tiers. Users must select a tier depending on the set of features required. This can be disadvantageous when users must upgrade to a higher tier and pay significantly more to enable a single feature. Some vendors have deviated from this practice, providing all the available features to customers without any restrictions.
Questions to consider when comparing price models
With pay-as-you-go pricing, expect to pay extra for some of the features you need. Here are some  important questions to ask yourself when comparing the pricing models:
Can you predict your future bills with a vendor when your API management programme grows?
Do you have to pay more to handle spikes in your traffic? You may experience spikes once a day or a few times a month. Some vendors handle spikes without additional charges while some will charge more to manage such increases, especially if they have different tiers that support different loads.
Is the pricing transparent? Are there hidden costs associated, which might mislead you and hinder your ability to predict your bill? Is support included, or do you need to pay an additional cost? Are there additional charges such as data transfer charges, etc.
And finally, make sure that you understand what contractual commitment is needed – is it a month, or three months, etc.
Good luck!
---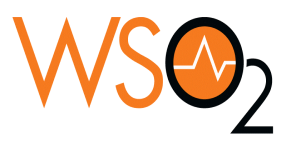 Founded in 2005, WSO2 is one of the world's best open source integration vendors, helping digitally driven organisations become integration agile. WSO2 is a global organisation with offices in Europe, the Americas, Sri Lanka and Australia.
WSO2 solutions give enterprises the flexibility to deploy applications and services on-premises, on private or public clouds, or in hybrid environments and easily migrate between them as needed. All of the products are pre-integrated allowing enterprises to focus on value-added services and get to market faster.