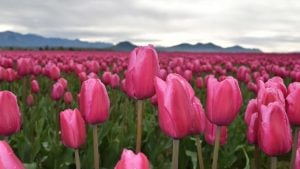 Memorial Day week started slow but ended with several announcements. It included quarterly results from several firms including Workday, Salesforce, Anaplan and QAD. Major product releases were announced by Upland Altify, Accounting Seed, Delphix and Longview. The world is now heading into an uncertain quarter for business where lockdown starts to end along with government support. Companies will need to decide whether to lay off staff or expand with new opportunities created with the new distributed workforce.
Business
Anaplan published its Q1 results. Subscription Revenue soared 44% year over year to $93.8 million. Total revenue was $103.8 million, up 37% year over year. It withdrew guidance for the full year but estimates Q2 revenues between $103 – $104 million.
Automation Anywhere has signed a two-year agreement with NASSCOM FutureSkills to train more than 300,000 developers, partners and students across India. Its aim is to complete one million RPA courses through the Automation Anywhere University (AAU), the company's education and certification division.
Domo has enhanced its COVID-19 tracker and published insights from the portal. These included:
Airport foot traffic is down over 73% as of May 22nd.
Other categories continue to experience severe declines in foot traffic of at least -60% including Casual Dining, Gyms, Clothing Stores and Movie Theaters.
DSI has seen the benefit of a long term investment in wellness during the pandemic. President & CEO Mark Goode, who initiated the program in 2018 stated: "While it's important for our employees to care about DSI, it's even more important they care about themselves. We've invested a lot of time, effort, and money into this program over the years. Fortunately, its paid huge dividends in helping our employees cope with the current challenges of working from home and the stress of dealing with this pandemic and its ramifications."
Kimble Applications has achieved its SOC-1 certification for the sixth year in a row. The accreditation covers Kimble meeting regulatory standards and has the required policies and processes.
Pega launched a new look Pega Academy. It has created a mission-based learning experience that continues beyond certification and into a continuous learning experience. It intends to meet the growing demand for knowledge about the Pega platform from students to experience Pega users.
QAD unveiled its Q1 2021 results. Total revenue dropped slightly dropping to $74.1 million from $78 million. Subscription revenue increase to $30.8 million ( Q1 2020 $25.3 million). Anton Chilton, CEO QAD commented:  "As customers increasingly recognize the need for QAD's agile cloud solutions, our momentum in subscription growth continued into the first quarter. At the same time, we implemented expense management measures given COVID-19, which helped improve efficiency. Our financial position remains strong."
Customer
The Asite Common Date Environment (CDE) was chosen by Sheffield Hallam University to help manage its twenty-year £220 million development project.
Blue Prism has extended its partnership with Oracle and is now offering Bring Your Own Licences on the Oracle Cloud Marketplace. It aligns it better with Oracle's own BYOL services.
Conga has revealed in a case study that Extreme Networks achieved a 141% ROI and achieved payback within 9.6 months using Conga's Apptus CPQ solution.
St Augustines University has selected Ellucian's Colleague and Ellucian CRM Recruit to power its digital transformation.
In Israel, the Bank of Jerusalem has deployed Kryon RPA to manage the challenge of managing tens of thousands of deferral requests on loan payments for three months. The bot connected several different legacy solutions in a process that saved considerable processing time.
Alfa Bank has deployed NICE Nexidia Analytics and NICE Quality Central. It plans to automatically analyse interactions and identify call topics that resonate with customers or areas needing improvement. It enables it to better manage and direct inbound calls for faster resolution.
O9 Solutions has partnered with LIXIL to deploy its AI-enabled platform for demand planning.
De Nora group has gone live on SAP S/4HANA having completed the implementation process remotely with the assistance of Capgemini.
InVivo chooses Wolters Kluwer's CCH Tagetik FP&A solution to improve its financial processes.
Region Halland, the organisation that administrates healthcare in the Swedish province of Halland, has leveraged Qlik to provide real-time data about COVID-19 to 3,800 employees in its hospitals. Using Qlik Sense, it can see the progress of the disease amongst staff. It is also addressing its supply chain needs for things such as oxygen.
Xero has signed up K-Coe Isom, a leading food and agriculture consulting and accounting firm in the United States. As part of its new Pinion IO platform, Xero will deliver the backend accounting function for its clients.
Product
Access is helping startup recruitment agencies with a new offer, Access Accelerator. It is providing free setup until the end of July for its CRM and candidate-centric website solution.
ActiveCampaign has added new features to its mobile apps. Campaign reports, one of the most frequently asked for features, is now available. In the last month, the usage of the mobile app has increased by 25%.
With its latest release, Delphix claims to have achieved its original mission to provide a comprehensive data platform to accelerate digital and customer experience transformation for global enterprises. Jedidiah Yueh, Delphix Founder and CEO is now looking beyond saying: "With the foundation in place, the next 10-year horizon is focused on unlocking the full value of the data in our platform. Cloud, AI, and the regulatory horizon are forming the perfect storm. Our native data operations, APIs, and SDKs make it increasingly easy for customers and ISVs to weave data across their compliance and transformation programs. And we'll continue to invest in building out that ecosystem."
Net at Work and Pixafy have released erpCommerce. It enables organisations using Sage X3 to integrate with Magento Commerce and launch a fully transactional website within 60 days.
Jesta I.S has released a new Unified Commerce Vision Back Office Management Portal. It is a secure web-based and cloud-ready portal that users can easily access to independently configure, create, manage and track an assortment of strategic and administrative workflows for implementation across all commerce channels.
Longview has unveiled its Spring 20 release. It has added additional reporting capabilities, self-service analytics, improved data source options and management to its analytics solution. Its Longview Tax, CPM & Transfer Pricing includes a new Transfer Pricing solution; new Add-In for Office APIs; improved audit reporting; and much more.
Nice CXOne has integrated to Microsoft Teams and Microsoft Dynamics 365 for a complete contact centre solution.
Oracle announced the release of Oracle Visual Builder platform. The new platform combines Oracle Visual Builder and Oracle Developer Cloud Service to cover the full development lifecycle from planning to delivery and hosting.
Pandle has released some updates to its reporting solution. These include changes to its VAT Submission report and real-time report for receivables and payables.
Pipeliner CRM Cloud has released version 3.2.0. It supports a new BI feeder to pass data to a PostgreSQL database. There is also a new JIRA integration and improvements to the user interface.
SAP has announced an update to SAP Cloud ALM.  The Application Lifecycle Management solution now supports additional SAP solutions – including SAP S/4HANA Cloud, SAP SuccessFactors solutions, SAP Customer Experience solutions and SAP Ariba solutions.
SignEasy announced an integration with Freshteam. It enables HR leaders to leverage the signature and document management platform in conjunction with their Freshteam installation.
SimPRO released version 20.2.5. It includes improved functionality for archived jobs. For New Zealand customers catalogues and supplier invoices for Active Electrical, IES, Telfers and Scotts are now synchronised automatically. It is also possible to merge multiple purchase orders were receipting purposes.
Sunrise ITSM software has launched a crisis management service module. The solution combines features of service management such as logging, allocating and resolving tickets along with work from functionality. It includes support to tag whether employees are on furlough, and planning and reporting capabilities appropriate to the disparate workforce.
ThreeKit launches a Salesforce CPQ connector. It enables customers to leverage the 3D and AR capabilities of Threekit integrated with Salesforce CPQ.
Upland unveiled a major update for its Enterprise Sales & Marketing cloud. Applications that were enhanced include Altify Account Planning, Altify Opportunity Management, Kapost Content operations, Qvidian Proposal Management and RO Innovation Reference management.
Wrike introduced Wrike Remote Work Template. This new template helps organisations with preconfigured tools to help deploy and leverage the Wrike platform quickly. It includes a Gannt or table view of project timelines and dependencies. Personal Dashboards to help manage each individual's work. It also has the ability to set up recurring meetings to ensure regular touchpoints between colleagues.
Research
Advanced has published the 2020 Mainframe Modernisation Business Barometer Report. It identified that there is still a disconnect between the C-Suite and technical teams. The basis for this analysis seems to be that IT leaders are not receiving the budgets requested. Only 12% of Application and Infrastructure Managers report receiving full funding commitment from leadership. More than half (53%) of CIO, get total funding commitment from senior leaders, surprisingly only 42% of CFO's do though.
Conga announced two resources for customers and prospects. Forrester Consulting has published a study commissioned by Conga entitled: "Reduce Risk and Improve Your Contract Velocity with a CLM Technology Solution." The study looks at the approaches, challenges and future plans of businesses leveraging Contract Lifecycle Management (CLM) solution. It found that companies can spend 2.6 days on average executing a contract. For more than 20% the process takes more than five days. The delay is due to a lack of collaboration across departments. More than half of respondents are looking at AI to help accelerate the process. In conjunction with Forrester, it also unveiled the Conga CLM Maturity Assessment, an interactive assessment that delivers results in a few minutes to gauge an organisations contract management maturity.