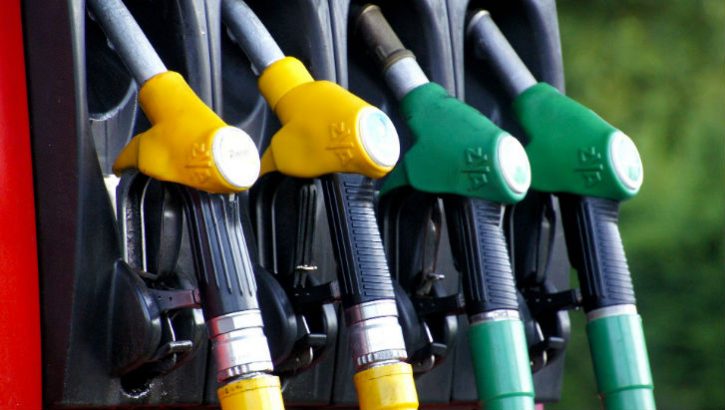 At its first virtual product update, Kaseya announced two new initiatives to help managed service providers (MSPs) and internal IT organisations using its products. ProfitFuel and BudgetFuel are initiatives that seemingly are the pillars on which the product updates are focused. There is little detail about either of these two initiatives, other than ProfitFuel updates that will increase revenues and profit for MSPs. BudgetFuel assists organisations in reducing costs. However, Kaseya announced several new and updated integrations as well as new features across its product suite.
Fred Voccola, CEO of Kaseya commented. "IT is now what enables small to mid-sized businesses to exist in this current climate, and this has ushered in an era of dependence on SMB IT, where IT service providers now need a new, modern platform to meet this demand. This new platform must be able to deliver a comprehensive set of technologies that allow you to deliver all of the IT infrastructure that your clients or internal users require. It must offer tight workflow integrated tools that allow technicians to be substantially more efficient so that they can increase output and do more with less. It has to be very cost-effective, enabling you to reduce the cost of your overall IT software kit. That's what Kaseya delivers with IT Complete."
An initial focus on BudgetFuel
Kaseya has tightened the integration between its separate products. It aims to "reduce the space" between applications, thereby saving time and cost. Kaseya estimates that users will spend up to 25% less time on coordination once implemented. By leveraging the integrated IT Complete suite, organisations can save up to 33% on costs versus a hybrid solution. Details of how Kaseya arrives at that calculation were not shared.
The new workflow integrations include:
Kaseya VSA & Kaseya BMS – Automated Remediation: Improves the productivity of technicians with the ability to create automated remediation. Technicians create workflow rules to run endpoint scripts in BMS automatically. This is achieved using Agent Procedures in VSA and remediate issues based on IT tickets.
Kaseya VSA & IT Glue – Execute VSA Agent Procedures within IT Glue: Enhance technician productivity by allowing the execution of VSA automation from within IT Glue. This integration enables technicians to run VSA agent procedures for specific configurations directly within the IT Glue platform.
Kaseya BMS & IT Glue – Suggested Documentation: Get "suggested documentation" from IT Glue directly within the BMS ticket system based on the problem type to quickly guide technicians to problem resolution.
Unitrends MSP & Kaseya VSA – Advanced Integration: Allows companies to reduce the time needed to manage backups by 25%. It consists of alerting, organisation sync, and deployment built into VSA. It provides MSPs with greater automation to manage backups across their customer base.
IT Glue & Unitrends MSP: This makes available documentation of all your backup information without ever leaving IT Glue. Administrators can see the status of all their backups and protected machines directly from the familiar IT Glue interface.
Product updates this quarter
Kaseya also unveiled other updates released this quarter including:
Kaseya VSA: VSA now provides a topology map visualization of both the network and endpoint environments. Users can speed troubleshooting, understand asset relationships, and actively manage devices from a single, unified view.
Unitrends & Spanning – Unified Backup Portal: The Unitrends Unified Backup Portal enables the management of all backups from a single portal to perform appliance, direct to cloud, and Microsoft O365 application backups.
IT Glue Password Folder Security: Organisations get full control over how it manages password access across the organisation. It includes macro (folders), and micro (individual passwords) controls to ensure that credentials map to specific user and team policies.
Unitrends Conditional Alerts: Reduces the noise of backup alerts to only those that need action. Customers can now specify conditions for alerts enabling known issue to cease raising actions.
Unitrends Helix: Announced in April, Unitrends Helix delivers a self-healing remediation platform powered by AI that monitors and automatically fixes the most common backup issues facing IT administrators, when managing backups.
RapidFire Tools Microsoft Cloud Assessment: This new module for Network Detective focuses on aspects of Microsoft Cloud related to Office 365 and Azure AD. The assessment covers Azure AD, SharePoint, OneDrive, Outlook Mail and Microsoft Teams. Resulting reports document and assess the configuration of the various Microsoft Cloud aspects. It also includes a Risk Report and Management Plan similar to other Network Detective modules.
RapidFire Tools Network Detective Work from Home: Also released in April, Network Detective Work from Home, features a self-service portal to empower employees, who are working off home computers, to initiate network and security scans to be analyzed and documented by their companies' IT support team before they connect to the corporate network.
Spanning Dark Web Monitoring: Released in March, Spanning Dark Web Monitoring is a first-to-market Dark Web Monitoring solution for Microsoft Office 365, and, in June for GSuite. It combines backup and restore functionality for Office 365 and GSuite with sophisticated Dark Web intelligence. The solution can identify, analyze and proactively monitor for an organization's compromised or stolen employee data.
Enterprise Times: What does this mean?
ProfitFuel and ProfitBudget seem more like marketing terms without any substance yet. On the Kaseya website, there is little reference to either of them currently. The new RapidFire modules seem aligned with ProfitFuel and the Unitrends Helix with reducing costs forIT Organisations.
What is important are the tighter integrations between the different products on the Kaseya platform. Kaseya has acquired most of its products through its purchase of other companies. It has had to address a variety of codebases. IT Complete is now becoming more like a platform and less a suite of products. The interesting thing is how far will Kaseya take this? Will third party products be able to interface to IT Complete rather than just the individual products beneath it? Kaseya will reveal more information about the product roadmap in a live broadcast later today.