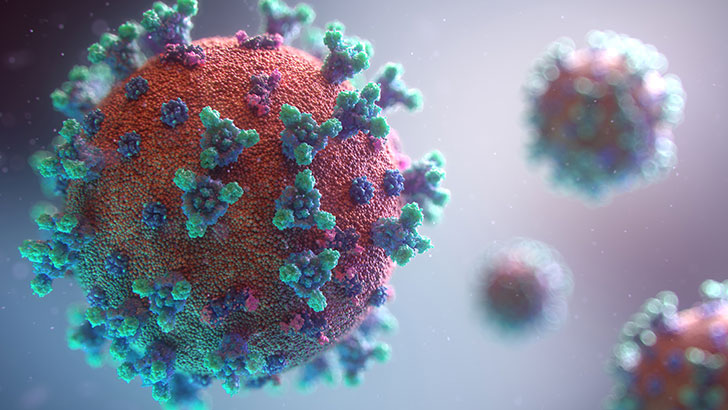 VST Enterprises (VSTE) and Circle Pass Enterprises (CPE) are to deliver a solution that should make it safer for people to go back to work. COVI-PASS uses VCode and VPlatform technology from VSTE. It uses a rapid COVID-19 test to see if an employee has SARS-CoV2 antibodies. It then records the test in COVI-PASS, which is scanned before an employee enters a work area. The goal is to give employers and other organisations an immediate view on how safe an employee is.
CPE claims it already has orders for over 50 million COVI-PASS from 15 different countries. It will begin pairing these with test kits that users of COVI-PASS will use to prove their health status. It is working with several biotech companies to create both test kits and test equipment.
According to Louis-James Davis, CEO, VST Enterprise: "We are delighted to be working with CPE to supply our VCode & VPlatform technology and Digital Health Passport to create COVI-PASS. It is also very encouraging that so many Governments and Enterprises across the world are engaging and using the COVI-PASS Health Passport and approved testing kits.
"We firmly believe that the digital Health Passport alongside Government approved testing kits is the key to removing the lockdown restrictions in a gradual and controlled way. The current technology being trialled using Bluetooth and proximity apps is fundamentally flawed because of its privacy issues of real-time tracking, the security and data breaches which we are already seeing and being reported and the reticence for citizens to uptake and download the tracing app."
How does COVI-PASS work?
There are four steps involved in making this work.
The user downloads the app to their smartphone device and adds their key information, including name, address and age. It is then secured using a biometric such as a fingerprint or facial scan. COVI-PASS also records the number of times a particular result has been scanned.
The user takes a Rapid COVID-19 test. It is carried out by a company medical team or any health professional trained to use the equipment. Importantly, the test is geo-fenced to that location, and the test results are then scanned from the testing kit into the individuals COVI-PASS. As the results are geo-fenced, an individual may have to undergo multiple tests to access different locations such as an office, sports stadium, concert venue or airport.
A traffic light system then confirms their health status as either red or green, red for positive and green for negative. The amber colour indicates a countdown timer to when another test would be due and required. The traffic light system applies to each test which allows access to expire when no longer required.
To access a location, the user shows COVI-PASS to authenticate their health status. Unlike QR codes which have to be scanned from a close range, CPE claims COVI-PASS can be scanned from several metres away. VSTE whose VCode is being used claim: "A VCode® can be scanned from over 100 metres, with an 80:1 distance to size scan ratio, at 170-degree angles, on and from moving objects, and upon any multimedia or television screen." It means that people can be scanned while approaching a location and approved/turned away safely. It should also speed up access to venues where large numbers of people gather.

COVI-PASS
How would this work in practice?
To get a better understanding of how COVI-PASS works and who is looking to use it, Enterprise Times talked with Adam Palmer, COO, Circle Pass Enterprises. We started by asking Palmer about what COVI-PASS was and how it will get people back to work.
Palmer told us: "A business will buy test kits, test equipment and COVI-PASS for its employees. It will provide a download code for employees to install COVI-PASS on their mobile devices. Three days before an employee returns to work they will be tested. The day they come back to work a second test will be administered. After that, a company will set its retest period."
ET asked Palmer how could he be sure the tests were accurate. After all, there has been controversy over the inaccuracy of many of the current tests for SARS_CoV2. Palmer said: "We are supplying test kits that have been tested by an independent lab in the Netherlands. It has certified the efficacy of the tests, and we are going to announce partnerships in the next week with companies who will supply the test kits and the test equipment.
"We are using suppliers who have already shipped millions of test kits to countries outside the UK include inside the EU. It allows us to be confident about the accuracy and have trust in the results."
Who is looking to deploy this?
With the first of 50 million COVI-PASS due to ship, ET was interested in who would use them. Palmer wasn't in a position to announce customer names but was willing to talk about specific industries and how they would use COVI-PASS.
The process for enterprises is described above, but ET was interested in access to sport and entertainment venues, care homes and airlines? Palmer gave an example of how this could work for some of those.
Care Homes and Retirement Villages
Both of these have a significant challenge with SARS-CoV2. They have elderly at-risk populations and visitors from outside who could easily become a source of transmission. By requiring all families to undergo testing and have a valid COVI-PASS to visit, would increase biosecurity. It would allow the facility to use geo-fencing to manage anyone coming on their property.
Additionally, many retirement villages have a lot of delivery drivers. By working with supermarkets and delivery companies, COVI-PASS could be used to create a safe delivery zone. Those without a valid COVI-PASS would have to leave deliveries in a reception area to be delivered by staff or collected by residents.
It also works for residents and staff and provides peace of mind for others on site. It is especially important for visiting healthcare workers such as doctors, nurses, chiropodists and physios.
Airlines
Palmer sees air travel as an ideal case for proving COVI-PASS. He sees the need to establish health status as essential for any holidaymaker or business traveller. Airlines want a solution that protects their staff and their customers. Further pressure on airlines is that without any solution, the requirement to quarantine will kill travel, so they want to see something that works.
Palmers says it will work as follows: "A customer buys a ticket and is given the date by which they must have a valid first test uploaded to COVI-PASS. No test, no ticket. Passengers will then be given an arrival slot at the airport where they will be given another test. If both tests are OK, they will then pass through security and be allowed to fly. Before returning, the passenger will go through an identical process."
ET asked Palmer who would administer the tests. He said it could be the airline or the airport. It raises interesting challenges in terms of administration of the tests. It is not unreasonable for an airport to mandate the supplier of test kits and test equipment. Governments may even take that decision out of the hands of airports and airlines by supplying the equipment themselves. It is also likely that governments would want passengers COVI-PASS data uploaded to the current Advance Passenger Information system. It would speed up boarding and immigration processes.
Palmer also pointed out that COVI-PASS can hold proof of other vaccinations. For travellers going to countries where vaccinations such as Yellow Fever and Typhoid are required, it would reduce the risk of losing a vaccination certificate.
Sports bodies
The governing bodies of many sports are keen to restart. Football, rugby union, rugby league, cricket, athletics and hockey are just some of those who know SARS-CoV2 changes how they operate. Palmer would not talk about which clubs CPE is in discussion with, but did say that talks are going on with the governing bodies of several sports. He hopes to have more to say about this soon.
ET asked how he would see these bodies administering tests to players. Most professional sports clubs have medical staff and on-site facilities. Additionally, national sports bodies and training centres have medical teams who could be involved.
Palmer agrees and thinks this is how COVI-PASS and testing could be deployed to playing and non-playing staff. How it would scale up to fans, especially at larger venues, is not clear. Social distancing will already significantly reduce capacity. In some football clubs, social distancing may see access restricted to season ticket holders. It is not unreasonable that some may take the opportunity to add testing to the season ticket price.
However, any solution would have to extend across all venues used in any particular sport. It would not work if clubs had different solutions unless there was work to create a compatibility layer between solutions.
What will it cost?
ET asked about the cost of test kits. Palmer said: "Tests can cost between £3 and £5 each but depending on the bulk order from an organisation they can come down to £1." It raises an interesting challenge for organisations of different sizes and across different industries.
For an enterprise who would want two tests before people are at their desk and maybe a 14 day retest period, this would mean an additional cost per permanent employee of £4 in the first month and £2 after that. But what about temporary workers? Would the enterprise carry that cost, or would that be pushed back to agencies? If the latter, agencies may well push that back to their staff.
For more public areas, such as a sports stadium or an entertainment venue, this could get much more complicated. It would make sense to add this to the ticket price. The problem is that people who are coming from a distance away would need a trusted mechanism to get a test done.
Doctors already charge £60-£80 for a Yellow Fever vaccination. Independent organisations such as Vaccination UK charge as little as £15 for the yearly influenza vaccination. It will be interesting to see how sports and entertainment solve this problem. For many fans, adding another £15 to the price of a concert ticket to get tested would make attending concerts too expensive.
Enterprise Times: What does this mean?
This deal between CPE and VSTE to create COVI-PASS has a lot going for it. It provides a multi-use electronic proof of health solution that is biometrically locked to an individual. Importantly, it does not require tracking someone which is a hurdle for other technologies being looked at to get people back to work.
In the conversation with Palmer, he was keen to point out that this was not an immunity passport. He is right to do so. The World Health Organisation and a large number of articles in peer-reviewed publications such as The Lancet have questioned the idea of immunity from SARS-CoV2. They point out there is no evidence that having recovered means you cannot contract it again. It is a virus and as we know from another virus such as influenza, every year means a new vaccination.
With initial orders for 50 million COVI-PASS already in the bank, CPE appears to have a jump start on possible competitors. What is required now is evidence it works effectively. This means quick and reliable tests, effective geo-fencing and finding the right retest timeline. That is what employers will be focused on.
Opening this up to a broader public is a different challenge as you cannot download COVI-PASS from the website yet. The ability of VCode to be scanned from long distance and at multiple angles means it can work in a crowd, an airport, a railway station and a sports stadium. What is less clear is the volume of input it can take and still be 100% effective.
If the pricing is right, the tests and equipment suffer no supply chain issues, and CPE can train enough people, COVI-PASS could find itself in the vanguard of the COVID-19 recovery.