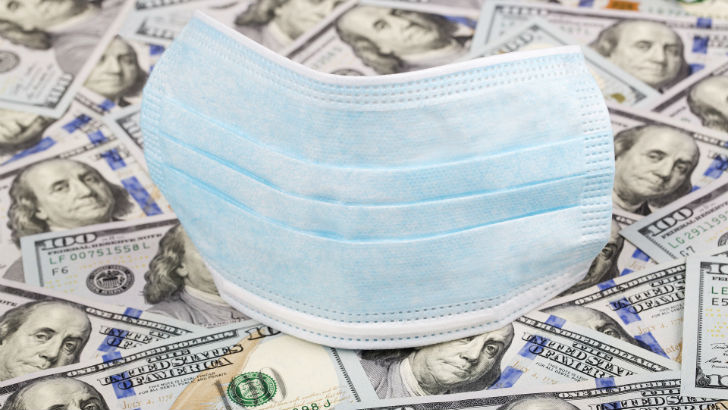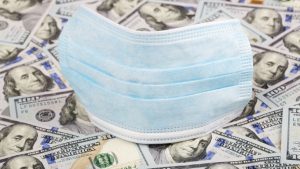 Launched in SuiteWorld 2019, Brainyard, is now regularly providing content including research from the NetSuite customer base. Jason Maynard, SVP Global Field Operations, NetSuite recently highlighted in a blog a survey that took a look at how business leaders are managing through COVID-19. The full survey writeup by Art Wittmann, Editor Brainyard is available here.
While the survey sample is small, only 174 executives, and limited to North America, it provides some interesting insights into the state of business.
How bad is it?
Pretty bad. 85% of respondents said their business was harmed by the COVID-19 outbreak, 53% classified that harm as substantial. In December 2019, 80% of leaders had a positive outlook. Both revenues and profits are also dropping. The expected average revenue is down 9% from 2019 figures and profits are forecast to be down 12%.
There is hope for a few businesses with increased demand for services and products. This has led to 14% of businesses bringing on more workers and 20% asking for more hours from existing employees. The statistics would indicate that some of this boost is short term and likely to disappear.
One interesting take out by Wittman is that based on a reduction in responses from finance leaders with middle managers filling the gap. Wittman states: "Our conclusion is that the finance department is heads down figuring out how to deal with short-term cash-flow issues while the rest of the executive team is in strategize-and-communicate mode."
This is a bit of a leap and with no qualitative evidence, hard to justify. He also believes that mid-sized companies are busier coping with the impact of the pandemic as those responses were down too.
Companies are taking steps
Hitherto, NetSuite has a marketing strapline of Ready, Set, Grow. Wittman slightly altered this to Ready, Set, Prepare – an indication of how much life has, and will change for a vast majority of businesses in the coming months.
In those steps, NetSuite found alignment with other similar research undertaken recently. Most organisations have carried out the following steps already:
Educate staff on new safety practices,
Cancelled business travel
Set up remote working for some employees
90% of organisations over $10 million have done these and 80% of smaller organisations have done so. More larger organisations than small ones have also initiated several other actions:
Cut Hours: (> $10 million – 39%) (<$10 million – 32%)
Offer paid leave: (> $10 million – 39%) (<$10 million – 26%)
Layed off employees: (> $10 million – 31%) (<$10 million – 20%)
Asked employees to work more hours: (> $10 million – 20%) (<$10 million – 15%)
Furlough some employees with benefits: (> $10 million – 12%) (<$10 million – 9%)
To help, most companies, more than 80%, are turning to federally backed loans and grants to help ensure survival. Some are also looking at state loans and grants where finance may be delivered faster.
In 2016, JPMorgan Chase & Co researched 600,000 businesses across the US. It found that the median small business has 27 days cash buffer days in reserve. Labour intensive organisations have fewer than the average number, 23 days. Those industries include Construction, Health Care Services, Professional Services, Personal services, Repair and Maintenance, Restaurants and Retail. The last four of these are also low wage industries where the cash buffer is only 19 days. These are also businesses that currently have little to no revenue due to social distancing.
What does the future hold?
All business are re-evaluating spending plans. Budgets are being cut, and capital spending is slashed. 60% expect large cuts and 13% smaller cuts. IT spend varies with some increasing spend (30%), while 39% are decreasing. Spending is likely to focus on enabling remote workers through the provision of laptops and software. That boost in IT spend is likely to be short-lived though as companies refocus on sales and marketing to get the business back on track.
The return to normality is being pushed back, as BigTime also found in a recent study. Around 40% see normality returning in less than 6 months. Around 35% see it taking a full year from April. The remainder either see it taking more than a year or have no idea. It will vary by industry. One CEO of an IT services company stated: "Our consulting division will struggle as clients are significantly cutting back spending in order to preserve their own cash flow. Managed services will see stable growth. Overall, we expect short-term declines with a slow ramp back to a normally functioning economy."
For some services businesses, there is hope. However, for hospitality and potentially retail, things may have changed for some time. Retailers have a way out. If they can leverage eCommerce solutions such as SuiteCommerce, there is an opportunity to switch from storefront to online. For hospitality, it is harder. Even Deliveroo, a NetSuite customer, and a food delivery service that one might expect to thrive in the current climate is struggling. James Ball in the Guardian explains why in a recent article. He says: "The answer lies in the fact that Deliveroo's real business model has almost nothing to do with making money from delivering food."
Enterprise Times: What does this mean
Another survey into the impact of COVID-19. In some ways, it is disappointing that the survey was limited to North America and that only a small percentage of NetSuite customers responded. The original concept of Brainyard is that it would deliver insights based on the NetSuite data set. While it highlights some of the key KPIs that retail sector should use to assess themselves, these are now out of data. There is likely a new norm for businesses as they look to recover from the pandemic and it will be interesting to see if NetSuite update the targets. For example Sales per square foot are currently listed as:
Foundational <$223
Competitive $336
Best in Class $510
Transformative >$595
Are companies achieving these figures? Should they be reset with social distancing taken into account?
As the world emerges from lockdown, business will resume. However, the story will be different across industries and while the survey results are interesting this will soon become a different story for different industries.
NetSuite has more than 20,000 customers in more than 200 countries. It could provide some really interesting data from across different industries and different countries. When it repeats the survey, it will be interesting to see what it finds.
Maynard is realistic in his summary stating: "We all know it's a long road ahead, but every journey starts with a single step and together we can rebuild and return to growth."
NetSuite will move from Ready, Set, Prepare back to Ready, Set, Grow again soon.