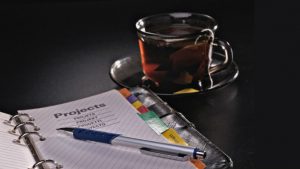 PMXPO was held for the 13th time last month. The annual event was unaffected by the COVID-19 pandemic as it is always a virtual event. Hosted by the Project Management Institute it draws project managers from around the world. In total there were around 44,000 attendees. The sessions are available online until June 26th 2020. This year KeyedIn was one of the key sponsors and led a breakout session entitled "Making the Case for Agile Portfolio Management". It also carried out a survey during the event that asked attendees, at its booth, about their prioritisation and drivers for agile transformation.
The survey
In total the survey gathered more than 920 responses, more than 80 countries were represented, but the majority (78.5%) were from North America (Canada or USA). The results were shared by KeyedIn in a recent blog by Courtney McClay, Marketing at KeyedIn. She noted three key findings :
Adapting to change is what is driving agile transformation, regardless of organization size.
Resource management continues to be the biggest challenge facing PMOs of any size – though interestingly those that have something in place or are "getting by just fine" largely say Prioritization is their biggest challenge.
About half (43%) of the PMOs surveyed with 100+ members of the PMO do not have a system in place.
KeyedIn has also compared the results to last years survey. It revealed that prioritisation has moved up by 4% (from 35% in 2019). Resource management has shifted down by a similar amount. 44.4% in 2019 to 40% this year.
Shawn Dickerson, Senior Vice President of Marketing, KeyedIn commented: "Resourcing is an essential piece of the project management puzzle and is even more challenging today with the added pressure of staffing uncertainty during the COVID-19 pandemic. It's also no surprise that portfolio prioritization is increasingly important as companies face the possibility of a global recession. When business leaders and PMOs have to start saying no to projects because of tightening budgets, identifying the most valuable initiatives among a multitude of requests is crucial."
Another look at the data
KeyedIn also shared the anonymised responses with Enterprise Times. The key findings are in line with that detailed by KeyedIn. However, there were some other interesting insights. The survey also asked what size of PMO existed within an organisation. Of the responses, three had meaningful proportions to evaluate.
35% had a PMO of between 0 and 10 people
46% has a PMO of 100-500 people
83% had no PMO
For those with a small PMO (0-10), the challenge results are reversed. 39% see prioritisation as the biggest challenge and 36.9% see resource management as the biggest challenge. This is not unexpected. In a smaller organisation, the PMO is likely to have a better awareness of all resources available. Visibility was also higher than average at 11.69% with only the organisations with a 500+ PMO higher at 15.69%.
Strangely, there is little difference in the results when looking at the whole set from the view of whether organisations have a PPM solution in place. Where the PMO is >500 Project financial management is a concern, except for those with a PPM in place.
On agile transformation, it seems that 35% of organisations without a PMO are not looking at it and 24% with a PMO 0-10 people are not either. All companies see adapting to change as the biggest reason though. Geographically only two had significant responses, USA (65.09%) and Canada (13.43%). Canadian responses were different with 49.61% seeing prioritisation as a challenge and only 31.50% seeing resource management as a challenge. This was different from USA who had resource management as the higher challenge (39.93%) and prioritisation slightly lower (39.11%).
KeyedIn aiming to help with PPM offer
KeyedIn also recently announced a new offer where it will waive the license fee for its PPM solution for the first 90 days. There are some caveats though. only qualifying organisations can take advantage, though this seems to be those that will need less than 50 seats. There is a fixed cost of implementation – $10,000. That figure seems to include the import of existing data. More complex organisations may be qualified out.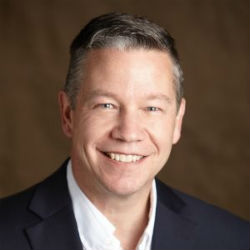 It is not clear how long this offer is available for. However, for organisations struggling to cope during the COVID-19 crisis, it could make a significant difference. Matthew Muldoon, Chief Product Officer, KeyedIn notes: "Effective portfolio management becomes especially relevant when the PMO has to start saying no. As the available resources and investment dollars shrink, the PMO needs hard data around capacity, value and strategic alignment in order to prioritize a portfolio of projects and ultimately say no to some initiatives."
Enterprise Times: What does this mean
This was a quick online survey which did not ask the level of seniority of the attendees. However, from a trend point of view, it pulled out some interesting insights. It also shows that companies are broadly faced with the same challenges. Though regionally it also highlights that there might be some differences. One might have expected a better alignment between Canada and the USA, but this was not the case.
The devil of this is in the detail. Additionally, it seems that even if companies already have a solution in place, they are not always satisfied with it. For KeyedIn it informs them that there is a need for the agile ready PPM solution. Muldoon, commented: "To help project portfolio managers address these key challenges of resourcing and prioritization as revealed in the PMXPO survey, our Integrated Portfolio Resourcing helps customers to resource the right projects with the right people and skills much more quickly than before, and ensures that those resource plans are enforced at the execution level."