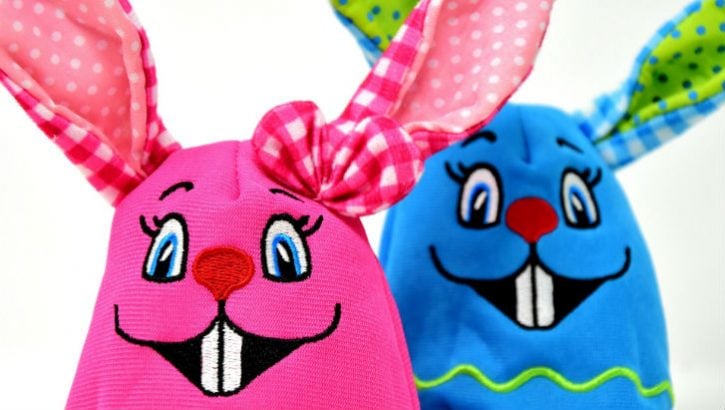 A day later than usual, after the long Easter break here in the UK, here is some of the news from last week. Another weekend in lockdown with the likelihood of a significant extension looming. These are very strange times and we wish all our readers and their families well.  Business seemingly continues as usual though with fewer announcements. Four acquisitions went ahead, and several initiatives look to assist those impacted by COVID-19.
Acquisitions
The Access Group acquired eLearning For You on 3rd April, strengthening its Health and Social Care division. With more than 420 customers, eLearning For You is a market leader in eLearning for the care sector. Terms were not disclosed.
Akerna is to acquire Trellis, a cannabis cultivation management and compliance software company for $2.0 million in an all-stock deal.
SDWorx has acquired Adessa Group, a SAP consultancy partner with five offices and 70 employees in Belgium, Germany, Spain and Switzerland. Terms were not disclosed.
Visma continued its acquisitions in 2020 by announcing the purchase of Draftit on 2nd April. The Swedish company provides SaaS based compliance solutions relating to HR, GDPR, pay, school, and social care. Terms were not disclosed but DraftIt has 80 employees and 95 mSEK in turnover.
Appointment
ADP appointed Nazzic S Keene to its board of directors, effective April 8 2020. Keene currently serves as the Chief Executive Officer of Science Applications International Corporation (SAIC).
Pyramid Analytics appointed Bill Balnave as Director of Solutions Engineering and Customer Success.
Business
Accounting Seed has partnered with Devices for Student by delivering its accounting solution free of charge to the non-profit. Devices for Students aim is to deliver 1 million devices to students to enable them to continue home study effectively during the COVID-19 crisis.
Akerna and Simplifya are partnering to integrate the Simplifya compliance software with its Leaf Data Systems government compliance solution.
ConnectWise has launched ConnectWise Certify, a cybersecurity education and training program with certification. Joy Beland, senior cybersecurity education director at ConnectWise commented: "We're excited to offer the very first cybersecurity training that has been created specifically for TSPs. The customized curriculum for each track consists of a full day of live training, an accompanying workbook and an exam at the end of the day. This training was developed with the goal of teaching TSPs the most important cybersecurity knowledge that will be useful and can be implemented immediately."
Infor launched an EAM focused user community in the Middle East.
Salt Edge has partnered with Credit Hero, a Hong Kong-based online lender to offer an open banking solution to offer real-time access to bank data.
Tipalti is to waive the platform fee for one year for guilds, nonprofits, and trade groups to assist them during the COVID-19 pandemic. It is not completely clear whether this is open to existing customers.
Customer
The Wine Collective (TWC) has leveraged the Boomi platform to gain a 360-degree view of its customer. It linked NetSuite with eCommerce and shipping applications including Shopify.
Bahrain's National Broadband Company selected SAP S/4HANA and SAP SuccessFactors for its next-generation ERP solution. The project will be delivered by Seidor, a SAP implementation partner.
Jefferson County, Texas has signed an agreement to implement Tyler's Odyssey Case Manager, Odyssey Attorney Manager, Tyler Corrections, and SoftCode civil process solutions. Tyler now services the largest 20 counties in Texas and 86 in total across the state.
Product
Automation Anywhere has created some new intelligent automation tools to help customers, during the COVID-19 pandemic. The new tools are being used in the UK, Macao and China. It also launched a $500,000 RPA scholarship fund for learning opportunities.
BlackLine has launched a 'Resource Hub for Closing Virtually'. The site includes access to webinars and thought leadership articles. Many of the articles require registration and it appears little more than a way of gaining leads.
Icertis has integrated its Contract management platform with SAP Ariba. It is now available on the SAP App Center.
MineralTree has added the capability of deeper integrations to ERP solutions for its AP Automation solution. There are few details in the press release, one assumes it has improved its API's and/or reached a partnership agreement with an iPaaS provider.
Nintex unveiled Nintex gateway. This provides the ability for customers to create workflows with embedded bots with a drag and drop interface.
OSAS has launched Traverse Global Service, an ERP solution focused on field service, commercial installation, and equipment maintenance for professional service companies. Dr. Michael Bertini, CEO, OSAS. Commented: "The release of Traverse Global Service adheres to our mission of delivering industry-leading software solutions. The marketplace was lacking a fully integrated service, mobile, and back-office ERP system tailored to their unique needs – Traverse Global Service fills this gap."
Pandle updated its mobile application enabling customers to create new customers/supplier from contacts.
Phenom launched Phenom Gigs. An internal job board for short-term work experiences, tasks, and projects, available as part of Phenom's Talent Experience Management (TXM) solution.
SimPro added new features to its solution with release 20.2.1.  They include mandatory due date, bulk item actions for attachments, the ability to add multiple sites to purchase orders and the ability to email a supplier contact from a supplier quote.
UiPath is offering healthcare organisations free RPA software to assist them during the pandemic. It is also offering its Automation Hub at no cost to existing customers and prospects for one year.
Workiva launched  "W for ESEF," a focused solution to help European companies simplify compliance with the European Securities and Markets Authority (ESMA) requirements for European Single Electronic Format (ESEF) reporting.
Xero HQ Payroll is now generally available. It includes features that help accountants identify which clients are set up for Single Touch Payroll (Australia) and therefore eligible for the JobKeeper program.
Yellowfin released version 9.1 of its analytics product. The new version contained improvements to Yellowfin Signal, Action buttons and Code Mode.