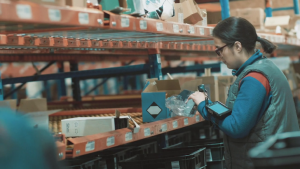 The leading health and beauty retailer in Ukraine is leveraging Infor WMS to increase efficiency and enable its growth. Eva operates more than 990 stores across the country, employing more than 11,000 people. Before the COVID-19 pandemic, EVA has bullish expansion plans. It was looking to open 150 new stores and increase its distribution centres from four to six, increasing available space by 25%. It also looked to expand its eCommerce SKUs to 150,000 and 40,000 for its stores. Each day it estimates it would pick 350,000 orders in 2020 within each distribution centre.
Déjà vu on the challenge
Founded in 2002, by 2011 Eva had 144 stores. By then IT systems in the distribution centre were running slowly, causing a delay in supplying its stores. It had been using EXXceed WMS since 2007 and looked around for a consultancy firm that might help with its review. It worked with LT Management and they helped to improve business processes as well as upgrading both systems and software. As a result of the improvements, LT Management became its partner of choice and it signed a support agreement in late 2011.
Roll forward to 2016 and with more distribution centres in place and more retail stores the systems were starting to creak again. Eva was a victim of its own success. Its processes, once efficient in a smaller operation, were no longer fit for purpose and caused an issue with processing times. An example of this was the picking process itself. The process used would check stock availability, reserving stock for each order. A second stage would then issue picking lists for each worker to physically pick the stock.
The latest challenge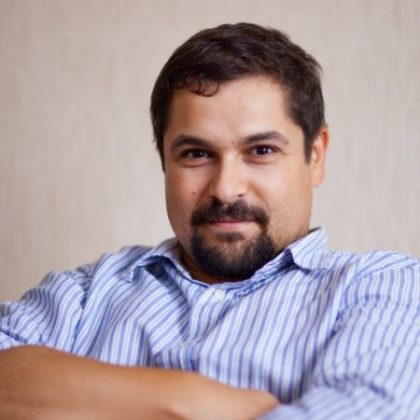 It became clear that Eva needed to improve the solution. It wanted to implement modern picking technology and integrate the solution both to its existing EEP and the Qlever Intralogistics conveyor and equipment management system and the control module it uses.
Enterprise Times asked Konstantin Tverdokhlib, Director Of Sales Marketing at LT Management about the challenges faced by Eva. Eva decided to review the WMS market and looked at several solutions including:
It chose to deploy the latest generation of Infor WMS, version 11 and worked with LT Management to deploy the new solution. Enterprise Times asked Tverdokhlib why Infor own the contract. He replied: "Performance, easy integration, vendor-independent (zero coding) adjustment ability (user interfaces, reports, business process etc.)"
The solution
Eva chose to deploy a WMS solution within each distribution centre. There are several reasons for this. Infor does not offer a cloud solution yet to the CIS region. According to Tverdokhlib, there is little demand for this outside the major cities as connectivity often fails. Tverdokhlib noted: "There are still some connectivity issues in our region, and warehouses are obviously located outside of major cities. In the case where connection fails, a warehouse becomes inoperable and no shipments can be done. That is unacceptable."
This meant that Eva implemented five different WMS solutions, each connecting back to their central ERP in a hub and spoke architecture. This also means that the workload is distributed and only processes the local requirement. The WMS solutions do not interact with each other, only via the central ERP solution. This increases resiliency and ensures that should one system fail, then the other distribution centres continue to function.
As for the modern warehouse technology that the WMS integrates to, Tverdokhlib commented: "mainly they use Honeywell Dolphin 70+ ring scanner HW86xx for the picking. There are some Intermec RF Guns."
The system is used by 450 staff already and will expand this year to 680. Dmitry Martynov, Infor's official representative in Russia and the Commonwealth of Independent States (CIS) commented: "The architecture of Infor's warehouse management solutions helps companies seamlessly grow and scale their capacity. In any situation (increasing order volume, product range expansion, increasing number of stores, etc.), the solutions will work stably and reliably, meeting all the requirements of the business."
The results
Now implemented, Eva has tracked improvements to its operation between 2018 and 2019. Some of the statistics are impressive.
A four-fold reduction in the number of errors in order picking.
A reduction in the number of complaints from 0.14% to 0.04% of the total volume of orders.
A 20% productivity increase in order picking.
Elimination of paper-based processes.
These results coupled with changes to business processes have yet again improved the efficiency of the Eva operations. It is now prepared for its next leap in growth. That growth continued in 2020 with the opening of five stores in Marchin Karkov, Nikolaev, Khmelnitsky, Bolgrad and Novgorod-Seversky. The stores continue to operate as Eva sells Hygiene products. It has undertaken to conduct temperature checks for all staff at the beginning of each day in every store and distribution centre. A measure designed to help slow the spread of COVID-19.
Denis Zakora, EVA's warehouse logistics manager commented: "Thanks to the capabilities of Infor WMS and the experience of LT-Management, we were able to implement all the best business practices used in modern distribution centres. We transitioned seamlessly to modern working methods and technologies, and now we can maintain high-growth rates that are not limited by the capabilities of the warehouse system. Despite the industrial status of Infor WMS, this system allows our company to introduce new processes and independently open new warehouses."
Enterprise Times: What does this mean
The importance of expert partners is the key message of this story. LT Management has worked with and clearly understand the Eva business deeply. Its expertise with the Infor platform and the ability to implement the solution in a way that was not disruptive. It also improved business practices simultaneously, which is impressive.
Oleg Landyshev, project manager of LT-Management commented: "During the implementation of Infor WMS in the distribution centres of the EVA chain, the LT-Management team addressed all the needs of the customer. The company expertly performed the implementation process and integration with corporate systems. As a result, the Infor WMS solution has provided the distribution centres with the all-new technical capabilities necessary for their growth."
In some countries, the cloud is not yet the answer for all organisations. Infor has proven that its ability to deploy its solutions, both in the cloud and on-premises, benefits many of these customers. Eva can also upgrade the software easily, assuming few customisation's were deployed. Eva is one of the few non-food retail companies that may weather the COVID-19 pandemic crisis. However, until the economic impact is uncovered there may still be a downturn in business. Key though is the increase in efficiency it has realised from the Infor WMS. This will stand it in good stead for further growth in the future.