SAP has pre-announced its first-quarter results and updated its outlook for 2020 in light of the COVID-19 pandemic. The quarter ended on 31st March 2020. Not surprisingly, while the first two months were good, in the last month a lot of business was postponed. Postponed, may be an optimistic view as some business are now less likely to move ahead. They may not even exist after the pandemic. The impact was a steeper than originally expected fall in license revenue. Despite this, the numbers are impressive:
IFRS Cloud Revenue Up 29% €2.01 billion €2.01 billion;
Non-IFRS Cloud Revenue Up 27% €2.01 billion
Software Licenses Revenue Down 31% to €0.45 billion
Total Revenue Up 7% to €6.52 billion
IFRS Operating Profit Up More Than 100% to €1.21 billion;
Non-IFRS Operating Profit Up 1% to €1.48 billion
On extraordinary cost noted on the balance sheet was €36 million due to the cancellation of Sapphire, its annual event. This would have been spread over future quarters. SAP will have incurred other cancellation costs as well in lesser amounts, for example, Innovation X in London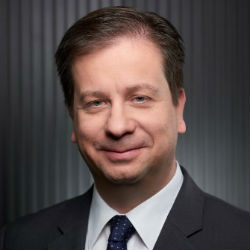 SAP believes that the shift to subscription revenues has helped it. It now has more multi-year agreements in place. Luka Mucic, CFO, SAP commented: "Our multi-year emphasis on building a strong base of more predictable revenue has made SAP more resilient than ever. Combined with an even more prudent expense management and a continued focus on innovation we will weather the COVID-19 crisis and emerge stronger than before as we have done in past downturns. Our updated guidance demonstrates that even in this challenging environment SAP remains healthy and stable."
Business Outlook under COVID-19
SAP is one of the first tech companies to announce results and revise its outlook following the start of the pandemic crisis. The outlook is based on a key assumption: "the current COVID-19 induced challenging demand environment deteriorates through the second quarter before gradually improving in the third and fourth quarter as economies reopen and population lockdowns end."
It revised its Non-IFRS cloud revenue to €8.3 billion to €8.7 billion, from €8.7 billion to €9.0 billion. Note that this is still up from 2019 revenues of €7.01 billion.
Non-IFRS total revenue is now expected to be in a range of €27.8 to €28.5 billion at constant currencies (2019: €27.63 billion), up 1% to 3% at constant currencies. The previous range was €29.2 to €29.7 billion at constant currencies.
It acknowledged that currency fluctuation may still have an impact. What it did not do was share likely revenues for the second quarter. This is likely to be the hardest hit quarter as the lockdown will still be in place. If the pandemic continues, and some say it will for several months the impact will be deeper.
Response to COVID-19
SAP has also announced several initiatives to help employees, customers and prospects through the crisis. These include:
Also, it is helping government organisations such as the City of Hamburg develop digital application processes to collect and process applications for financial aid.
Enterprise Times: What does this mean?
While there is a dip in revenue, it does not seem as bad as many might have expected. Is this an optimistic view looking forward? It is hard to tell. Economies will recover but there will be some industries that are hard hit and unable to recover quickly. Others may look to invest in transformational technology faster to gain the efficiencies that they will need to survive in the medium term.
Enterprise customers may delay but are unlikely to change plans as they look many years ahead. The advent of mass home working may also see many business and finance leaders seeing the benefit of cloud computing and looking to accelerate their change.