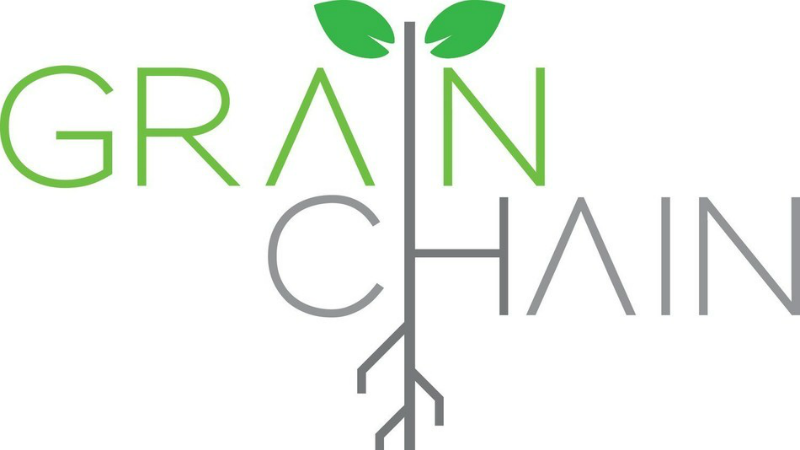 GrainChain, a blockchain platform for the agricultural ecosystem businesses, plans to expand its operations by moving to the Symbiont enterprise blockchain platform, Assembly. Assembly provides robust privacy features with the scalability GrainChain believes it needs to satisfy the demands of its existing and future markets.
"Our mission has always been to help support farmers around the world," comments Luis Macias, Chief Executive and Founder of GrainChain. "By pulling the agriculture supply chain onto blockchain technology, we're helping every participant in that ecosystem — from farmers to bankers to grain elevators — get fairer value, faster payment and a bigger participant pool. We cannot be constrained by technology — which is why we moved to the Symbiont network. Symbiont is the blockchain engine that will help power our global vision."
The Grainchain background
Grainchain has established operations in Texas, Honduras and Mexico. It wishes rapidly to extend its value proposition to those countries with agriculturally-based economies which could benefit from better technology.
A key element of this is GrainChain's use of smart contracts. These provide low-income farmers with faster-to-arrive payments, an often critical dimension for struggling farming businesses.
Enterprise Times has discussed GrainChain previously. In this instance, GrainChain's technology was relevant to coffee production in Honduras.
Evolving from Hyperledger Fabric
Before this move to Assembly, GrainChain used the Hyperledger Fabric blockchain. But Grainchain has found that it needed to move to a more scalable network with full enterprise-level support. GrainChain requires this for easier global growth. Having moved to the Symbiont network, GrainChain has seen a substantial improvement in:
platform performance
privacy.
These features have allowed GrainChain to increase substantially (no figures given) the number of farmers, buyers and grain elevators that it is servicing. Already working with 20+ commodities, GrainChain now plans additional commodity types for its platform.
"GrainChain's mission to empower farmers is one that we truly believe in," comments Daniel Truque from Symbiont's Alternative Assets team. "The Symbiont platform was purpose-built for this kind of global scale. Around the world, the agricultural supply chain is plagued by inefficiency and lack of digitization, which is keeping money out of farmers' pockets. It's time we change that."
Symbiont's Assembly
Symbiont is an enterprise fintech seeking to create next generation financial markets infrastructure using blockchain technology. It works with institutions such as Citi, Nasdaq, Ranieri and Vanguard. Symbiont shares, with GrainChain, Overstock as an investor (via Medici Ventures).
Assembly is a blockchain platform for building networks in which multiple, independent entities share data and logic in real time. As a decentralised database, it replicates and executes application logic in the form of smart contracts. In Assembly, a smart contract is a self-executing cryptographic agreement. In Symbiont's system, these contracts refer to logic:
shared on the blockchain
written in an embedded domain-specific language in Python.
A Symbiont network has no single points of failure or trusted third parties. Cryptography enables the sharing of private data, peer-to-peer, with all communication happening via a distributed log. the latter provides the audit trail of network events. Symbiont says it developed Assembly to satisfy the standards of institutional finance in security, reliability and performance.
GrainChain recently closed a funding round of $8.2m, led by Medici Ventures. The latter is the wholly owned blockchain subsidiary of Overstock.com, which has also invested in Symbiont.
Jonathan Johnson, President of Medici Ventures and CEO of Overstock, says, "These are two powerful, purpose-driven companies coming together to bring important technology to the global agricultural community. We have ownership in both GrainChain and Symbiont because we believe in their underlying value propositions and advanced technology and the potential impact they will have on the verticals and countries in which they do business."
Enterprise Times: what does this mean
GrainChain's platform use blockchain, IoT and advanced logistics systems to expedite agricultural settlement payments to farmers and suppliers while providing the immediate availability of tradeable commodities to buyers. In the agricultural world, swift payment is, arguably, disproportionately important.
For Enterprise Times, however, the unsung aspect of the adoption of Symbiont's Assembly by GrainChain is its replacement of Hyperledger Fabric. This could be because of the common interests/investments of Overstock/Medici Ventures (in both Symbiont and GrainChain). Or it could be confirmation that Hyperledger Fabric is nowhere as scaleable as its proponents would like enterprises to believe. or both.