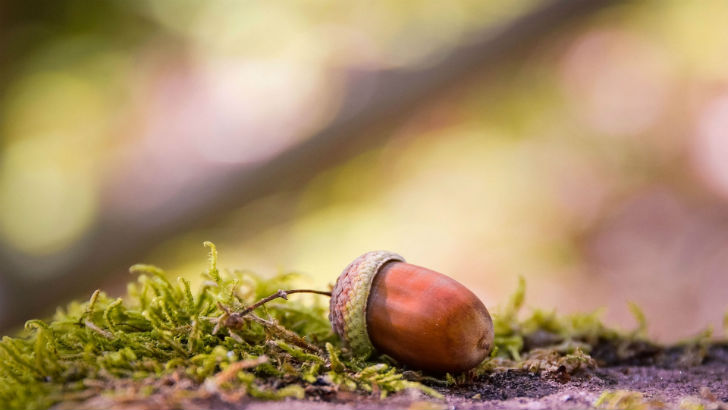 Accounting Seed recently announced the opening of their first office in EMEA. Enterprise Times spoke to Shane Deacon, Vice President, EMEA about the company and its ambitions in Europe. Accounting Seed is an ERP solution built on the Salesforce platform. Enterprise Times first asked Deacon to explain a little more about Accounting Seed:
"Accounting Seed is a fully native and full accrual solution built on the force.com platform. We have a very open architecture. What does that mean? It means that instead of having a robust, but very rigid, back end financial system, you can use Accounting Seed built on the salesforce.com platform. You can configure the environment to be perfectly aligned to your business processes.
"We're coming to the table from a slightly different angle. Our software aligns to your business requirements in accounting. Rather than traditionally you've got software which is very fixed and very difficult to change. You often have to change your business process to fit the software. That's our fundamental USP and that is really applicable to every business out there be it small, medium, or large.
"We were founded by a tech entrepreneur a CPA called Tony Zorc. He actually started by building connections from CRM to finance. He thought 'there is a better way of doing it' We no longer should to be connecting finance to CRM or exporting data from your CRM over to finance we should have all of the information in one place'. Because he had that lightbulb moment, he built out the accounting framework on top of the Salesforce CRM. We released our first version of the product 10 years ago."
Accounting Seed in Europe
Accounting Seed has just opened its UK operation. Companies normally have a footprint in country when opening an office. How big is that footprint in terms of customers, partners and employees?
"We had more than 40 customers in EMEA, 16 in the UK prior to us opening the UK office. All of those customers were serviced from our US operation with minimal marketing in the EMEA. We had half a partner in place six months ago."
(Deacon explained this as Accounting Seed having a US centric partner, VRP Consulting, with an operation in Europe. VRP Consulting has offices in the UK and the Netherlands and a development centre in Belarus.
Deacon continued: "One of the things I've been tasked to do initially is increase customers, and to increase and build on that partner network. We are now edging towards signing up the fifth partner looking after EMEA."
Are those five in the UK or are they spread across Europe?
"Three are in the UK, one in Germany and one in France. We're in discussion with the partners that cover other regions. We offer a few different partner models; implementation partner, implementation and referral, and a more traditional reseller partner right. There is a fourth one, which is an app partner."
In terms of those customers, are they headquartered in EMEA?
"They are completely across the board. Some of them are quite small and some mid-sized. Some of them are the HQ and some of them are divisions of larger organisations where the large organisation is probably on a completely different system. They are using Salesforce already, and they wanted an accounting solution that was built natively on that platform."
How many employees in the UK?
"A mighty one!"
What about plans to grow this year?
"The intention is to grow not only the customer base and partnerships but to hire direct AE's (Account Executives) and direct SE's based out of the UK."
When you say SE's, what do you mean?
"SE's in our world are sales engineers and they are a very important part of the sales process. They work with the AE in the sales flow. The SE is the subject matter expert and typically they are chartered accountants and Salesforce product experts as well. As it happens, they've got similar skillsets to our delivery team."
Are you looking to hire delivery team in the UK ?
"Longer term because we've got what we feel is an amazing partner infrastructure at the moment that we've just put in place. Partners are our preferred mechanism to do delivery but we do do delivery ourselves in the US. Longer term yes we will probably have the delivery team expand and some of them based here."
Who does Accounting Seed target?
Where is your sales focus in the UK? Do you have any specific vertical or size of company?
"At the moment we are vertically agnostic. We have customers in every single vertical. If you look at the data, there does tend to be quite a lot in, professional services and consulting services. We've got a great customer base in the not for profit and manufacturing as well. But we don't particularly target or focus on them."
Do you target existing Salesforce customers mainly?
"Great question, we have got an ISV and an OEM contract. 80% of our focus is currently on current Salesforce customers that want to use a Salesforce accounting package on top. However, we've got an OEM contract with Salesforce so we can resell Accounting Seed with the underpinning powerful technology to a non-Salesforce account. Hence the reason we were going to Accountex, (this event is postponed until November now) the accounting show. Some people there won't even have heard of Salesforce. They can still come us and reap the benefits of the configurable back end and purchase Accounting Seed, not having understood or even know who Salesforce are."
On app partners
In North America Accounting Seed already works with several app partners. These include Avalara, Ascent ERP, Concur and Krow. Some of these are on the Salesforce platform, but not all. ET asked Deacon if there any app partners in Europe that he intends to work with?
"There's a couple we are talking to but we haven't formulated or forged any formal relationship in the UK yet. We are prioritising the implementation partners and getting app partners is a lower priority.
"Let me just expand on that a little bit. What we find is the implementation partners that we're signing up to do the delivery of Accounting Seed typically have built an app or work with another ISV solution which they resell as well. This sometimes complements Accounting Seed. So it's another string in their bow as well."
Looking forward
ET asked Deacon what is he hoping to achieve in 2020?
"We're hoping to achieve three fundamental things. We need to get partners, customers and revenue to a certain point by the end of this year."
Looking further afield than UK. What are your plans for the wider European market, do you have localisations in place?
"The focus for me has been the UK and Ireland. We've got some partners just about in place within the UK. We are also looking at France as a target region and we've got partners we're talking to there. The same in Germany. They are the initial areas.
"We haven't really seen localisation as being much of a blocker. We are used in over 30 countries and yes when you first go into a country there is perhaps some legislation, and obviously some language hurdles to overcome. Because we're based on Salesforce, we can very, very easily adapt and adhere to those legislative requirements. With Salesforce you can automatically convert over to any local language using the Salesforce workbench translator tool. It's not been an issue today when we've moved into a new country. But there are obviously some nuances when you do the first customer in a new region."
So does Accounting Seed support the French accounting standard?
"We're working through that process now with a company in France to make sure that we do meet those needs. Those needs need to be met both from a B2B and B2C perspective, from an invoicing and from a fraud perspective as well. We have customers in France. We do adhere to the legislative requirements for those customers."
What are Deacons challenges?
"In EMEA the brand Accounting Seed isn't so well known and  understood. People will naturally go towards a QuickBooks, a NetSuite or a FinancialForce. When we compete against these products , more often than not we will come out as the contracted vendor. But we haven't had people on the ground over here. People don't naturally think of Accounting Seed in EMEA  ahead of the other companies. In the US, by the way, that's the other way around, people have heard of Accounting Seed. The biggest challenge is brand recognition."
Enterprise Times: What does this mean
Deacon has a tough job on his hands, especially now with the travel restrictions in place for many people. Accounting Seed is also likely to find the challenge of localising for the European market and maintaining that localisation bigger than Deacon would infer. Until it does so it is likely to find better traction in the low end of the market, especially for those on the Salesforce platform. If it weren't for the Coronavirus the timing was good.
Sage Financial (Live) is no longer sold and Accounting Seed will hope to pick up one or two partners. Its rival on the Salesforce platform, FinancialForce has already benefitted from this. Sage Intacct has launched in the UK but is some way off a European launch. The Ledger, a UK based accounting solution on the Salesforce platform, has not launched yet.
While there is a gap in the market, Accounting Seed will need to increase partners and will probably have to invest quickly to increase the team once the situation is closer to normal. The great unknown is whether organisations that have had to work from home in the next few weeks will now be convinced of running a cloud accounting solution. If they are then this could be a great opportunity for Accounting Seed. However, they will need more feet on the ground, either direct sales or via resellers.