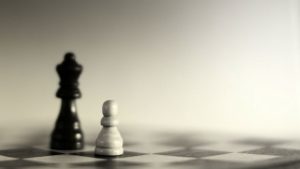 FinancialForce has announced that it has added three Sage Partners to its partner ecosystem. Xenogenix is a Salesforce Silver consulting partner that was a Sage Financials (Sage Live) partner and has moved its allegiance to FinancialForce. Cloud Coachers represents its first channel partner headquartered in Spain, it was also a Sage Financials partner. The third, ION Industries is maintaining a relationship with both software vendors, it was also a launch partner for Sage Intacct. The move comes shortly after Sage announced that it would close down Sage Financials at the end of 2020 or whenever the current subscription contracts expire. It ceased selling the product earlier in 2019.
Why did Xenogenix make the switch?
Enterprise Times spoke to David Ryles, Principal Lead Consultant, Financials, Xenogenix about this announcement. ET asked Ryles why the Salesforce partner wanted to work with an ERP vendor in the first place.
Ryles replied: "Xenogenix was founded as a Salesforce partner in 2007. From fairly early on the directors vision has always been to be able to provide the ability to put the entire business on the Salesforce platform. Since 2007 they have looked at developing partnerships to do that. One of the last pieces of the puzzle has been finance and that is why we became a Sage Financials partner a few years back now and why we have gone onto become a FinancialForce partner."
It was that end of life for the Sage Salesforce product that prompted Xenogenix to find a new Finance solution: Ryles commented: "After we learned about end-of-development for Sage Financials in February 2019, we immediately began an extensive evaluation of SMB/Mid Market ERP solutions that offered seamless integration with Salesforce. Our priority was to select a robust but flexible solution, where the vendor fundamentally understood the responsibility of being a supplier of business-critical software."
With Sage Intacct also integrated with Salesforce and Sage launching the product in the UK late last year ET asked Ryles why it chose FinancialForce rather that Sage Intacct. He answered: "Because its on platform. We actually did some digging around while we were considering it (Sage Intacct) and actually its not full integration at all. There are a handful of integration points that they have pre-built but it won't be anything like a full integration. It would not give us the flexibility that being on platform would."
Ryles concluded: "We committed to remain impartial throughout the evaluation but it was obvious from the start that FinancialForce stood head and shoulders above the competition. FinancialForce's products support and offer value to a wide range of business sizes and verticals. The added benefit of being Salesforce native meant that FinancialForce was the clear winner."
Xenogenix looks forward and back
Xenogenix also brings some vertical expertise to FinancialForce. Ryles said: "One of the areas we've had a lot of success with in the past is telecoms. In terms of things like revenue streams they are fairly consistent across different businesses, but they'll have very different workflows as to how they get those different revenue streams. We've got a lot of knowledge around the telecoms market and how those businesses work. With each of those customers we will spend a lot of time on understanding their business and scoping their business and then designing the workflow that works very closely to them."
Ryles added that Xenogenix has delivered solutions into other verticals including high tech, healthcare and hospitality. Xenogenix also has existing Sage Financials customers. ET asked him what its approach with those, especially with an end of life looming.
"We're trying to work with them at the moment. I'm not aggressively trying to push anybody across to FinancialForce. One of the things that makes it different is that it's very important for us as a business is to be seen as a trusted business advisor. We're working with those clients. The priority is to make sure that they understand the gravity of the situation, the time frames in which they've got to work. To support them in putting a plan together to be successfully off Sage Financials by the end of this calendar year. That's first and foremost.
"Then of course, as part of those discussions, we're willing to talk about FinancialForce and what we can potentially do for them with it. For a lot of these clients, Sage Financials was the first time they got into finance on Salesforce. They thought it was something that was going to provide a lot of value. A lot of these clients now have seen, using the product over the last year or two, that they get a lot more value than they ever could have imagined. Therefore, FinancialForce is the only viable alternative."
Cloud Coachers
Enterprise Times also spoke to Jeff Edwards about the announcements. He confirmed that Cloud Coachers is its first partner in Spain. Is this the start of the international expansion, long promised by FinancialForce? Edwards commented:
"We have a fully localised product in Spain being delivered this quarter (Spring 20 release). We really haven't had a product to go with in Spain. We have in the UK, US, Canada and Australia. We have customers that are headquartered in those countries that have Spanish locations, but basically utilising the English language UK version of the product. Now that we are shipping localizations for Spain, France, Belgium (and Luxembourg), we are starting to light up partners in each of those countries."
Further localisation is planned. The current roadmap has localisation for Germany, Austria, Switzerland and the Netherlands in the Fall 20 release. After that the Nordics and Italy will follow with some Asian countries due in Fall 2021.
Will FinancialForce look to add more partners?
Edward answered: "I don't want to overload those countries. Some of the legacy software organisations have thousands of partners. We're going to focus kind of more on quality. Over time when you think about different verticals in different cities, you could be in the 10-12 range in France, but we will be fairly targeted and selective in those recruitment efforts."
Edwards revealed that a partner announcement in France is imminent and more will surely follow.
ION Industries
Enterprise Times also spoke to Rob Mathieson about the announcement. ION was also one of the launch partners with Sage Intacct last year. This may seem to create a conflict for a reseller. However, Mathieson told Enterprise Times that both companies are fully aware of the relationships. Mathieson explained its approach saying: "We are an independent financial advisory firm. We work with companies that know they need to go through financial transformation but don't know what product to go with. We work with Sage Intacct, FinancialForce and another product AccountsIQ. We will work with that customer to identify the appropriate product and recommend one they should use.
"Really it comes down to whether the customer wants an on platform solution (ION is also a Salesforce partner) or actually is it just an incredibly loyal Sage customer. We're based in Newcastle and they have such a loyal base up here that's just their go to product."
Once chosen ION will then help to implement the solution. ET also asked Mathieson whether it would extend its relationship with FinancialForce to include reselling PSA.
"Potentially yes, we are not doing PSA at the moment but we are conscious that is a very growing product for them."
Enterprise Times: What does this mean
Channel is hugely important for FinancialForce as it looks to scale. Edwards is still talking to the remaining Sage Live partners as well as others. None of these partners are huge but they will provide implementation resources for the FinancialForce ERP solution. It will be interesting to see whether they also adopt the PSA solution in time. What will give FinancialForce a boost is the additional customers that Xenogenix at least is likely to bring across. These implementations will need to be completed this year due to the sunsetting of Sage Financials. It should help the UK organisation hit its targets. More importantly, other Salesforce users will look on with interest. The Salesforce community is tightly knit. Success at one company may help to bring more leads and deals in 2021.