FinancialForce has announced the appointment of Melissa Frugé as Chief Legal Officer. Frugé started her role at FinancialForce in February and replaced John Moss who left in January. Frugé will be responsible for global legal matters at the company.
Previous roles saw Frugé serve as Vice President of Legal for OYO Hotels and work for e-commerce vendor Brandless, Inc, Spredfast Inc, HomeAway and Borland Software corporation.
Notably, Frugé has experience of leading the legal aspects of an IPO. She led the $250 HomeAway IPO in 2011. She also has experience of complex acquisitions and strategic transactions including partnerships. It will be interesting to see what of that experience is relevant at FinancialForce. Will it look to acquire this year?
Tod Nielsen, President and CEO of FinancialForce talking about Frugé said: "We are thrilled to welcome Melissa, with her deep expertise in legal affairs and track record of success, to our executive team. Her transactional, legal, and compliance experience will be a huge asset as we enter our next phase of growth and Melissa will play a key role in helping guide our company to even greater success."
IPO back on the table?
The question of an IPO has not recently been broached. Is it now the time that the question should be posed again to Nielsen? That question was probably more pertinent in January. The business uncertainty with the Coronavirus pandemic may mean that it is shelved for a further 12 months.
However, acquisitions are not so far fetched. There are likely to be smaller businesses that may struggle in the coming months. This might be an opportunity for FinancialForce if it can maintain its own revenues and sustain growth. That growth Nielsen revealed in a recent interview is around 25% and saw the company each $140 million in annual revenue. Nielsen commented: "We see strong business both in our financials play, our ERP play, as well as our professional services automation, and business is going well,"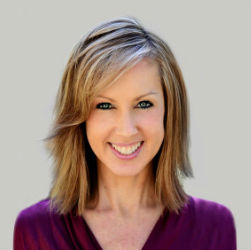 This may also be exceptional circumstances that mean its VC backers open up their purses to reinvest in the company. Will they provide funds to fuel acquisitions in the back half of the year? FinancialForce two main backers are Advent International and TCV. Its last funding round was led by TCV in 2015 raising $110 million.
Frugé herself commented: "I am thrilled to join FinancialForce, a company that is shaping the future of business by providing organizations with a complete, customer-centric view of their operations. I look forward to working with the company's world-class customer base that is accelerating growth and automating business like never before."
Enterprise Times: What does this mean
FinancialForce has quickly filled the hole left when Moss left the company. It has yet to fill the Chief Marketing Officer role though Tony Kender joined as CRO earlier this year. Whatever she joined the company to prepare for, be it acquisitions, IPO or something else,  she is no doubt busy.
Frugé is no doubt working sorting out the ramifications of the Coronavirus pandemic. As this runs its course in the weeks and months ahead what is  the impact on software vendors? Can they come out of it stronger, with a renewed purpose and better focus?