De Beers Jewellers is to implement a combination of Oracle retail solutions to enhance customer experience. The global jeweller has a long associations of working with technology and data. It introduced the concept of the 4 C's to assess the rarity of a diamond: Carat, Cut, Clarity  and Colour. In 2013 De Beers launched Iris, an iPad application developed by Somo. This enabled customers to showcase the 4C's and brilliance of each diamond sold. Iris is now available in each of its 33 stores across 15 countries.
It has now decided to roll out Oracle's point of sale technology to further enhance the customer experience. It will hope for the same success that it had with Iris, 300% ROI in the first five weeks, though that seems unlikely. Oracle Retail Consulting Services will help the business to implement Oracle Retail Xstore Point of Service and Oracle Retail Xstore Office Cloud Service. In doing so, it hopes to extend the ethos behind Iris to its wider jewelry collections.
Changing the buying experience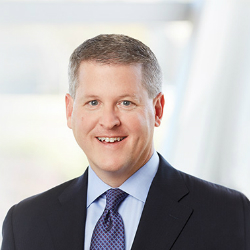 Mike Webster, senior vice president and general manager, Oracle Retail commented: "Oracle Retail Xstore POS enables retailers to pivot to the customer by delivering a fully mobile store with all the capabilities required to create a modern shopping experience. With Oracle, De Beers associates can focus their attention on showing the uniqueness of their jewellery and the needs of the shoppers from anywhere in the store."
The Point of Sales solution will empower De Beers brand ambassadors with an intuitive interface that draws customers through buying journey. It will rapidly calculate pricing. In addition, the mobile version enables brand ambassadors to offer an enhanced service during customer engagements.
Francois Delage, chief executive officer, De Beers Jewelers commented: "Diamonds are works of art in their own rights with incredible colours, tints, and nuances. The more you know, the more you can discover. Our brand ambassadors guide customers to find the perfect jewellery for their unique tastes. Selecting Oracle's mobile technology will enable our brand ambassadors to ensure a seamless in store experience from the discovery phase to purchase, in the optimal setting."
Changing the operational experience
In combination with the upgrade to the front of house, De Beers will also leverage Oracle Retail Xstore Office Cloud Service to change its back office. Deployment on the secure and scalable Oracle cloud will allow De Beers to reduce the commitment within its data centres. As a cloud service it will also enable De Beers to:
Deploy technology in new stores faster.
Reduce implementation time.
Reduce upgrade times.
This should help it to keep ahead or abreast of retail trends. Should De Beers also wish to invest in further international expansion both solutions have multinational support.
Enterprise Times: What does this mean
De Beers is not the first luxury retailer to leverage these solutions for front of house. Helzberg Diamonds, a US based diamond retailer and luxury retailer Chalhoub in the Middle East have already implemented the solution to great effect. Chalhoub deployed the solution in 2017 in Dubai.  Both organisations have seen benefits from the implementation. They have enhanced the personalized customer experience that they offer with the technology. Certainly De Beers will hope to take some of the lessons learnt during those deployments. It will aim to improve upon them to deliver the unique customer experience it aspires to.