AVA Labs has launched its Developer Accelerator Program (AVA DAP) to grow community engagement from creators, open-source developers, bug hunters and security engineers. The reward-based program will offer participants opportunities to win AVA tokens to encourage network participation.
CEO of AVA Labs, Emin Gün Sirer: "The release of the AVA codebase concludes the first phase of research and development for AVA, while also demonstrating the commitment to its open-source and decentralized community. Seeing the performance and security improvements made possible by the Avalanche protocol, other major cryptocurrencies, such as BCH, have announced plans to incorporate Avalanche or variants of it. The AVA platform has coupled this protocol with a revolutionary network model that enables the system to span permissioned and permissionless networks, making AVA the first and only true self-serve platform for new blockchains and digital assets. As we get closer to our mainnet launch later this year, we invite anyone to identify and address any possible bugs or enhancement opportunities within the code."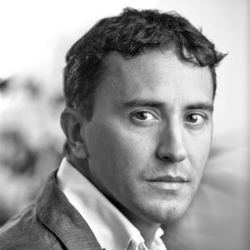 The derivation of AVA
Founded by Emin Gün Sirer (a professor at Cornell), Kevin Sekniqi (a computer science researcher) and Ted Yin (the lead developer of Libra's HotStuff protocol), this launch enables developers to use:
experiment with the AVA platform
use a toolkit to create smart assets
deploy virtual machines
launch blockchains.
As the (self-proclaimed) 'AWS of finance', AVA Labs seeks to provide an advanced infrastructure for building decentralised finance (DeFi) applications. AVA enables participants to:
launch their own blockchains with custom validators
issue assets under any required features and rulesets (including custom virtual machines and programmable legal compliance).
AVA can:
support millions of nodes
securely handle thousands of transactions per second.
As part of this, AVA Labs has launched its Developer Accelerator Program (the AVA DAP) to foster engagement from the project's growing community. The program offers participants the opportunity to earn up to US$50K per contribution. The intention is to encourage and obtain feedback from the AVA community.
"Instead of one network with thousands of tokens, the AVA ecosystem is one platform with thousands of subnetworks and tokens on each subnetwork. We are truly excited to share the code with the broader blockchain community, and welcome any and all input," said Kevin Sekniqi, Co-Founder of AVA Labs.
The Ava platform and toolset
The AVA network enables both permissionless and permissioned blockchains to interoperate in a scalable way – similar to how the originators built the Internet. It is also the first system to employ the Avalanche consensus protocol. This was initially unveiled in 2018 by the pseudonymous group, Team Rocket.
AVA possesses the same architectural model as the Internet. Designed to be extensible, modular and composable, the AVA platform has multiple, logically separate subnetworks, each supporting its own execution environments, rulesets and validators. When creating a new subnetwork, developers can specify a multitude of parameters, including (but not limited to):
who may propose and validate blocks?
what constitutes a valid block?
the genesis state of the chain.
state transitions – what occurs when a block is accepted?
what RPC endpoints are exposed?
what to save to the database (and when)?
The subnet architecture, therefore, allows those participating to deploy blockchains which fits custom requirements. Everything is ultimately a subnetwork in AVA, including the subnetwork where the native token, AVA, resides.
Its flexible architecture is secure. It enables anyone to launch their own blockchain—or subnetwork. Developers can:
launch custom public or private subnetworks with different scripting languages, virtual machines, validators and rule sets – all while being plugged into one unified, interoperable framework
create custom digital assets
capture complex business workflows via smart contracts.
The AVA toolset includes:
a wallet
faucet
libraries for building applications.
"The release of the AVA codebase is an important milestone. For the first time, a blockchain platform will allow public and private applications to interoperate. AVA has the potential to become the global issuance platform for all digital assets, and this is possible only because of its unique architectural model," said John Wu, President of AVA Labs.
Enterprise Times: what does this mean
AVA Labs has attracted backing from some notable investors, including:
Andreesen Horowitz
Abstract Ventures
Polychain Capital
Initialized Capital
MetaStable Capital
angels like Naval Ravikant and Balaji Srinivasan.
AVA Labs exited stealth mode to launch a private testnet of the AVA platform in May 2019. Since then it has acquired Investery, a private capital markets platform which enables investors to manage alternative investments (sometimes referred to as THE 'Robinhood of alternative assets').
Yet, as so often with blockchain platforms, AVA Labs assertion of high performance lacks readily-accessible proofs, whether in theoretical but preferably practical use. For Enterprise Times, and enterprises, such proofs matter. it is too easy to assert massive throughputs and another to deliver.