At Oracle OpenWorld London Enterprise Times had the opportunity to talk to Richard Petley, Country Leader, Oracle UK & VP Technology, UK, Ireland  and Israel. It is a dual role and one ET asked him to explain.
The roles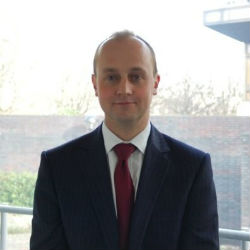 "I have two roles inside Oracle. I am the VP of technology for the UK and Israel looking after our cloud technology capabilities, so IaaS, PaaS and helping our customers migrate their Oracle infrastructure to Oracle clouds, particularly around the database and the middleware portfolio. My other role is as the country leader for Oracle in the UK."
What is the country manager role?
"We have many stakeholders in our business in the UK, from customers, to partners, other members of our ecosystem and of course a wide and varied employee base. It's my responsibility to ensure that we're serving all those stakeholders effectively. So that may be a major customer, a major partner or employees in the various places. We have them across the country to make sure that we're providing the best of Oracle to all of those constituencies every week."
The country manager sounds more like an oversight role than a GM role
"Oracle has strong vertical lines of business. The country leader role is more of an oversight role than P&L one. We have a country leadership team, and I chair that leadership team. It's an interesting model and it works very well. I love the country job. It's a really interesting role. It takes you into all sorts of interesting conversations internally and externally.
"We also have a number of initiatives at the country level, whether it relates to corporate social responsibility, work with partners or work with customers that span all of Oracle. It's great to have an opportunity to advocate for those things."
What is the focus for Oracle in the UK?
"We follow the corporate strategy for lines of business. In the UK our focus is on helping our customers with their transformation journey, whatever that might be. The great advantage we have inside Oracle is we not only have a breadth and depth of capability, whether its applications or technology, but we can also support customers in the journey that they're on.
"Within multiple of outcomes, whether it's public cloud, private cloud, hybrid cloud, on-premises, we can help our customers through those journeys. The priority in the UK is to understand what our customers are trying to achieve and then to support them in doing that. "
How has Oracle UK changed since you became country manager?
"It's been about a year and a half. The company is moving very fast. The rate and pace of our expansion of our cloud footprint and the real momentum we've got around particular transformation agendas for our customers, whether that is finance or HR or pure technology. Over the year or two that I've been here, I've seen that strategy realise huge benefits for our customers. We've got a huge amount of confidence in how that's going to evolve us over the future as well. I looked at that experience over the last two years with a huge amount of positivity. I've personally learned a great deal from the experience of working with customers on that journey too.
"I look at it also from a technology point of view. We've announced autonomous which is really revolutionising the way that we help our customers get work done. We've announced our data centre rollout globally, a new data centre every 23 days. That's hugely compelling for us. We made an announcement at the end of last year that we were investing in the UK as an AI centre of competence for the company. There has been a series of really interesting investments in the UK and announcements which the UK take advantage of over that period."
What do you hope to achieve in 2020?
"Well, we have a few clear priorities. One is obviously to help our customers on that transformation journey. We continue to help our customers rotate to the cloud in whichever way they think works for them. We've got a number of really interesting pursuits that we're engaged in at the moment and that we are going to help our customers with through this year. There are a number of interesting go live announcements that we'll be talking about through the course of the calendar year.
"We have our public sector, Gen two cloud availability coming this calendar year. We're looking to take advantage of that for our public sector clients, and really leverage off the back of that investment to their benefit. We talk a little bit about technologies like autonomous. We continue to see a really interesting adoption curve for those technologies with both small and large, engagements. We're looking forward to seeing those continue through the calendar year as well."
How has the partner market and ecosystem changed?
"I'd make a few observations on that. One is that our ecosystem is incredibly healthy. You only need to walk out down the corridor here and go to the big exhibition area to see just the breadth and depth of partners we've got, both industry specific and technology specific, large and small. One of our great strengths is that ecosystem that's been created around Oracle over many years. There are waves of consolidation in that space and periods when new organisations are created.
"The ecosystems matter to us in enormously and will continue to do so going forward. Look at our announcement with Microsoft or even with VMware as a statement of our understanding that we exist within an ecosystem for our customers. We are very supportive of helping all those constituencies play a role around Oracle. I spent a lot of my time this week, meeting with systems integrators, meeting with boutique partners, meeting with ISVs and understanding the journey that they're on with us, and the journey that they are on with their clients. It's a really positive set of conversations for us."
How will the competitive market evolving in 2020?
"We engage in a number of highly competitive markets. Everything that we deliver to our customers has a competitive ecosystem of its own. If you step back from that we are unique in our breadth and depth of offering. We have the ability to talk about SaaS suites and capability that spans across multiple pillars.
"We have the ability to talk about a technology stack that supports that. And also, to go and compete with technology providers in their own right. We're competing everywhere, and I don't think that's ever going to change. We welcome that competition. We're, doing pretty well against those competitors and I'm not worried about that"
Is the target market evolving?
"Our work is evolving because our customers are undergoing significant transformational change. All our customers have an agenda for change at the moment. It is a very fluid competitive market that we engage in and that's great for us, change is good. We can engage and change and we can support our customers with change agendas in lots of different ways. That is evolving very rapidly as industries evolve and technology evolves.
"We're increasingly having conversations around AI and Machine Learning and how we're enhancing our capabilities to support adoption of new technologies. That is one of the reasons why SaaS is so attractive to our customers, with an upgrade every 90 days, you get the opportunity to take advantage of the latest technology. That's definitely driving our customers towards having that transformational cloud conversation with us."
What are your challenges?
"The UK is a highly competitive market; every major IT and cloud company has a significant presence in the UK. We are competing hard every day against other organisations to make sure that we are serving our customers effectively. I really believe that delivering good outcomes for our customers is what is going to differentiate us, relative to anybody else. So, our major focus is on delivering those customer outcomes and then letting that do the talking. "
What are the opportunities for winning net new business?
"Answering that questions somewhat generically, we have two categories of opportunity. One is clearly to help our existing customer base modernise what they do with us today, in whichever way they want to go.
" The other opportunity area for us is to win new customers. or perhaps a better way of looking at it is to win new workloads because we have a good presence across the enterprise in the UK. There are lots of opportunities for us to expand horizontally within organisations and to compete with other vendors as they try and do the same."
Can you give an example of a market where you are winning new business?
"One really interesting opportunity set that's emerging for us is around high-performance computing. Oracle Cloud infrastructure Gen two has been engineered for high performance compute workloads. We are engaged in a number of really exciting engagements with customers at the moment about refactoring high performance compute workloads into the Cloud. There is an obvious case for doing that around total cost of ownership and elasticity of demand and so on. They are often non-Oracle traditional workloads that are being refactored into OCI. We don't just target Oracle workloads into OCI, but there's adjacencies that are really compelling. "
"I look at it from the quality of the workloads themselves, research intensive organisations, companies that do a lot of modelling. People that were traditionally buy a supercomputer type capability, but are looking to consume that in the cloud. That is going to be interesting, enduring differentiation for us in that space. It's just a good example of answering your question because, our mission isn't just to take Oracle and modernise it. There is a whole set of other opportunities, and challenges for our customers that we think we can solve along the way."
Enterprise Times: What does this mean
Reflecting on Oracle OpenWorld 2020, the event demonstrated how Oracle is changing. Gone, to an extent, was the brash branding replaced with something more subtle. In previous years Oracle has shouted about its dominance and its great products. This year the arrogance had diminished. It was replaced with an assured confidence where it believes that it has the proof points for its products.
Petley is also a new kind of leader for Oracle. He cut his teeth at IBM and reflected the more consultative approach that is helping Oracle transform.