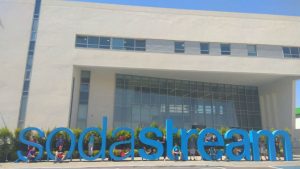 SodaStream has deployed Infor CloudSuite EAM to enhance the way in which it manages its 6000 assets in Israel. The announcement also revealed that GIV Solutions was the implementation partner.
What isn't clear from the announcement is whether this agreement will see SodaStream deploy Infor EAM around the world. In fact the solution is being deployed further afield. Meir Givon, CEO of GIV contacted Enterprise Times commenting: "this is a one server system in SodaStream private cloud, based in Israel. So the rollout to each country is already in process with SodaStream project team and GIV Solutions project team."
It has 13 manufacturing facilities in total. However, the manufacturing facility based in Idan HaNegev Industrial Park, near Beersheba, Israel, is SodaStream's largest.
It currently employs around 1,500 people in a multi cultural workforce that includes Israelis, Bedouin Arabs and West Bank Palestinians. PepsiCo who bought SodaStream in 2018 for $3.2 billion is investing $92 million to expand the plant. Once completed it will employ an additional 1,000 staff.
The challenge
The plant has around 6,000 assets and that number is set to grow significantly. This additional investment in the Enterprise Asset Management solution is timely. The assets that the solution will manage include equipment and machinery units such as plastic injection and assembly machines as well as metal processing and assembly machines. With the solution in place, SodaStream will proactively manage maintenance, minimize costs and maximise performance at the plant. The analytics should also provide insights to help drive innovation in performance.
This is not a unique challenge. Yaron Rapoport, GIV Solutions VP of technology and project lead for SodaStream commented: "Every large-scale manufacturing organization faces huge risk in the event of equipment failure. Innovative and advanced asset management reduces risk by ensuring greater accuracy of the information and greater transparency in making the best decisions. Using a reliable EAM system also speeds up the resolution thus minimizing downtime and maintenance costs."
The decision
SodaStream selected Infor EAM after looking at the alternatives. As it appears to use both Oracle v12 and Oracle NetSuite as its ERP solutions across the globe, this sees a shift away from Oracle solutions. SodaStream only recently went live in Germany with NetSuite and is already live in the US on the same solution. Infor EAM is able to integrate to the back-end ERP seamlessly. It will be interesting to see whether it deploys the EAM solution to other countries.
Part of the decision to select Infor EAM was the choice of partner. GIV Solutions is a recognised leader in deploying EAM solution. Last year CIO Solutions recognised it as one of the global top 25 companies in the field. It has worked with Infor EAM since 2008 and deployed the solution in manufacturing plants and smart cities. Recent deployments include its city management system GIV-CITY in the National Police Academy, which is effectively a small town. Another is the management system for a solar power plant for Negev Energy.
Infor EAM embedded
Infor EAM is now deeply integrated to both the ERP and the control systems on the production floor. It supports multiple languages, three of which are used at the plant. SodaStream will also take advantage of the Infor EAM mobile applications. This will remove paperwork and enable the immediate collection of data in a safer and more accurate way at the point of need. Where faulty or failing parts are identified, the solution provides instant access to warranty and inventory details. This helps ascertain cost benefits of switching out components, maximizing performance and minimizing costs.
Nir Rehav, SodaStream head of global IT commented: "Our asset management and equipment are subjected to many challenges, from regulatory and environmental control to meeting ever-increasing production targets. Using Infor CloudSuite EAM, we are looking forward to embracing these challenges supported by the most innovative capabilities with which to achieve improved performance.
"After exploring various alternatives, GIV Solutions, together with Infor CloudSuite EAM, really stood out as market leaders. The ability of the system to support asset availability, work with mobile devices, maximize utilization and reliability, extend equipment life, monitor technician certifications, manage warranties of equipment, and facilitate the availability of managerial information, all from a single system, was compelling and closely matched our project objectives."
Enterprise Times: What does this mean
For organisations looking to make large capital investments, this is the opportune time to consider EAM solutions. The additional costs of deploying such solutions during construction is far less than retrofitting, especially if sensors and smart devices are deployed as part of the fit out. For SodaStream the decision to invest in a new EAM solution will help drive future savings and efficiencies.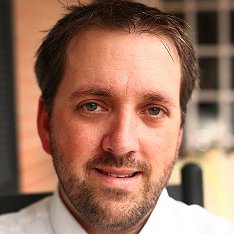 Kevin Price, Infor technical product evangelist & product strategist for EAM noted: "SodaStream is a great example of a company that is embracing innovation and digitalization to evolve to meet the changing needs of its marketplace. Through its deployment of Infor CloudSuite EAM, the company will be well positioned to capitalize on improvements in visibility, control and decision-making to expand market share and drive performance and profitability."
While the implementation is over, the story isn't. In the modern world vendors update software regularly. A point GIV CEO Meir Givon made when he said: "We see our clients as long-term partners and, through this, we help our customers to continuously improve the use of their systems. Together, we can help create business benefits by utilizing the flexibility and product capabilities of the Infor platform combined with the high creativity and professional capabilities of the GIV team".
For Infor this is also an opportunity to demonstrate to the wider PepsiCo business its EAM solution. If it can deliver significant savings within SodaStream it may help to win further business in the wider organisation.
Infor cancels Inspire
In a couple of weeks Infor was due to host a series of events for customer, partners and prospects in London, Infor Inspire. The event would have brought together attendees from across Europe and Israel. Infor has cancelled the events due to the risk from Coronavirus. It is considering alternatives. The decision to cancel seems to err on the side of caution. However, it will be interesting to see how many other conferences are cancelled this year. To date Mobile World Congress in the largest, but there will no doubt be others.