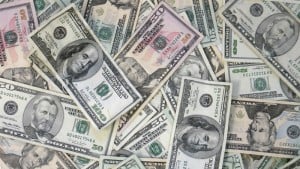 KeyedIn has announced that it acquired access to funding in December 2019. Rather than raise a full Series C round, it opted for venture debt funding from Espresso Capital in the form of a $5 million credit facility. Enterprise Times asked some questions of Lauri Klaus about this funding round and any future Series C round.
KeyedIn takes the Venture debt funding option.
Venture debt funding is an alternative way of raising funds at all stages of a start-up. Espresso believes that companies with one third of debt equity at Series C Funding will retain a 12% higher ownership for founders and early investors (59% vs 47%).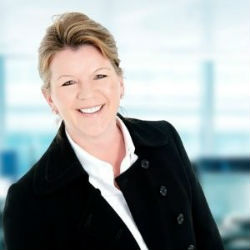 ET asked Klaus when KeyedIn would look for a full funding round. Klaus replied, somewhat ambiguously : "We continue to meet with the investment community and KeyedIn's board of directors to determine the best path for KeyedIn moving forward based on market trends."   
When ET spoke to Klaus last year she was aiming to hit some specific growth targets. It seems likely that this growth has stuttered slightly. It should re-invigorate following the launch of Winter 20 PPM which included some significant updates.
Why did KeyedIn opt for this type of funding at this time? Klaus answered: "The partnership with Espresso was the best fit for KeyedIn. The venture debt model allows KeyedIn flexibility to leverage growth into a multi-year expanded facility with Espresso."
Espresso has also previously worked with Arrowroot Capital, the main investor in the $15 million Series C funding round. Arrowroot worked with Espresso at Leadspace, who also raised $5 million through a credit facility. The advantage of this method is that KeyedIn can invest sensibly on specific initiatives. It can also eke out the money as long as it needs to.
What now for KeyedIn
Where will KeyedIn invest for the growth it needs? Klaus commented: "KeyedIn continues to be focused on PPM and PSA spaces with KeyedIn Projects and an ERP for custom manufacturers with its KeyedIn Manufacturing product. This funding provides additional investments in R&D as well as Sales and Marketing for both products."
It is the PPM solution that has the biggest customer based and seems the likely focus of the majority of the investment. While the product is internationalized, the focus will remain on the US and UK markets. Klaus noted: " We continue to sell KeyedIn Projects and KeyedIn Manufacturing solutions around the world, though the majority of our customers reside in the U.S. and the U.K."
What does the future hold for KeyedIn? Klaus commented: "We have a unique vision for bringing Agile Portfolio Management to companies around the world. We believe any large or growing company will need our solution to make informed decisions about which organizational projects to complete to be successful. The capital we've raised from Espresso will go a long way toward helping us amplify our message across the industry."
Another advantage of venture debt
Another advantage of this agreement is that Klaus will continue to work closely with Arrowroot as investors. Expresso will also offer advice but because they are not so involved in the business there is no formal agreement or board membership. Klaus noted: "KeyedIn will leverage Espresso's SaaS expertise, but no formal advisory or board arrangement was made."
Arrowroot are also positive. They retain their equity and have not had to dip into their pockets any further. Kareem El Sawy of Arrowroot Capital noted: "We are very pleased to be partnering with Espresso again to further accelerate growth within one of our portfolio companies. Our complementary focus on enterprise software alongside our operating resources continue to position emerging-market leaders for long-term success. KeyedIn is a perfect example of that as we look to disrupt the latent PPM sector."
For Espresso, there is a limited outlay, none initially, or at least until KeyedIn draws down on the funding. Espresso Capital's Mark Gilbert said: "We were impressed with Lauri and her team from the moment we were introduced. The executive team has deep experience, having led a previous business to a successful exit. That experience, coupled with the company's attractive and diversified customer base, high retention metrics, and strong investor base made KeyedIn an attractive partner. We are excited to be supporting them through this very exciting phase in their growth." 
For Klaus, this adds another advisor and she commented: "We're excited to be partnering with Espresso. The team there just gets it. They understand the challenges that SaaS companies like ours face and the resources that we need. They were able to offer us a facility that meets our unique requirements and that will power our growth as we continue to scale."
Enterprise Times: What does this mean
Klaus would not be drawn on growth figures or growth projections for 2020. What she now has is some funding to help accelerate that growth. However, it is becoming a crowded market again. The PSA vendors are delivering enhancements and winning business. PPM vendors are strengthening their strategic portfolio management solutions, including KeyedIn. It will be interesting to see what KeyedIn invests in and how it evolves its messaging.
$5 million does not take long to burn through. Klaus is likely to return for more funding before the end of 2020, unless KeyedIn cannot find the growth it needs from its latest product versions.